FROM THE DEPARTMENT HEAD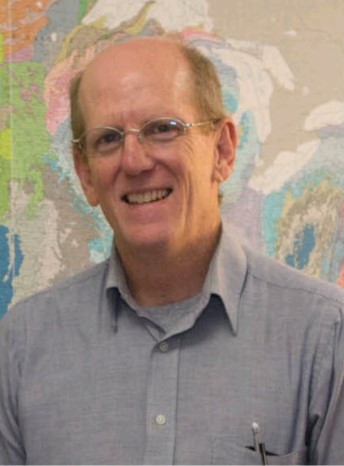 Dear Alumni, current students, faculty, and staff:
I hope you are enjoying your summer. This is now our 3rd edition of the rejuvenated Departmental Newsletter and I am thankful for all of the positive feedback and responses to our requests about field camp and 'Where Are They Now?' stories (this edition).
In this issue you will learn more about where some of your fellow alumni have been doing since they left Texas A&M (Where Are They Now?).
Dr. Julia Reece, one of the nine new faculty members we have hired in the last three years describes her research and plans for her research and teaching career at Texas A&M. Lisa Reichert, a Business Administrator in our Department is the focus of our Meet the Staff segment. We have photographs and short stories about field trips (Bahamas and Big Bend) and field camp that were recently completed.
The Department is going to hold its 2nd annual Fall Open House and Picnic Dinner on Friday, October 7th, 2016. We will have a series of short talks/discussions about our ongoing research in the late afternoon/evening, provide tours of the building and have a catered picnic dinner. We are hoping as many of the alumni, current students, faculty and staff as possible will attend and get ready to BTHO the Tennessee Volunteers! We also will participate in a College of Geosciences tailgate the next day. We hope you will consider joining us for these two events.
I really want to thank Cristina Figueroa for continuing to help put together this newsletter, and soon to be working on our Departmental website. I look forward to seeing you the next time you make it to College Station.
All the best,
---
---
College News
---
Current Students
---
Former Students
---
Giving
---