New Oceanography Undergraduate Scholarship Endowed by Hal Schade
The Peni M. Basse Memorial Scholarship in Oceanography will help support students for decades to come.
Apr 27, 2021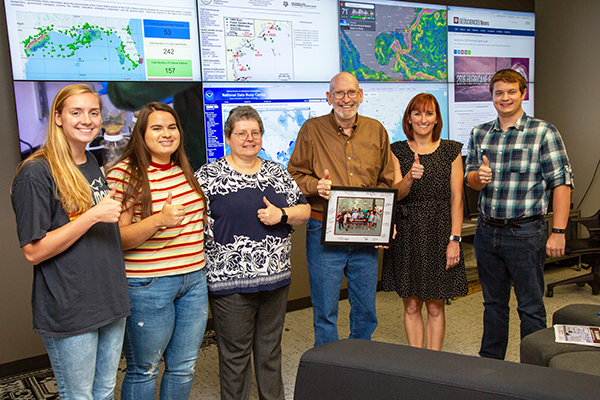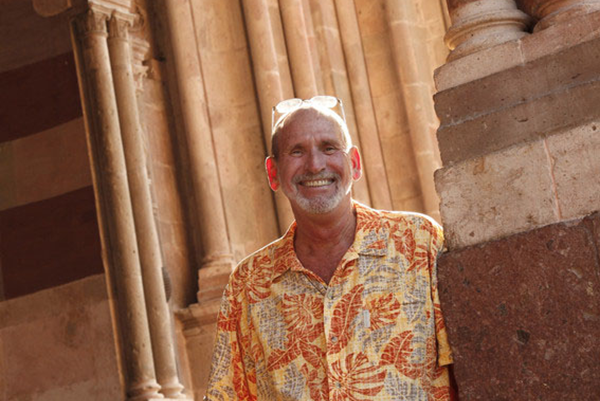 The Texas A&M University Department of Oceanography's undergraduate program was established in 2017, and the Class of 2022 was the very first freshman class at Texas A&M to include oceanography majors.
Scholarships available for oceanography students are key supports needed for the program to continue to grow and thrive, and thanks to a generous gift from Hal Schade '67 there is now more scholarship funding available to oceanography students. In January, Schade endowed the Peni M. Basse Memorial Scholarship in Oceanography, in honor of his late sister. He designated the funds specifically for undergraduate scholarships.
"We are honored by Mr. Schade's gift and are thrilled about the impact it will have on future oceanographers," said Texas A&M Oceanography Department Head Dr. Shari Yvon-Lewis. "This experience will help them determine their paths going forward and will help shape how they will change the world."
Giving That Changes The World
"My sister passed away in December 2020, and she had a real affinity for the ocean and all the creatures in it, so I chose to honor her memory with the naming of this scholarship," Schade said. 
When looking to endow the fund, Schade collaborated with oceanography leadership to determine the most impactful use for it, and together they chose to designate it for scholarships supporting undergraduate students.
Endowed scholarships directly benefit Aggies because they allow the student to have relieved financial pressure, focus more on academic pursuits, and graduate with fewer debts.
As Texas A&M Oceanography students look forward to rewarding careers, Schade said that his advice for current Aggies centers on flexibility.
"Imagine your career on a white-board — you on one side, and your goal on the other side; you want to draw a straight line to your goal, but that's not how life works," he said. "It will zig-zag, up and down, stop and start—those will be different jobs and opportunities before this goal. Don't be frustrated if you can't get straight to your goal.
"In fact, sometimes you may not advance, sometimes you may go back. But, you'll recover.
Have patience and follow your opportunities."
Schade reflected on his career path zigging and zagging many times, ultimately leading him to a career that was rewarding and long-lasting. Schade graduated from Texas A&M in 1967 with a bachelor's degree in journalism. He then served 12 years of active duty in the U.S. Army and retired as a colonel in the Army Reserves with 28 years of total service. He also headed the public relations department at USAA for 16 years, until his retirement there in 2000.
"My advice is, set your sights on a goal, but do not expect to go directly to the goal," he said. "It's going to be a journey. Take what life gives you, and make the best of it."
A Passion For Texas A&M And The Ocean 
Schade has been supporting Texas A&M and Texas A&M Oceanography for years, leaving a legacy of lives changed for the better.
In 2003, Schade followed his two passions — sailing and photography — and spent the next six years in the Western Caribbean with his boat, Griffin. In 2009, he moved to College Station and renewed his involvement with financially giving to Texas A&M. 
In 2019, twelve oceanography students had the remarkable opportunity to spend four days at sea, conducting research in the Gulf of Mexico May 23-26 aboard the R/V Point Sur. The entire cruise was funded thanks to a generous gift from Schade, given in honor of his parents, Colonel Tom and Sue Mathews.
Learn more about supporting the College of Geosciences.
By Leslie Lee