Meet The First Freshman Oceanography Majors At Texas A&M
The Department of Oceanography's new undergraduate degree welcomed freshman students for the first time this Fall semester.
Oct 22, 2018
Did you know that the Fightin' Texas Aggie Class of 2022 is the very first freshman class at Texas A&M University to include oceanography majors?
Texas A&M has long offered graduate degrees in Oceanography, but the first bachelor of science in oceanography degree at Texas A&M University  began accepting transfer and change of major students just last year. The B.S. degree in Oceanography provides students with an interdisciplinary education and training in one of three tracks in ocean sciences: Ocean Observing Systems and Technology (OOST); Ocean Climate (OC); and Marine Ecosystem Science and Health (MESH).
"The Department of Oceanography is very excited to be able to offer this new STEM degree, the B.S. degree in oceanography," said Dr. Shari Yvon-Lewis, professor and oceanography department head. "This new program will help support both the land-grant and sea-grant missions of Texas A&M University, as this new degree is tailored to provide skills for new oceanography-related jobs, as well as skills that are transferable to a wide array of technical careers."
"A large majority of our faculty are teaching in the new major," said Dr. Christina Wiederwohl, instructional associate professor in oceanography. "Because we've offered an oceanography minor for a while, our faculty have been fully invested in undergraduate teaching even before this major was offered."
Starting this fall, a total of 21 undergraduate students, including freshmen, change of majors and transfer students, are enrolled in this new oceanography undergraduate degree program.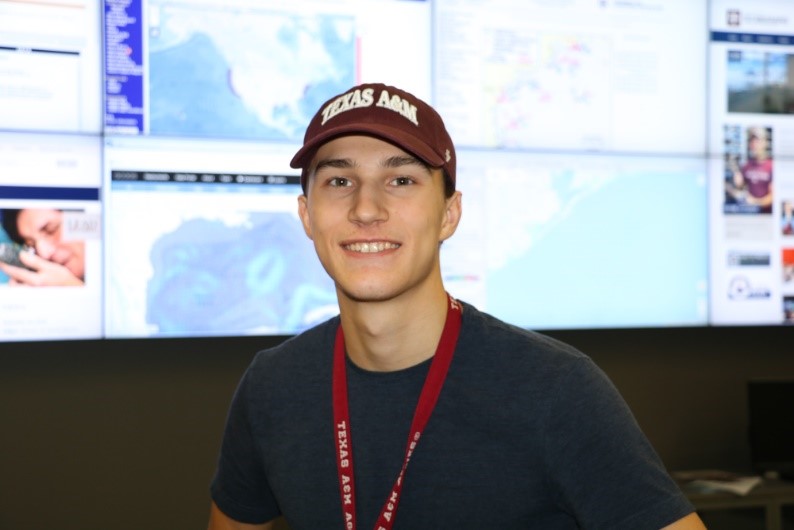 Hunter Adams graduated from the Science and Engineering Magnet High School in Dallas, Texas, is a third-generation Aggie, and is one of the first oceanography undergraduate freshman.
"Oceanography was the perfect major for me to pursue, since I enjoyed every science class and was interested in environmental research, such as climate change, during high school," he said. "Also, while searching for different degree programs, I actually reached out Dr. Piers Chapman and he gave me great influence on my decision to apply here. The in-depth graduate programs and numerous experiences of professors in the field, that is what drew me to Texas A&M Oceanography."
"I am so excited to be one of the first undergraduate student in oceanography. I feel like it is making history for the entire degree program, like a pioneer. And I find a lot of excitement because I can make the degree program better for students following me," Adams said.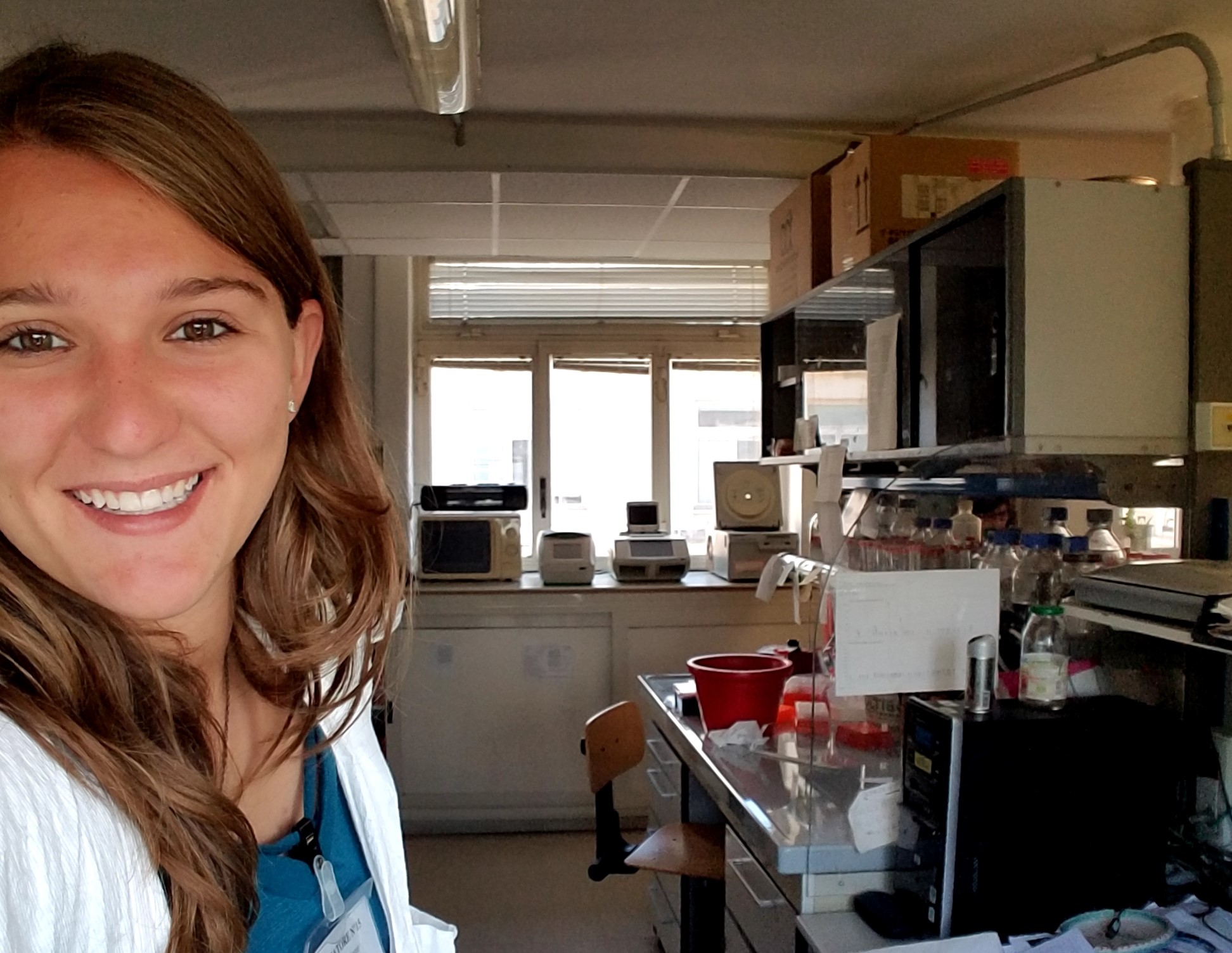 Victoria Scriven is a senior student who switched from Environmental Geosciences to Oceanography major. Her undergraduate research project is focused on coastal studies.
"I chose to change my major to Oceanography because it was already my research focus and getting the opportunity to shift gears to a degree entirely based on classes and the department that I loved was a very natural fit," Scriven said.
"Being the first oceanography student is definitely exciting," she said. "It means more than I can say to be a part of a group of ocean-minded students that will help define a degree that will continue on for generations. Knowing we have such a strong department of professors and faculty that want to help us succeed is personally what drew me to the program and what made the decision to change my major transfer all the more rewarding."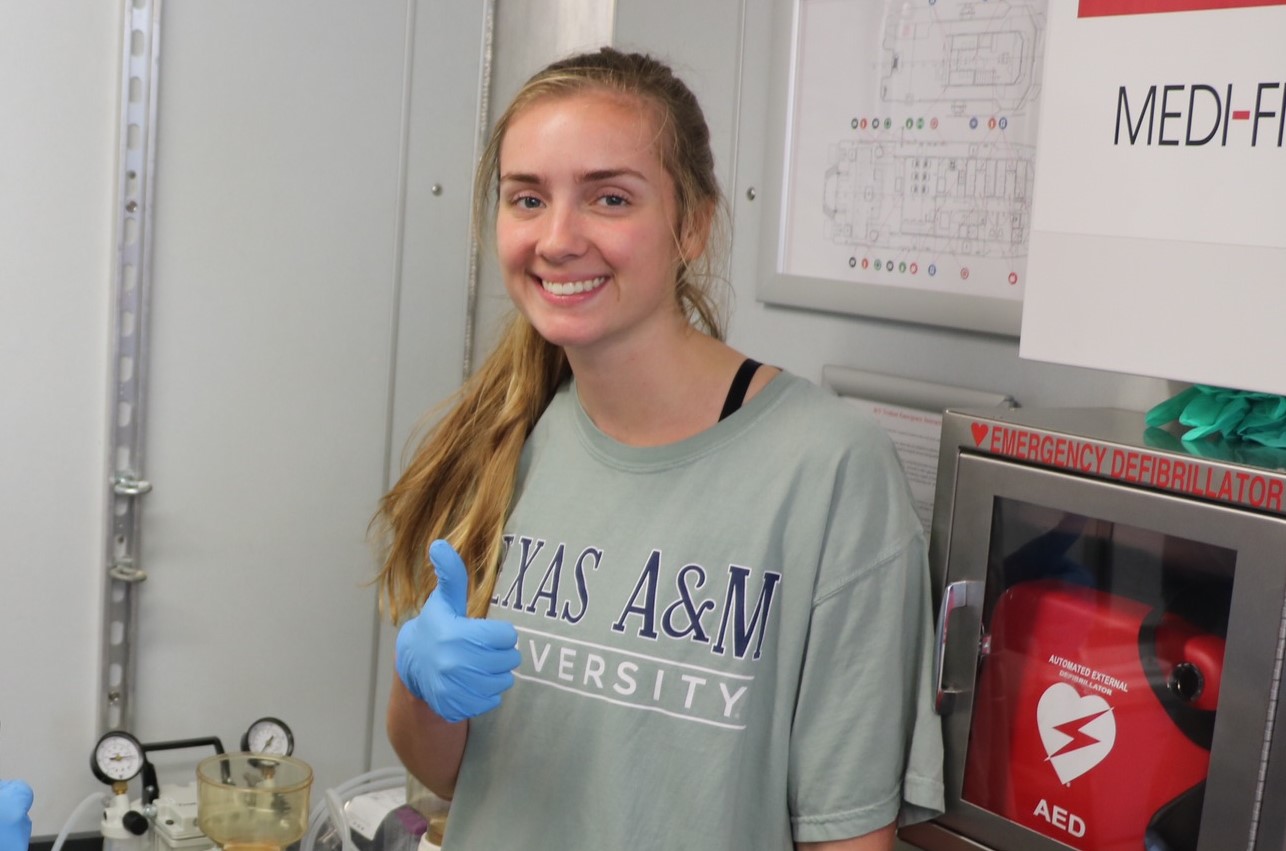 "I feel proud of myself to be one of the first oceanography undergraduates," said Samantha Longridge, who started as a freshman in Biology major, switched to Environmental Geosciences, and finally to Oceanography major.
"I actually started my undergraduate degree as a biology major; I quickly realized that the Biology major is geared towards people with an interest in medical school, and I discovered Geosciences." Longridge said. "I had never heard the word 'Geoscience' until I came to college and took OCNG 251, because I thought I might be interested. I quickly realized after taking that class that oceanography was what I wanted to do."
"I love this department and this subject and I think it's amazing that the oldest oceanography department in the United States has finally made an undergraduate program," she said.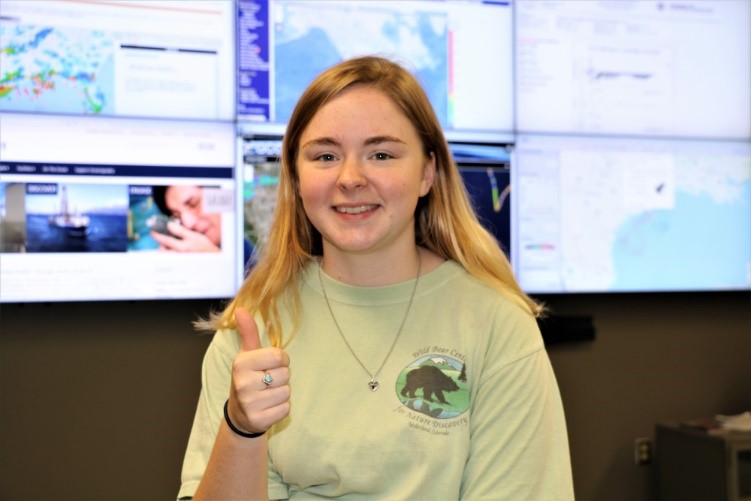 Krista Barentine is a junior student who transferred from Texas State University to Texas A&M Environmental Geosciences major, and switched to Oceanography.
"I had always been interested in the ocean growing up and knew that is what I wanted to do; that is why I switched my major to Oceanography when the new undergraduate degree was finally made," Barentine said. "Becoming one of the first Oceanography undergraduate student is really cool. It is rewarding to be able to raise awareness and get others interested in the ocean, because I think the ocean is our future."
To find out more information about the B.S. in oceanography, visit the Department of Oceanography degree program or contact the Department of Oceanography academic advisor.
By Bumsoo Kim