Luis Martinez Named 2020 Pat Tillman Scholar
The geography Ph.D. student is one of 60 veterans to receive the honor nation-wide this year.
Nov 9, 2020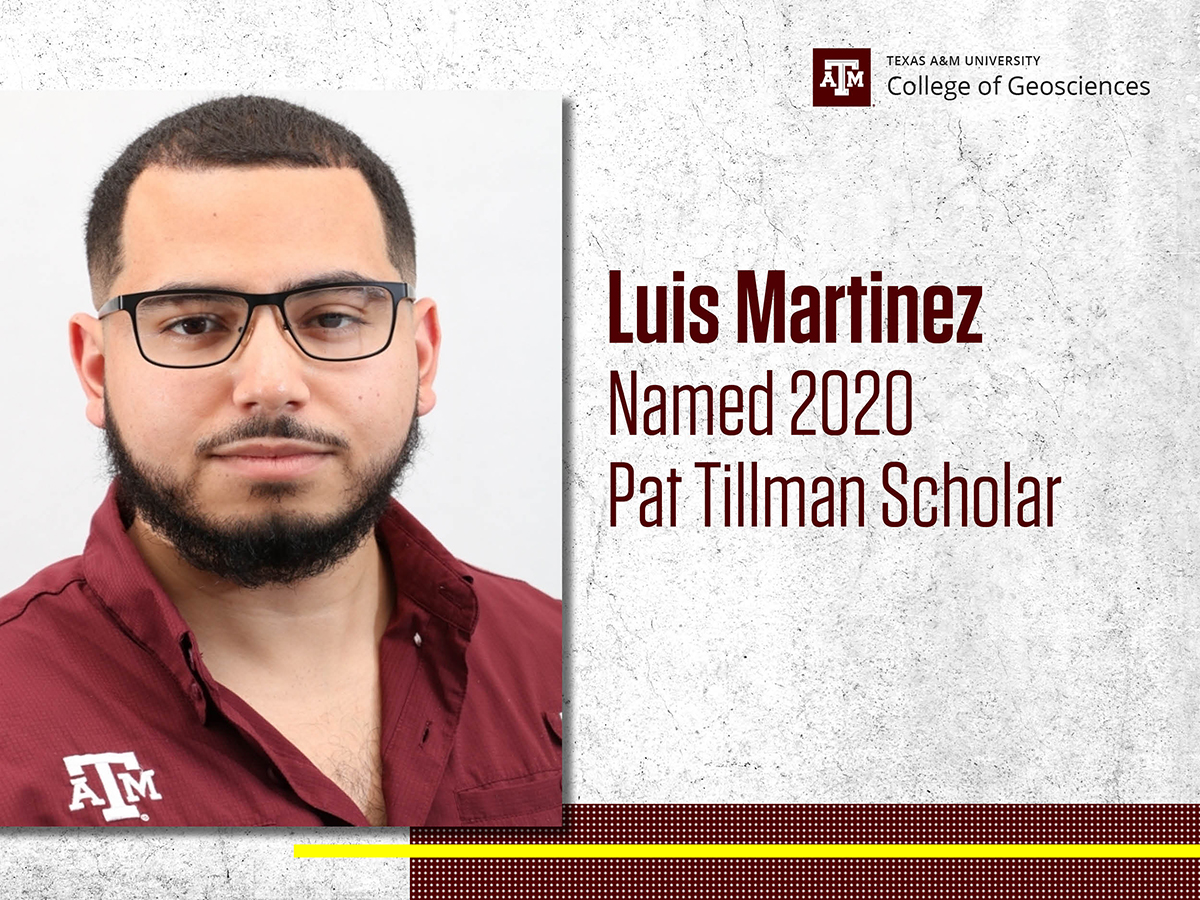 Luis Martinez '18, a Ph.D. student in Texas A&M University's Department of Geography, was named a 2020 Pat Tillman Scholar earlier this year. Martinez joined the U.S. Marine Corps in 2013, trained and served in geospatial intelligence (GEOINT).
"I want to take the knowledge I acquired from my service to educate and mentor the future of GEOINT and improve geospatial capabilities for the U.S. military and intelligence community," Martinez said. 
"Our newest Tillman Scholars join a community committed to leadership through action. In these turbulent times, values-based leadership is needed more than ever," said Dan Futrell, CEO of the Pat Tillman Foundation. "These 60 men and women exhibited that leadership throughout their military service and show incredible potential
Pat Tillman Scholars receive scholarship funding, professional development, and networking support from the foundation.
"Being selected as a Tillman Scholar is both an honor and a privilege," Martinez said. "I aim to carry on Pat's legacy of being dedicated to something bigger than myself. Moving forward, my goals are to improve geospatial capabilities for the U.S. military and intelligence community while educating and mentoring the future of GEOINT."
Service And Scholarship
Growing up in a military family, Martinez said he always knew he wanted to serve.
In May 2013, he enlisted in the U.S. Marine Corps. Upon completing recruit training and Marine combat training, he reported to Marine Corps Detachment Ft. Belvoir to begin the Basic Geospatial Intelligence Specialist (BGIS) course. He graduated in May 2014 with the highest overall GPA, as well as earning the title of BGIS Honor Graduate. Upon graduation Martinez reported to 1st Intelligence Battalion at Camp Pendleton, California, where he would spend the remainder of his service.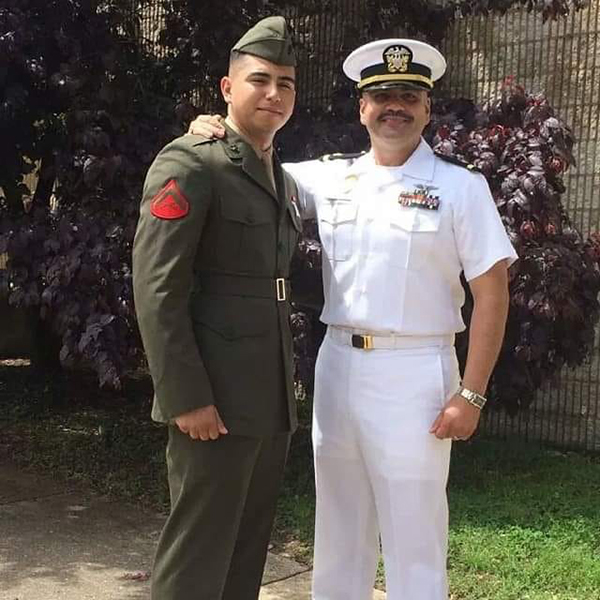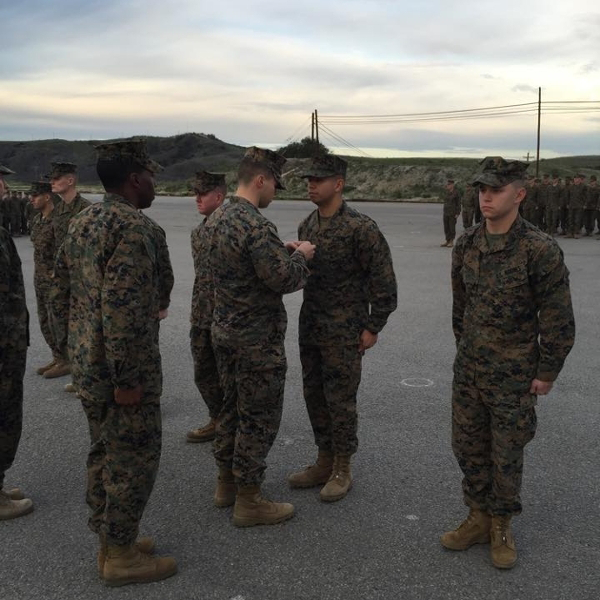 Martinez was selected as a tactical intelligence instructor for Weapons and Tactics Instructor course (WTI) at Marine Aviation Weapons and Tactics Squadron One (MAWTS-1). He later was selected to support Alpha Company, 1st Reconnaissance Battalion where he discovered his passion for geospatial intelligence (GEOINT) and noticed critical gaps in military geospatial capabilities. He also earned a master's degree in information technology and homeland security management from the University of Maryland University College in 2017. 
While still in the Marine Corps, Martinez visited Texas A&M for a football game to see an old friend. After visiting the campus, he fell in love with Aggieland and decided to apply to the online Master of Geoscience Program. Once he was admitted into the program, Martinez completed most of his degree requirements while still active duty. After completing his service in the Marine Corps, Luis finished earning his Master's of Geoscience degree in Geographic Information Science and Technology (GIST) from Texas A&M in 2018.
Subterranean Mapping Research
Today Martinez is combining his Marine Corps-trained skillset with knowledge from his Texas A&M graduate studies to conduct research in mapping dangerous, subterranean environments.
"The goal of my Ph.D. research is to map GPS-denied environments, to improve situational awareness in military operations," he said. "Specifically, caves, tunnels and other types of underground networks."
For decades, the U.S. military has worked to improve its capability to navigate underground tunnels and caves. Martinez said that inferiorly equipped forces can go underground and use both their knowledge of the subterranean environment, and the U.S. military's lack of knowledge, to their advantage.
In 2019 Martinez received the National Defense Science and Engineering Graduate (NDSEG) Fellowship through the U.S. Department of Defense, which provides funding support for his research in subterranean mapping.
About The Pat Tillman Foundation
This year, 60 U.S. service members, veterans and military spouses were chosen as Tillman Scholars. In recognition of their service and leadership potential, the newly selected class will receive scholarship funding to pursue higher education and continue their service in the fields of healthcare, business, law, public service, STEM, education and the humanities. 
Founded in 2008, the Tillman Scholars program supports U.S. active duty service members, veterans and military spouses by investing in education and professional development. The Pat Tillman Foundation provides academic scholarships, a national network, and professional development opportunities to all recipients. To date, PTF has invested more than $20 million in scholar support and named nearly 700 Tillman Scholars at more than 100 academic institutions nationwide. 
By Leslie Lee '09