Texas A&M Student Veteran Receives Prestigious Department of Defense Fellowship
With the support of a DoD Fellowship, graduate student Luis Martinez will supervise a team of undergraduates and graduates from around the university, as they develop the technology needed for mapping dangerous, subterranean environments.
Nov 4, 2019
Texas A&M Department of Geography doctoral student and U.S. Marine Corps veteran Luis Martinez received the National Defense Science and Engineering Graduate (NDSEG) Fellowship through the U.S. Department of Defense this year. The fellowship will fund his dissertation research in subterranean mapping for three years, with a monthly stipend and full tuition covered.
"The intent is to map GPS-denied environments, so that is any kind of environment where there is not a GPS signal," Martinez said. "Specifically, caves, tunnels and other kinds of subterranean environments."
For decades, the U.S. military has worked to improve its capability to navigate underground tunnels and caves. Martinez said that inferiorly equipped forces can go underground and use both their knowledge of the subterranean environment, and the U.S. military's lack of knowledge, to their advantage.
With his research, Luis hopes to support and improve military readiness below-ground.
"The end goal is to have an autonomous robot that can go in to a GPS-denied environment, map out the environment using LIDAR and SLAM technology, and then come back out with a picture of the environment so that soldiers aren't going in blind," Martinez said.
While the technology that will be developed in the project is designed to be used in a military setting, Martinez emphasized that the technology will not be restricted to military-use only. Since one of the key aspects of the project is to provide spatial intelligence about an environment that is too dangerous for humans to enter, he expects that the technology will also be useful for emergency services.
"First responders such as police, firefighters, and FEMA will also be able to utilize the technology," he said.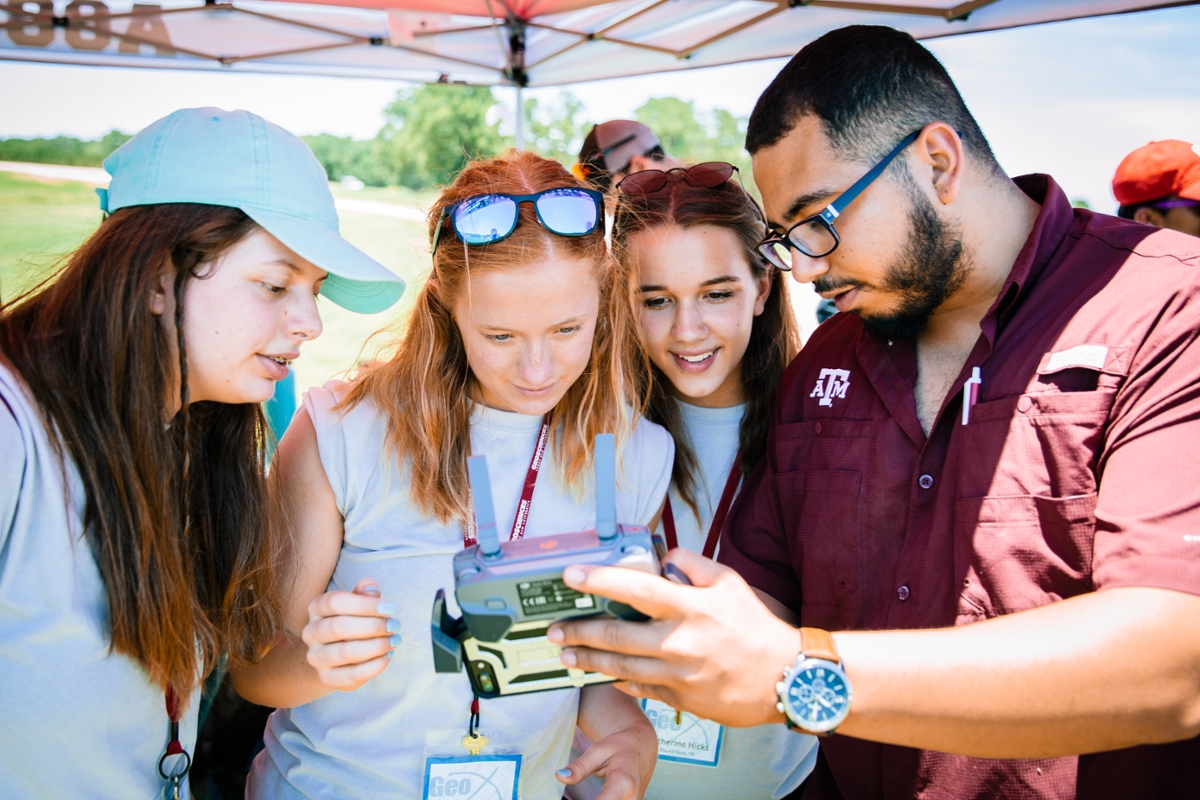 Putting together an interdisciplinary research project
With a background in GIS, Martinez is well-equipped to develop the GIS technology that will be needed to complete this project. However, as with any large project that has numerous moving parts, additional expertise will be necessary for it to come to fruition.
For example, the technology that Martinez develops will need to be mounted on an autonomous robot so that it can be physically transported in to the subterranean location that needs to be mapped. With comparatively little expertise in robotics, Luis has reached out to organizations in the College of Engineering that can provide the skillsets necessary to build the robot.
After meeting with the student organization TURTLE (Texas A&M University Robotics Team and Leadership Experience), Luis expects to bring on members of their team to help construct the autonomous robot. "I am in the process of selecting students who applied to their organization to help get on this project," he said. "It will be nice having people who do robotics coming to join, help out, and provide their expertise."
With his background in the Marine Corps, Luis has expressed particular interest in recruiting Texas A&M student veterans and members of the Corps of Cadets to join the project. "Being a veteran, having a military background, and this being a project essentially for the military, I would like to bring those people in, whether they have served in the military prior or they are intending to serve," he said.
From USMC To Geography Doctoral Student
Luis Martinez's career in GIS started with relatively little knowledge of the subject. His first introduction to GIS occurred when he joined the U.S. Marine Corps in 2013. After receiving a high math score on his Marine Corps entrance exam, he was told that he would be assigned to become a Geospatial Intelligence Analyst.
Luis reflected on the time it took him to appreciate the importance of the job he had been assigned to in the Marine Corps. "Originally I started out with something I didn't want, but it was given to me and I took it," he said.
Even after graduating as the honor graduate of his intelligence course, Luis said he still didn't see the purpose of his job. It was only when he was assigned to support a reconnaissance team on a training exercise that he began to fully appreciate the work he had been trained to do.
"They said 'your map kept us from taking certain routes that would have put us in some risky situations, thank you,'" Luis said. "Hearing someone say that really gave me the opportunity to see the value of geospatial intelligence, and that is where my desire to follow this career path really began."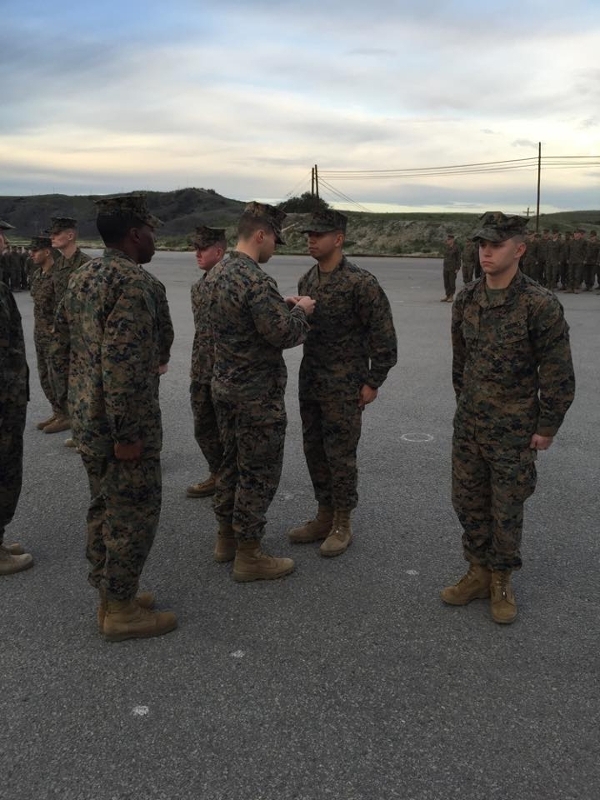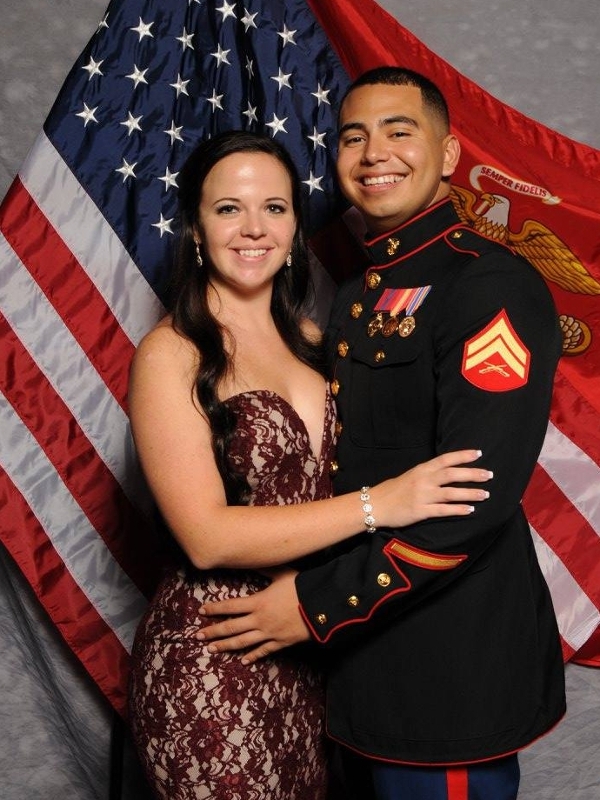 While still in the Marine Corps, Luis visited Texas A&M for a football game to see an old friend. After visiting the campus, Luis fell in love with Aggieland and decided to apply to the online Master of Geoscience Program while he was still active duty. Once he was admitted into the program, Luis managed to complete most of his degree requirements while still active duty. Then with 85% of his coursework completed, Luis finished his Master's degree in-person after he left the Marine Corps.
Though he did not originally plan to go for a doctoral degree, encouragement from Department of Geography faculty members Dr. Stacey Lyle and Dr. Daniel Goldberg convinced Luis to apply to the Ph.D. program in geography.
"Dr. Goldberg supported my desire to do military-based research, and Dr. Lyle provided me with the advice that pushed me to apply for the Ph.D.," he said.
Finally, Martinez had some advice for those who are thinking about applying for awards or fellowships. "When I applied, I wasn't sure if I would get the fellowship. I did end up getting it, but if I hadn't overcome the fear and doubt that I wasn't qualified to apply for it, I would be sitting here right now without funding," he said. "Whether you are nervous or unaware of potential opportunities, there are plenty of scholarship or fellowship opportunities if you are willing to put yourself out there."
By Rhett Douris