Nick Perez Receives NSF CAREER Award
With prestigious award, Perez will research mountain building and provide students with international high-impact learning experiences.
Jun 18, 2019
Dr. Nick Perez, assistant professor in the Department of Geology and Geophysics at Texas A&M University, was recently awarded a prestigious CAREER Award from the National Science Foundation (NSF).
The Faculty Early Career Development (CAREER) Program offers NSF's most prestigious awards in support of early-career faculty who have the potential to serve as academic role models in research and education and to lead advances in the mission of their organization. 
Perez's project is titled "Merging geoscience research and education to investigate convergent margin deformation and improve spatio-temporal problem solving in STEM education."
"Despite their societal and environmental impact, the development of mountain ranges remains enigmatic," wrote Perez in the project proposal. "This project is focused on reconstructing the age, location, and amount of deformation that formed the southern Peruvian Andes. This location is representative of other mountain ranges that form between converging oceanic and continental tectonic plates, allowing this work to advance the global understanding of mountain building."
Perez' research will use field mapping, cross-section construction, geochronology, bedrock and detrital thermochronology, kinematic reconstruction, and virtual outcrop models to constrain the timing, position, and magnitude of crustal shortening accumulated across the southern Peruvian Andes since the Cretaceous Period.
"The highly prestigious NSF CAREER award is a beautiful testament to Dr. Perez' vision and creativity as an early-career thought leader," said Dean of the Texas A&M College of Geosciences Dr. Debbie Thomas. "We are thrilled that the potential impact of Dr. Perez's proposed science and education work has gained the recognition of his discipline"
With the resulting new dataset on the temporal and spatial patterns of deformation and mountain building, Perez plans to assess how the upper plate responds to changes in subduction zone processes, the discrepancies between measurements of crustal strain at geologic and modern time frames, and how crustal deformation, thickening, and surface uplift are linked in time and space.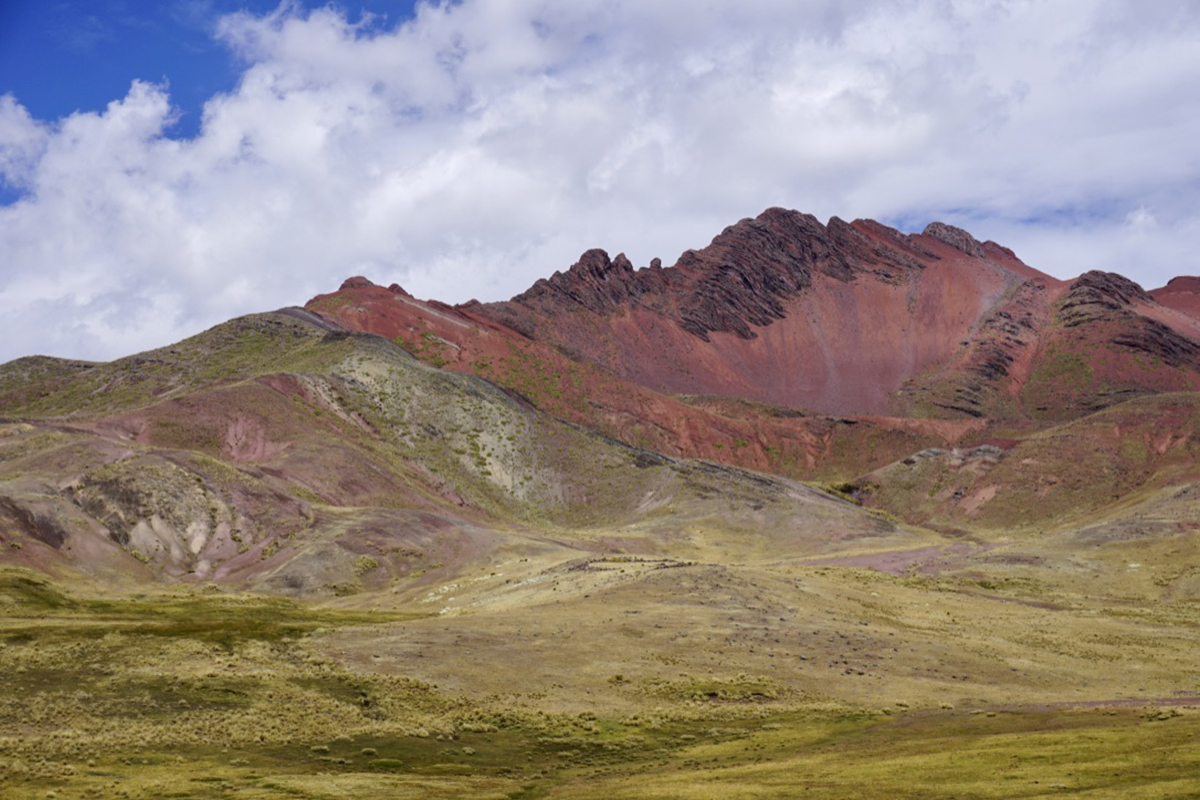 A new Global Tectonics course for Texas A&M undergraduate and graduate students will be developed as a result of this project, and it will include an international field research experience in the research area in southern Peru. This high-impact learning experience will link tectonics, resources, hazards, and human impacts — helping students understand issues with global dimensions.
The research project will also produce new open-access geoscience course modules for high school, undergraduate and graduate students.
Learn more about Perez.
By Leslie Lee '09