Launching Weather Balloons And Training Future Meteorologists: Meet Montana Etten-Bohm
The Atmospheric Sciences graduate student was recently awarded a Teaching-As-Research Fellowship from Texas A&M.
Jun 18, 2019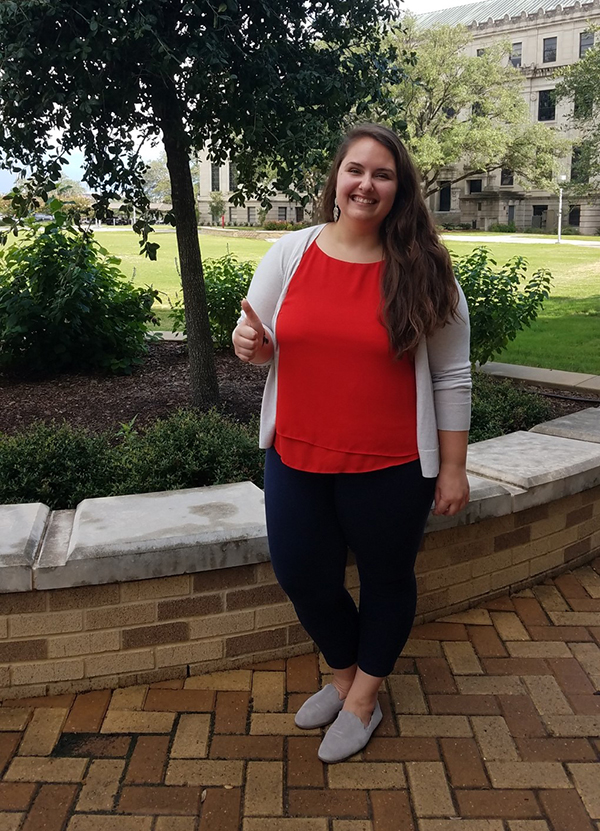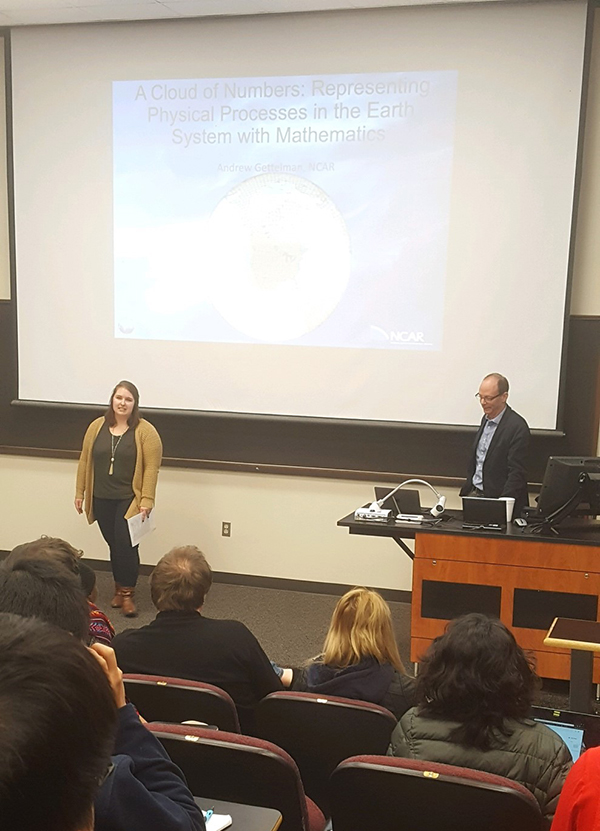 After earning a degree in Earth System Science in 2016 from the University of Alabama in Huntsville(UAH), Montana Etten-Bohm was looking for a fulfilling graduate school program. Though she considered several schools, Etten-Bohm ultimately chose Texas A&M largely due to her advisor, Dr. Courtney Schumacher. Schumacher's research aligned with her own interests and Etten-Bohm also felt that she could "get along with her on both a professional level and a personal one." 
Etten-Bohm said she first became interested in meteorology after a series of weather events hit close to home. Hurricane Ivan in 2004, and the major tornadic outbreak of April 27,2011 both impacted her and her home as a child. She also cites her father as a large part of her inspiration to study meteorology because he "had a lot of passion for the subject and would teach (her) whenever given the opportunity."
Now a third-year graduate student in the Texas A&M Department of Atmospheric Sciences, Etten-Bohm has been greatly involved with research and growth within the department.
In the past year, she has been a graduate coordinator for Meso18-19, a NOAA funded national field campaign as part of the Verification of the Origins of Rotation in Tornadoes Experiment in the Southeast (VORTEX-SE) that she was also involved in as an undergraduate student while at UAH.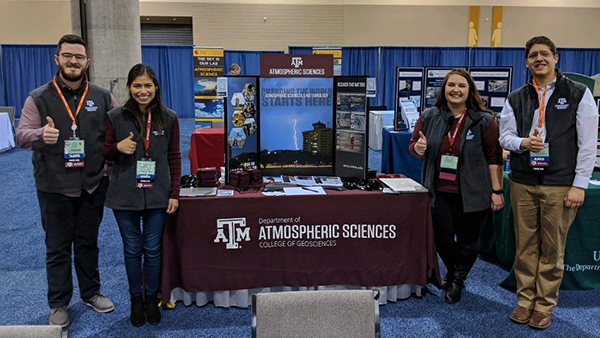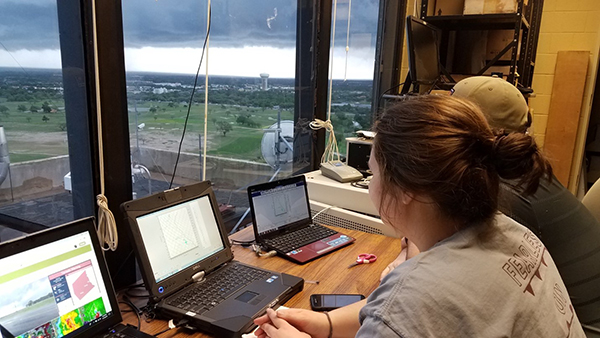 She currently serves as the president of the Atmospheric Science's Graduate Council (ASGC), the representative body of graduate students, and has been active in implementing changes to help students succeed at the graduate level. Additionally, Etten-Bohm has been an integral part of the department's recruitment efforts, helping attract top-tier candidates to its graduate program.
The primary focus for her master's research that she completed in December of 2018 was how lightning relates to the large-scale environment. The research that she is continuing into her PhD investigates "how we can predict lightning on a global scale in global climate models using parameters factors like CAPE, wind shear and humidity," she said. In addition to this research, her PhD will have an educational component, seeking to enhance the teaching of fundamental weather and forecasting skills in undergraduate meteorology courses.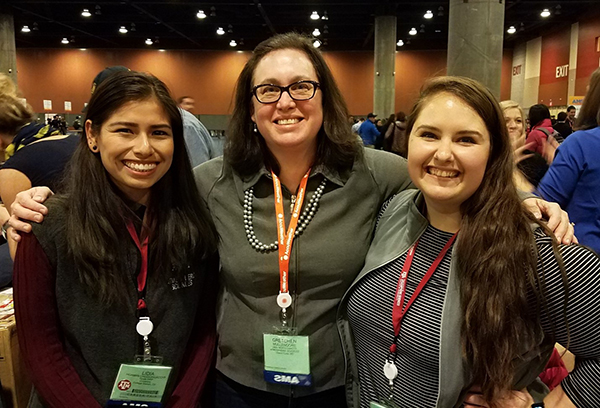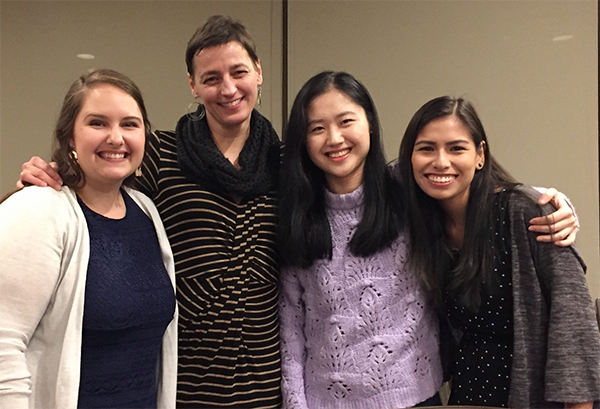 Teaching The Next Generation
Following graduation, Etten-Bohm hopes to apply her graduate teaching experiences as an instructional professor in the atmospheric sciences, while also incorporating research in the classroom. She believes that this integrated approach will help foster a well-rounded generation of future meteorologists.
Recently awarded the Teaching-As-Research (TAR) Fellowshipthrough the Center for the Integration of Research, Teaching and LearningEtten-Bohm is already getting a jump start on accomplishing this goal. This year-long program allows students pursuing careers in furthering STEM education with the ability to implement and advance teaching practices. With this fellowship and the advisement of Dr. Don Conlee she will investigate the success of active learning techniques in introductory meteorology classes.
By Amanda Hoth '21