FROM THE DEPARTMENT HEAD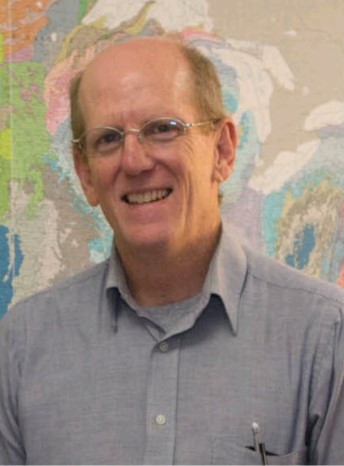 Dear Alumni, current students, faculty, and staff:
I hope you are enjoying the beginning of the fall after the long summer. School is off to a fast start in Bryan/College Station and we have already sent quite a few faculty, graduate students and undergraduate researchers to the Geological Society of America to present their research. We will be holding our Departmental Fall Open House this Friday, October 7th from 4-7pm outside the Halbouty Building. Seven of our new faculty members will give 5-10 minute talks about their research from 4-5pm in the Halbouty 101 lecture hall and this will be followed by a picnic dinner of chicken, hamburgers, hot dogs and fixings. We also will provide tea, lemonade and water to drink.
This open house coincides with the weekend the Aggie Football team will play the University of Tennessee, so if you are in College Station before the game please come join us. Additionally, the College of Geosciences will have a tailgate party between the KAMU building and the Hagler Center Saturday morning October 8th from 11am until game time. We hope you will be able to join us for one of these fun events.
On November 11th, we will present the latest version of the Halbouty Medal to Gordon Eaton at the Hilton Hotel in College Station. In December we will send a small armada of researchers to the AGU Meeting in San Francisco.
I am planning on holding evening social events with alumni in San Antonio, Dallas, and Houston in February to discuss some of the challenges and opportunities that face the department. Food and drinks will be provided and there should be Aggie basketball on TV's. I hope that you will come out to meet Cara Milligan the College's main fundraiser, one of our new faculty
members talking about their research, and me.
In this issue we will introduce you to Ryan Ewing, the department's new siliciclastic sedimentologist, and to Elizabeth Collins our business lead office assistant. I look forward to seeing you the next time you make it to College Station and to hearing about your stories from field camp or wherever your careers have taken you since you left Texas A&M.

All the best,
---
---
College News
---
Current Students
---
Former Students
---
Giving
---