Texas A&M Graduate Student Spends Fifty-one Days At Sea Studying Hydrothermal Vents
Oceanography graduate student Nathan Lanning, joined the NSF-funded Plume Raiders Cruise to the Southern East Pacific Rise to investigate the chemistry of hydrothermal vent fluids in the area.
Dec 17, 2021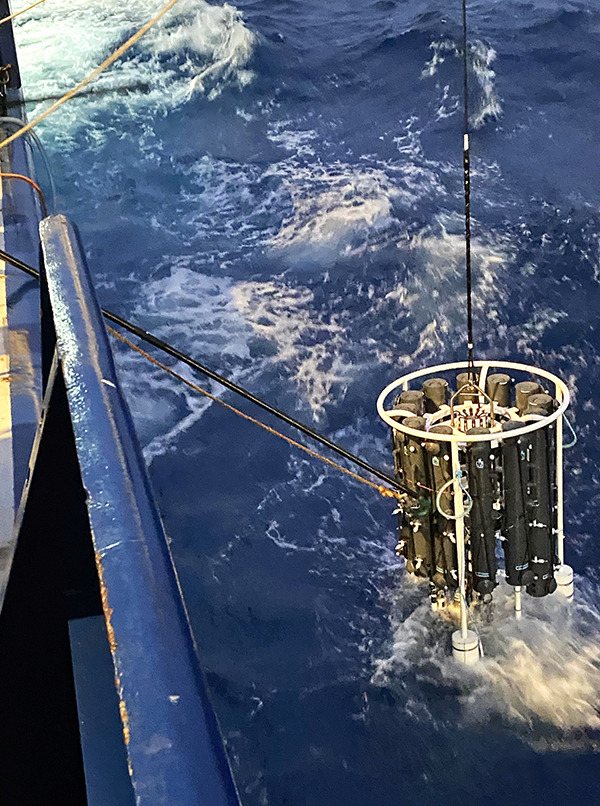 To study the impact of diffuse, warm-temperature hydrothermal vents, Texas A&M graduate student Nathan Lanning spent an exceptional 51 days at sea collecting and filtering water column samples. Lanning is part of  Associate Professor Dr. Jessica Fitzsimmons' lab in Texas A&M's Department of Oceanography, and they are specifically studying the release of iron and other metals from vents with different temperature fluids.
This National Science Foundation (NSF)-funded expedition sailed from Sept. 18 through Nov. 6, 2021, aboard the R/V Roger Revelle and was led by Chief Scientist Dr. Joseph Resing, from the University of Washington. Other collaborators included scientists from Woods Hole Oceanographic Institute, Old Dominion University, the University of South Carolina, and the National Oceanic and Atmospheric Administration's Pacific Marine Environmental Laboratory (NOAA/PMEL).
"It was an exciting opportunity, and I'm grateful that I was able to take part in it," Lanning said. "I was given leadership opportunities and was responsible for tackling complex scientific problems at sea."
Fitzsimmons added, "I was very glad that Nate was able to participate in the Plume Raiders cruise because it builds upon previous research my group has done to study Southern East Pacific Rise hydrothermal venting, which is home to the longest hydrothermal plume known in the global ocean. It will also connect well to our upcoming NSF-funded expedition to study metal transport from Northeast Pacific hydrothermal vents."
Fitzsimmons'
previous expedition
to the Southern East Pacific Rise studied high-temperature, black smoker, hydrothermal vents and
found material from the plumes travelled
about 4300 km away from the source.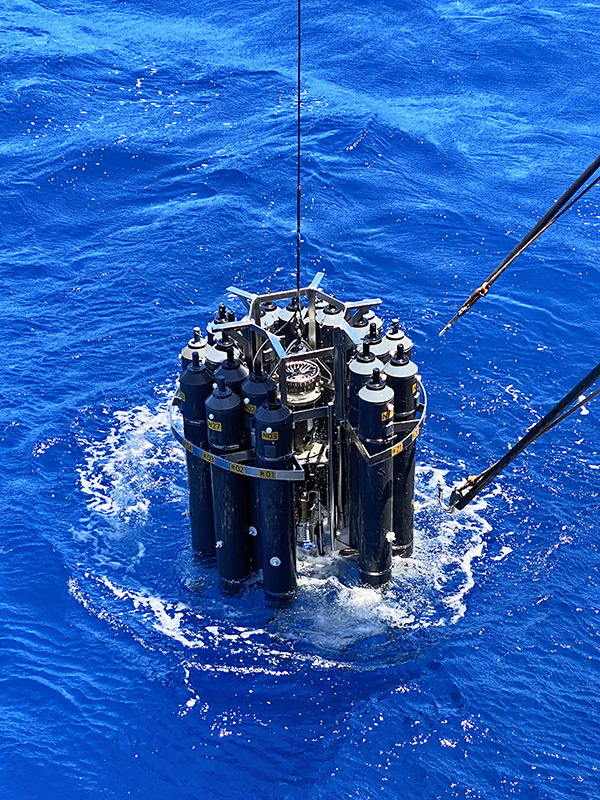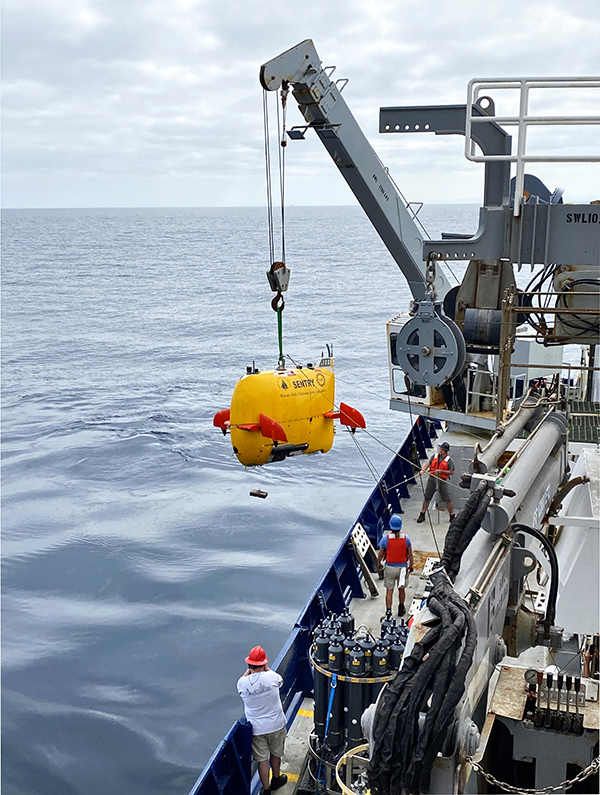 The diffuse-flow vent fluids, focused on during the Plume Raiders cruise, are significantly cooler and contain fewer metals like iron, but they are expelled at much higher volumes. Thus, the researchers believe they may be equally or even more important contributors to the hydrothermally-derived metals in the region. Lanning primarily sampled from a Trace Metal Clean Rosette and then ultrafiltered the samples in a positive-pressure clean bubble set up on the ship.
"So, those black smokers are very high temperature vents that reach 300-400 degrees Celsius, but what we're looking at is much cooler, below 100 degrees Celsius," Lanning said. "The diffuse flow vents have clear water released, not that black smoke-like water we typically think of."
The lower temperature of these diffuse-flow fluids and lack of color difference from the surrounding seawater makes diffuse-flow fluids harder to find, and thus they are historically less well-studied over the history of hydrothermal vent research.
Because iron is a biologically essential micronutrient required for phytoplankton respiration, photosynthesis, and nitrogen fixation, Fitzsimmons and her lab are interested in seeing how far the colloidal nanoparticles of iron and other metals can travel from their source. Fitzsimmons' group is measuring the size and chemical composition of iron in the seawater samples collected from Plume Raiders in order to understand what controls the amount of iron that is preserved in hydrothermal plumes.
"One of the big questions we have in chemical oceanography is how much of this iron released from hydrothermal vents travels away from its source, thousands of kilometers away, and makes it to the surface to fertilize the phytoplankton," Lanning said.
Multiple projects worked in tandem on this cruise to address the overall question of diffuse vent impacts in the region. The multiple projects used three different CTD Rosette systems for seawater collection, multibeam mapping of the ridge crest, and surveys of the local bathymetry using WHOI's autonomous underwater vehicle Sentry, according to Lanning.
To see more about the Plume Raiders Cruise, see their Twitter feed.
By Justin Agan '18