Graduating Senior Talks Adventure, Equestrian And Jumping Into The Workforce
Geography graduating senior Alexandra King is excited to begin her geospatial career after commencement in December.
Dec 13, 2021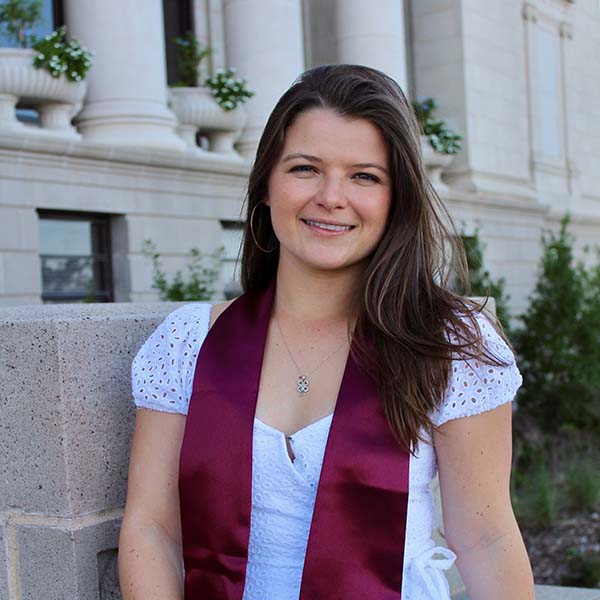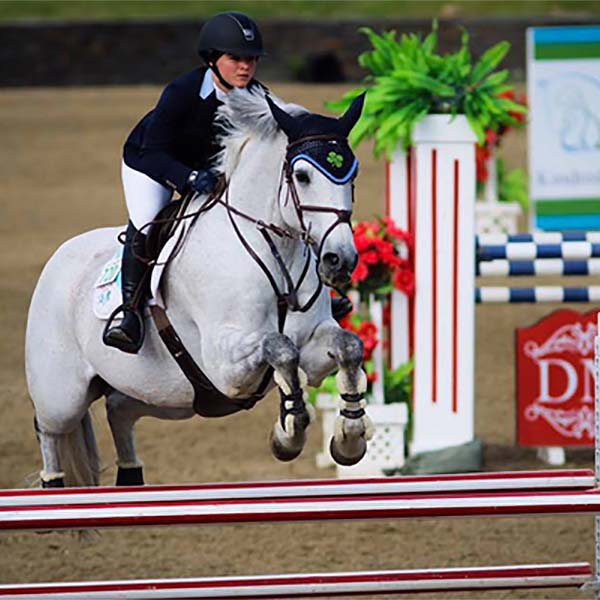 Alexandra King '21 had a unique childhood. Her mother was a professional equestrian rider and because of this she traveled throughout Europe growing up. Constantly experiencing new places and meeting new people. Throughout her life, King began to enjoy this process of moving somewhere new and starting fresh.
This led her to apply to a university far from home: Texas A&M University.
When it came time to apply to college, King and her family were living in Florida. She knew she wanted to move to a new place and start her own adventure. She applied and was accepted to Texas A&M Galveston in the fall of 2017, studying Ocean and Coastal Resources. After realizing that the program wasn't exactly what she wanted to do, King then transferred to Texas A&M and into the Geographic Information Science And Technology (GIST) program in 2018.
"I knew I wanted to be in the oil and gas industry," King said. "Studying Ocean and Coastal Resources didn't feel right, so I switched. Luckily I had a friend who recommended the GIST program to me."
Now here at Texas A&M, King is active among her classmates in the "ever-changing field" of GIST. Outside of her major, she frequently travels out of state to compete with her horse in Show Jumping. In the winter, she competes at the World Equestrian Center in Ocala, Florida, and the Winter Equestrian Festival located in Wellington, Florida. In the summer, King also competes in North Carolina, New York, New Jersey, Long Island, Virginia, and many more.
King credits the lifelong friends she's made at Texas A&M as one of the things that has made her Aggie experience so worthwhile. From class projects to football games, her life at this university would not have been nearly as rewarding without meaningful friendships, she said.
Through her hard work and support from friends, King has a full-time job waiting for her once she graduates. She will be a GIS Technician at BGE Inc.,doing data and geodatabase updates. King interned at BGE in 2021 and is excited to join the company full-time, she said.
Now graduating from Texas A&M, she feels comforted by how well College Station has accepted her as an Aggie, and she knows she will always be welcomed back. "I decided to go to A&M without knowing too much about it, but now it feels like home," King said.
For aspiring underclassmen wanting to follow in her footsteps, she recommends being active in the GIST community.
"Don't be afraid to talk to your classmates because I really believe that's what got me to this point. Most of the seniors I have talked to feel as though they couldn't have gotten to this point without each other," she said. Not only talking to other classmates, but professors as well can help someone succeed.
King's community participation throughout her life, not just college, has opened many doors for her. She recommends trying to welcome wonderful people into your life, just in case they lead you on your next adventure.
By Abigail Spears '23