Texas A&M Scientist At COP26 Shows The World Peatlands Are Key To Climate Resilience
Texas A&M Geography's Dr. Julie Loisel says that preserving and restoring peatlands can help the world tackle the climate crisis.
Nov 4, 2021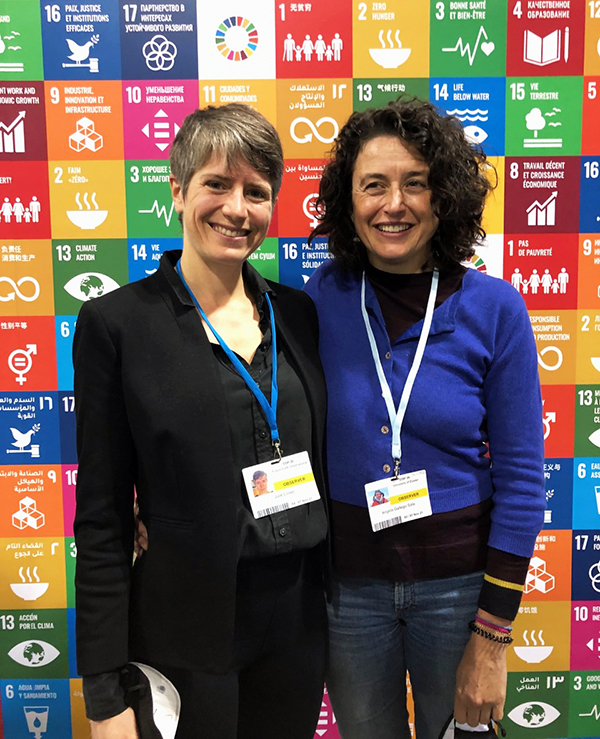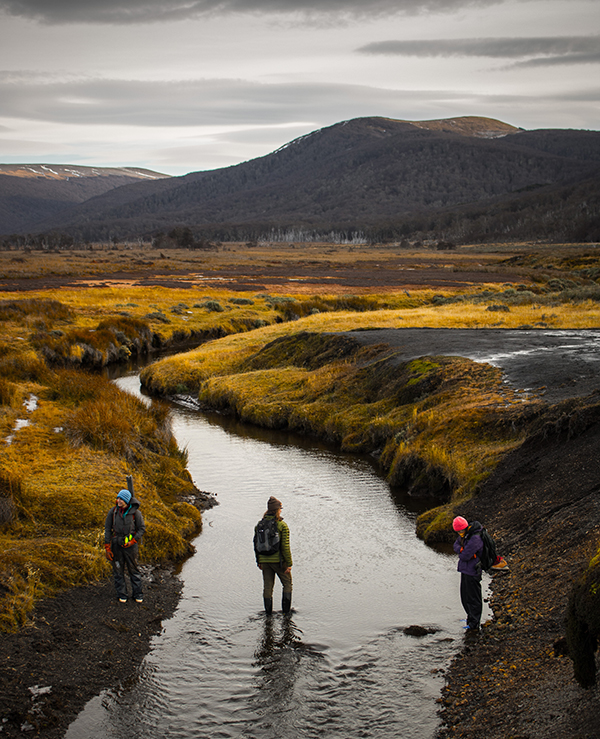 Texas A&M University geographer Dr. Julie Loisel is presenting a major exhibit at the global COP26 climate summit in Glasgow, Scotland this week. Loisel is part of an expert team leading the C-PEAT project, Carbon in Peat on Earth Through Time.
The two-week-long summit is the 26th United Nations Climate Change Conference, and Loisel said the C-PEAT researchers are presenting the exhibit on Friday Nov. 5 in the Peatland Pavilion. Titled "Getting to know peatlands, the largest natural land carbon stores on Earth," the exhibit will examine peatlands as nature-based climate solutions. Loisel co-leads C-PEAT and is an assistant professor of geography in the College of Geosciences at Texas A&M.
"We can collectively make a difference," Loisel said. "We have a responsibility to stop the destruction of peatlands and find sustainable practices."
The Peatland Pavilion is the first of its kind; it is sponsored by the United Nations' Global Peatlands Initiative and at the COP26 meeting, it provides an invaluable platform for peatland experts from around to showcase the importance of these ecosystems and innovative ways to restore them. The C-PEAT team will be presenting live from 2:00 – 4:30 p.m. CST on Nov. 5, with the first 30 minutes reserved for participation from remote attendees.
Register online to view the live presentation, exhibit and Peatland Pavilion.
Peatlands are a type of wetland found in almost every country on Earth. And, despite covering just 3% of the global land surface, they contain more carbon than all the world's forests combined.
"The protection of peatlands should become a priority," Loisel said. "As of now, they are only minimally protected from a climate policy perspective."
Peatlands have been cooling the global climate for thousands of years by slowly accumulating thick layers of organic soil. Ongoing climate and land-use changes are not only threatening the capacity of these ecosystems to keep doing their job; these changes can also compromise the large stores of carbon that has taken thousands of years to accumulate.
"Using ecosystems that naturally capture carbon tends to be more economically and energetically viable compared to technological methods for CO2 removal," said C-PEAT researcher Professor Angela Gallego-Sala, of the Global Systems Institute at the University of Exeter. "The most widely known of these solutions are afforestation and reforestation. In addition, peatland rewetting is becoming better recognised as an important nature-based solution."
A study published last year by a team led by Loisel and Gallego-Sala warned that peatlands have already shifted from an overall "sink" (absorbing carbon) to a source and that they have the potential to continue to release vast quantities of carbon to the atmosphere this century, primarily due to human impacts.
"Mainstream policy instruments such as carbon offsetting are not designed to protect large and intact carbon-rich sites such as peatlands," Loisel said. "Instead, emphasis lays on the restoration of degraded sites and associated increases in net carbon sequestration rates, rather than on preserving soil carbon that has been saved away over thousands of years.
The C-PEAT exhibit will highlight the importance of peatland management and restoration for meeting net zero targets. Loisel and C-PEAT experts will be at the exhibit ready to explain more about peatlands all over the world and how they are a vital part of our response to climate change.
"We believe this situation is poised to change, with organizations setting ambitious net-zero targets," she said. "Natural carbon sinks such as peatlands should play an increasingly important role towards meeting those targets." 
By Leslie Lee, Texas A&M College of Geosciences