Geosciences Celebrates First-Generation Students
About one out of four Aggies are first-generation college students, and this week the university is celebrating their accomplishments and determination.
Nov 11, 2021
Video by Drew Davis '23
This week, Texas A&M University and the College of Geosciences are celebrating First-Generation Week, in recognition of the determined spirit of students, faculty and staff who are, or were, the first in their families to earn a four-year degree. 
First-generation students are broadly defined as those whose parents have not earned a bachelor's degree. About 25 percent of the undergraduate population at Texas A&M are first-generation students.
"Being a first-generation college student means breaking through barriers," said Allison Savoie, a Ph.D. student in the Department of Oceanography. "There are a lot of steps that you're not really prepared for when you get to college, and you have to figure those out on your own."
The College of Geosciences kicked-off First-Gen Week with a special celebration Nov. 8, gathering together students, faculty and staff outside the O&M Building.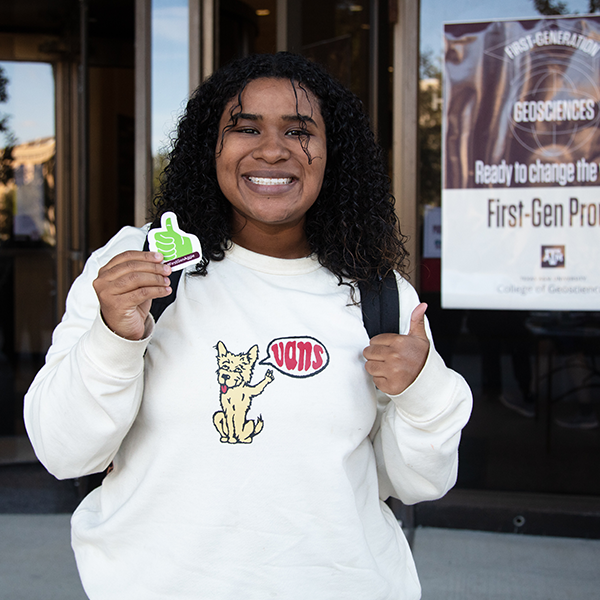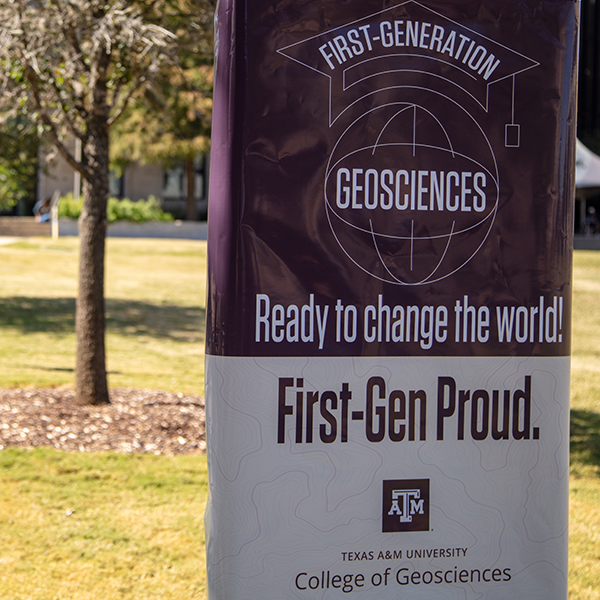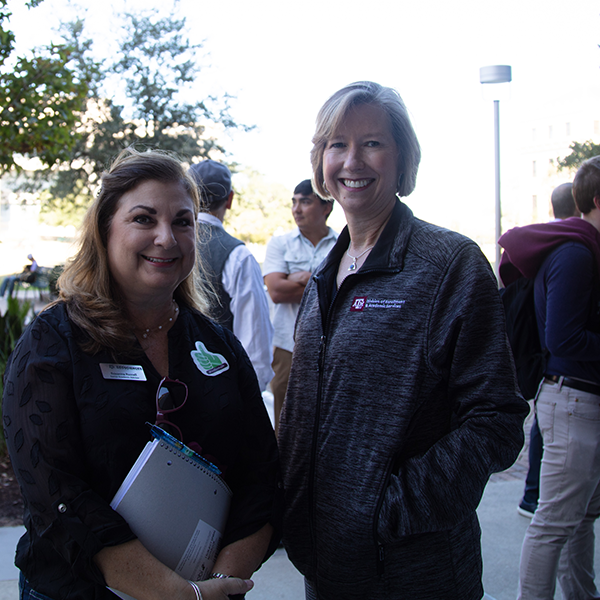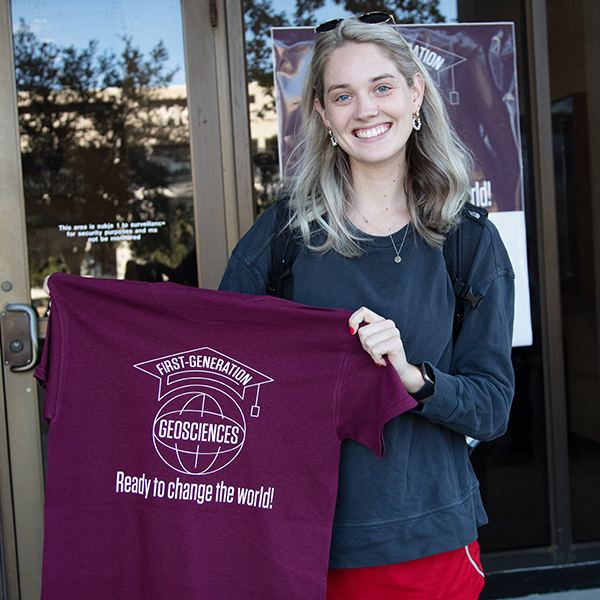 "I just didn't have anyone to look up to," said Leslie Vallecillo '21, a first-gen student and geographic information science and technology senior. "Now, post-four-years, about to graduate in December, I've found a major that I fell in love with, and graduating is going to be my biggest accomplishment yet."
The weeklong celebration is supported by the Office for Student Success' Routh First-Generation Center and includes events around the university.
"Celebrating first-generation students pays tribute to their accomplishments, as well as honoring the sacrifices others have made to help them on that journey," said Interim Provost and Executive Vice President Dr. Timothy P. Scott. "We're excited to recognize the significance four-year degrees will make in the lives of our students."
By Leslie Lee, Texas A&M Geosciences