My First-Gen Story: Leslie Vallecillo '21
After nearly dropping out of Texas A&M two years ago, Leslie Vallecillo '21 will graduate this December with a degree in geographic information science and technology, and minors in meteorology and geography.
Nov 12, 2021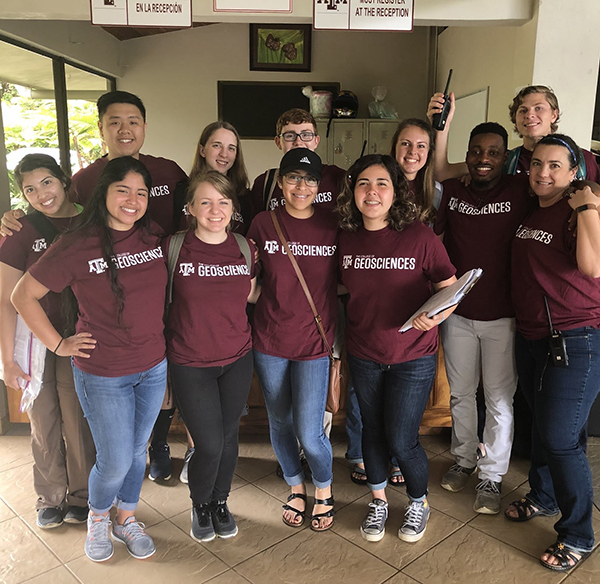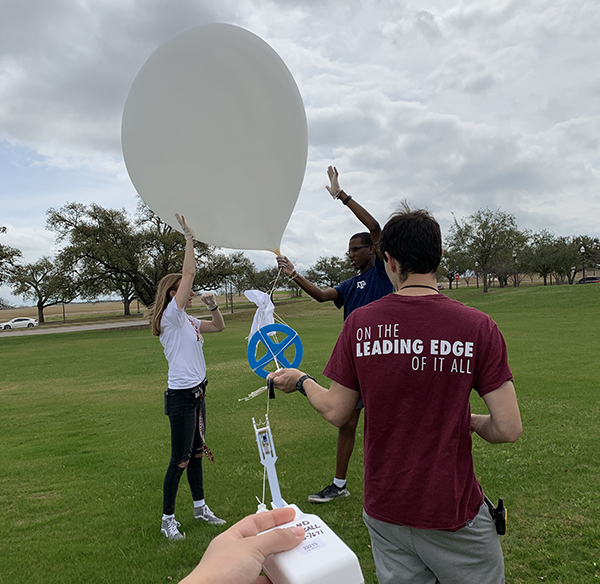 In the second semester of her sophomore year at Texas A&M, Leslie Vallecillo came to the end of her rope.
She had been taking around 19 hours of classes each semester, working about 30 hours a week as a server at a local restaurant, and trying to keep up with challenging coursework as a meteorology major, all while supporting herself financially.
"I remember walking through the College of Geosciences dean's office, dropping off my academic probation paperwork, feeling hopeless," Vallecillo said. "I was very upset and decided to stop by Judy Nunez's office and hoped that someone I was familiar with would be able to understand the devastating circumstances I was in. Judy listened to me and helped me discover a major I didn't even know existed. If it wasn't for her, I don't think I'd be where I am now." 
Thanks to her own determination and the support of the College of Geosciences, Vallecillo was able to recover academically, change majors, and find her way forward. Today Vallecillo is now a senior in the geographic information science and technology (GIST) degree program in the Department of Geography and will graduate in December. 
"Two years ago, I was on academic probation and feeling lost, but now I'm here, celebrating my first-generation accomplishments and about to graduate," she said.
Tackling First-Gen Challenges
Growing up on the East side of Houston, Vallecillo said that attending college was not common at her high school, and no one in her family had attended college yet.
But when her senior year of high school came, she realized she was ready to try to change that, even though some people advised her not to. A friend attending Texas A&M told her about their experience at the school, and Vallecillo was interested.
"No one at my school encouraged me to apply to Texas A&M, but I decided to do it anyway, and I got in!" she said. "I find it encouraging when people doubt me — don't tell me I can't do something!"
Her determination paid off and she began her academic journey at Texas A&M in the fall of 2017 as a meteorology major. Between working long hours at her job and adjusting to college life, Vallecillo often felt overwhelmed.
"There were a lot of challenges, but the hardest thing was knowing how to balance everything because my family wasn't able to assist me financially, and I had to figure it out on my own," she said. "So, having to go to work and then go to school full-time, was challenging. Learning how to balance all of that and still take care of daily life was I think the hardest part for me, personally. I didn't know how to manage everything, and I didn't have anyone to look up to."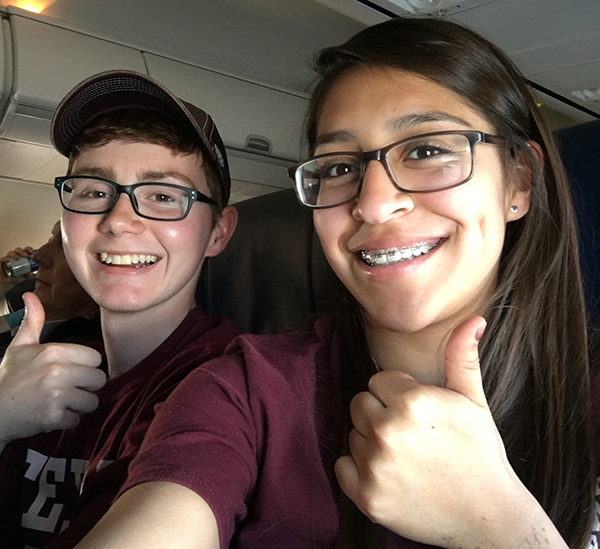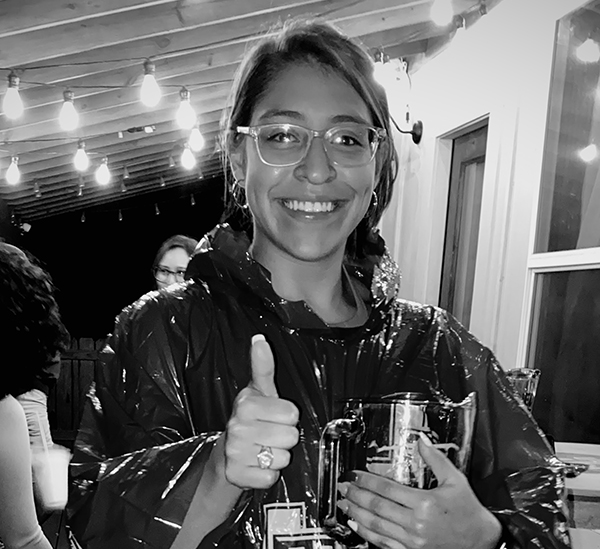 Experiencing The Geosciences
The summer after her freshman year, Vallecillo participated in a College of Geosciences study abroad trip to Costa Rica, led by Nunez.
"That was a huge highlight for me because I met such great people including some of my closest friends today," she said.
Vallecillo has a passion for GIST and is excited to use it in a career as an environmental professional. This summer she worked as an intern at the Texas Commission for Environmental Quality.
"I want to have a significant impact on the preservation of our planet, and I know that my passion for GIS can help me do that."
During this final semester of her undergraduate degree, she said that Geography 476 with Michael Bishop, professor of geography, has been a highlight of her senior year. "The semester-long project in that course has been extremely challenging, but it has been really fun incorporating everything we've learned in GIS — it's so exciting!" she said.
Reflecting On Her Time Aggieland
What makes the Texas A&M student experience unique? For Vallecillo, it was the community.
"I've been outside of Bryan-College Station now and run into other Aggies with their Aggie Rings on, and you just spark up a conversation — the Aggie Family and that community aspect of being   a student here is one of the best parts of being a student," she said.
One piece of advice she said she would give younger students would be to try to find ways to talk to seniors, graduate students, and professors, and to not be afraid to seek out advice proactively.
Today, Vallecillo is extremely proud to be walking the graduation stage in December.
"Graduating is going to be my biggest accomplishment from my time at Texas A&M," she said. "I was really close to dropping out of college two years into it because it was just so difficult and I wasn't sure what I wanted to do. Now, looking back, I'm so glad that I pushed through, didn't give up, and found a major that I absolutely fell in love with."
By Leslie Lee, Texas A&M Geosciences