Meteorology Freshman Produces Post-Hurricane NWS Safety Video
Ella Murphy '25 interned for the National Weather Service Austin-San Antonio office in the summer of 2021.
Nov 5, 2021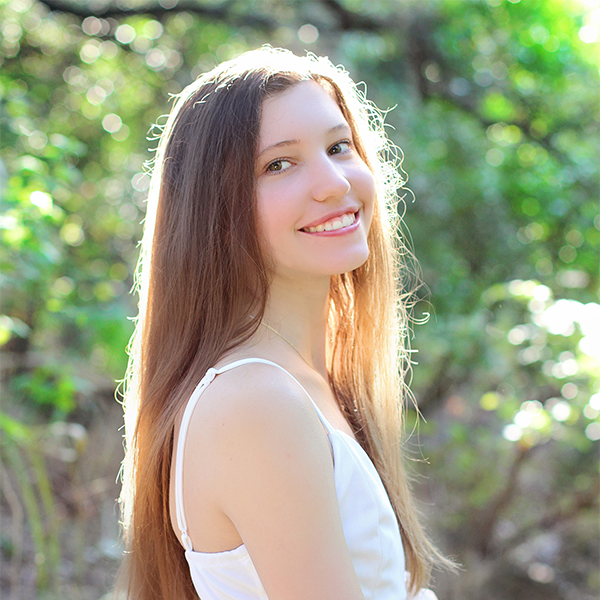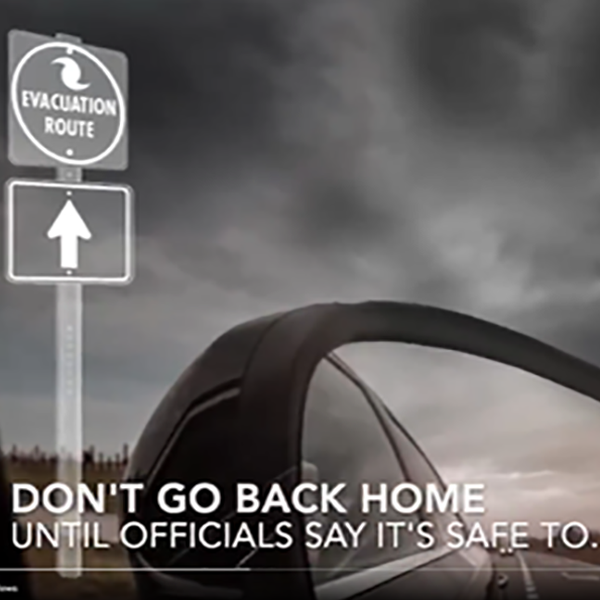 Hurricane Ida, which struck land August 26, was one of the most destructive hurricanes to hit Louisiana, only second to Hurricane Katrina in 2005. In the aftermath of Ida, the National Weather Service (NWS) New Orleans used Twitter to reach people affected by the storm. NWS shared crucial safety tips, including a video explaining post-storm dangers and what to look out for when returning home, from water contamination to generator safety.
That video was made by Texas A&M's Ella Murphy, a freshman meteorology student in the Department of Atmospheric Sciences in the College of Geosciences
Texas A&M To The Rescue
During her mentorship class in high school, Murphy was seeking out a possible opportunity to work with meteorologists in the field. However, due to complications caused by the ongoing pandemic and the fact that she lacked experience, she had trouble finding the mentorship she was looking for.
That was until she reached out to Texas A&M professors Dr. John Nielson-Gammon, Dr. Christopher Nowotarski, Dr. Don Conlee, and Dr. Yangyang Xu, who were all willing to assist. And not only did they work with her, but they brought on several other students from multiple states and created a mentorship program with varying topics from week to week, all about atmospheric sciences. They were later paired with individual professors based on their career interests, and Murphy worked with Conlee. Murphy says, "I learned a lot about what other careers and resources are out there."
The Internship
After getting accepted into Texas A&M, Murphy was then offered an internship with NWS Austin/San Antonio. There she was able to help out in the media department, and had many prompts to choose from. One in particular stuck out to her, a video idea for safety after a hurricane that the National Hurricane Center needed.
"I love teaching and communicating to others about weather so I liked the idea of making something that people can use," she said. After the video was finished and approved, the video was sent to NWS New Orleans during the recovery of Ida, which was posted on their Twitter account.
Using this cool video that @jonzeitler from @NWSSanAntonio shared with us a few weeks back that one of their Summer Interns. #HurricaneSafety https://t.co/XSVkP7YpZ9

— Christopher (@ulmwxr) September 6, 2021
"The thought that I ended up helping a lot of people after the hurricane is so cool," she said. "I actually did that and I'm only a freshman in college."
Murphy gives this advice to other young people interested in meteorology: "Network, network, network. Network even if you feel unqualified, even if you are a high school student."
A Perfect Fit
When considering where to go to college, Texas A&M was a top choice due to the research opportunities available here. Murphy had experienced an intense storm when she was young, which could have frightened her but instead filled her with intrigue, she said.
Ever since then, she has been obsessed about the atmospheric sciences. She wanted a school that allowed her to dive head first into her interests, which made Texas A&M perfect for her. Here, Murphy is able to work with classmates who possess that same passion for meteorology that she has. Murphy is excited to see what else Texas A&M has to offer her, and what other opportunities she can uncover for herself.
By Abigail Spears '23