The Next Generation Of Geoscientists: GeoX Camp Completes 11th Summer
The 2021 virtual GeoX camp invited more than 100 high school students to step into every field of study within the College of Geosciences.
Sep 30, 2021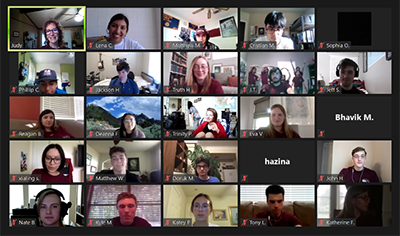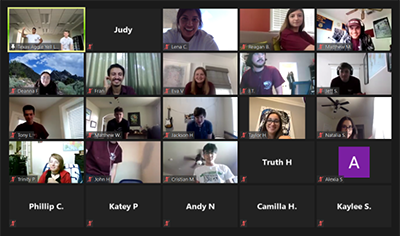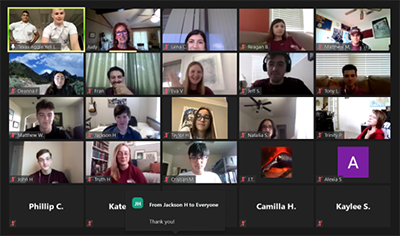 For the past 11 summers, budding geoscientists have had the incredible opportunity to grow their passions for Earth sciences at Texas A&M. The Geosciences Exploration Summer Program, or GeoX, has continually provided a life-changing experience for high school students.
GeoX was hosted virtually over a period of two weeks this summer. Students experienced incredible presentations, ranging from those of scientists currently working on NASA's Mars Perseverance Rover to that of Texas A&M professors exploring the depths of oceans here on Earth.
The GeoX program strives to immerse campers into each of the majors offered in Texas A&M's College of Geosciences, and the two-week camp is an extremely collaborative project amongst the faculty. Campers were able to learn from and interact with Geosciences Dean Dr. Debbie Thomas, Texas A&M faculty members, the Geochemical and Environmental Research Group, the International Ocean Discovery Program, Texas Sea Grant, the Soltis Center in Costa Rica, former students, and countless others.
Judy Nuñez, College of Geosciences director of recruitment, organizes and facilitates GeoX. With more than 100 students participating in the camp, Nuñez helped keep them engaged and active. She said that "many of these high school students were taking online classes, working full or part-time," and were overall busy. However, campers continually logged on and participated throughout the two weeks.
Deanna Flores, a geology major and counselor for GeoX for the past four years, remembered her favorite part of the experience as "meeting future geoscientists and, hopefully, being instrumental in people's decision to pursue an education and career in the geosciences." She said that it is the "campers who really make the experience" and "their interactions with each other and the presenters that give (the camp) life."
Many students gave thanks to the program after its conclusion July 2nd.
"GeoX has been the highlight of my summer so far," one camper said. "And I cannot thank you enough for that amazing opportunity!"
By Drew Davis '23, Texas A&M Geosciences