Now At Texas A&M, Southern Regional Climate Center Continues Key Services
The center is now led by Texas State Climatologist Dr. John Nielsen Gammon, professor in the Department of Atmospheric Sciences.
Aug 4, 2021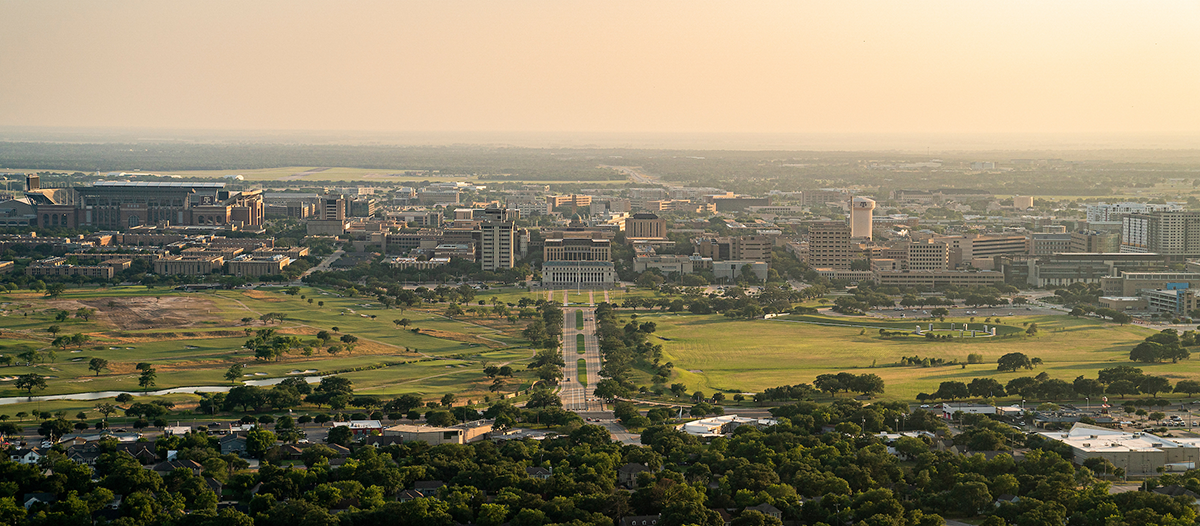 One of only six such institutions around the country, the Southern Regional Climate Center (SRCC) is now housed at Texas A&M University.
The SRCC serves Arkansas, Louisiana, Mississippi, Oklahoma, Tennessee, and Texas, and is part of the National Oceanic and Atmospheric Administration (NOAA) regional climate centers program. It officially moved from Louisiana State University to Texas A&M May 14, and Texas State Climatologist Dr. John Nielsen-Gammon, Regents Professor in Texas A&M's Department of Atmospheric Sciences, also now serves as SRCC director.
"Our mission is to increase the usefulness and availability of climate information, with a focus on the particular needs of people in the southern region," Nielsen-Gammon said. "Many of the products and services we now provide were pioneered and developed by LSU, and we are extremely grateful for their decades of valuable climate service."
The center is responsible for providing important regional climate data products and services, robust computer-based infrastructure for climate information, and seamless integration of regional climate data and NOAA data.
The Texas A&M University System team supporting the SRCC involves three entities: Texas A&M's College of Geosciences, the Texas A&M Transportation Institute (TTI), and Trabus Technologies.
"We could not be more pleased to partner with Dr. Nielsen-Gammon, Trabus Technologies and the Department of Atmospheric Sciences to establish the Southern Region Climate Center at Texas A&M University," said SRCC Project Manager Jim Cline, a senior research engineer at TTI. "Climate issues are key to the solution of many transportation resiliency challenges, and the expertise available at TTI will contribute greatly to meeting the long-term goals of the region."
This innovative teaming approach brings together strong expertise in climatology, engineering research, and data science, Nielsen-Gammon said.
"As Texas State Climatologist, I primarily focused on helping match stakeholders with the existing information that best met their needs," Nielsen-Gammon said.  "Now, with the resources provided by NOAA through the SRCC, we have the capacity to take the raw materials, which are the climate data, and transform them into products and information that are specially tailored to people's needs, both now and in the future.
One of the missions of the SRCC is to provide climate data services to fulfill a wide range of applications, and therefore the center provides data to insurance companies, attorneys, construction companies, state and federal government agencies, universities, consultants, and engineering firms. 
"The College of Geosciences is so pleased to be part of this exceedingly important effort, and now the entire region will benefit from the invaluable efforts of Dr. Nielson-Gammon," said Dean of Texas A&M's College of Geosciences Dr. Debbie Thomas.
And moving forward, the SRCC will also now have a new emphasis on transportation and climate, they said.
"The extreme droughts, record-breaking hurricanes, severe snow and ice storms, and increased flooding events that have occurred in our country during the past 15 years or so make this center a significant addition to Texas A&M and TTI's research and education portfolio," said TTI Agency Director Greg Winfree. "Improving the sustainability and resiliency of the transportation system is always top of mind for us, and we are proud to offer transportation expertise for the center."
Nielsen-Gammon said that he will also focus on the center building collaborations among the many entities providing different types of climate services throughout the southern United States. 
"We also want to provide equitable climate services, in the sense that hosting and maintaining a set of web-based tools and products is nice, but it doesn't help people who don't have easy access to the internet or don't even know about us," he said. "People who don't contact us may have very different, but unmet, needs for climate services than people who contact us frequently."
By Leslie Lee, Texas A&M College of Geosciences