Under the Radar
The Aggie Doppler Radar helps students and the National Weather Service track severe weather.
Jul 20, 2021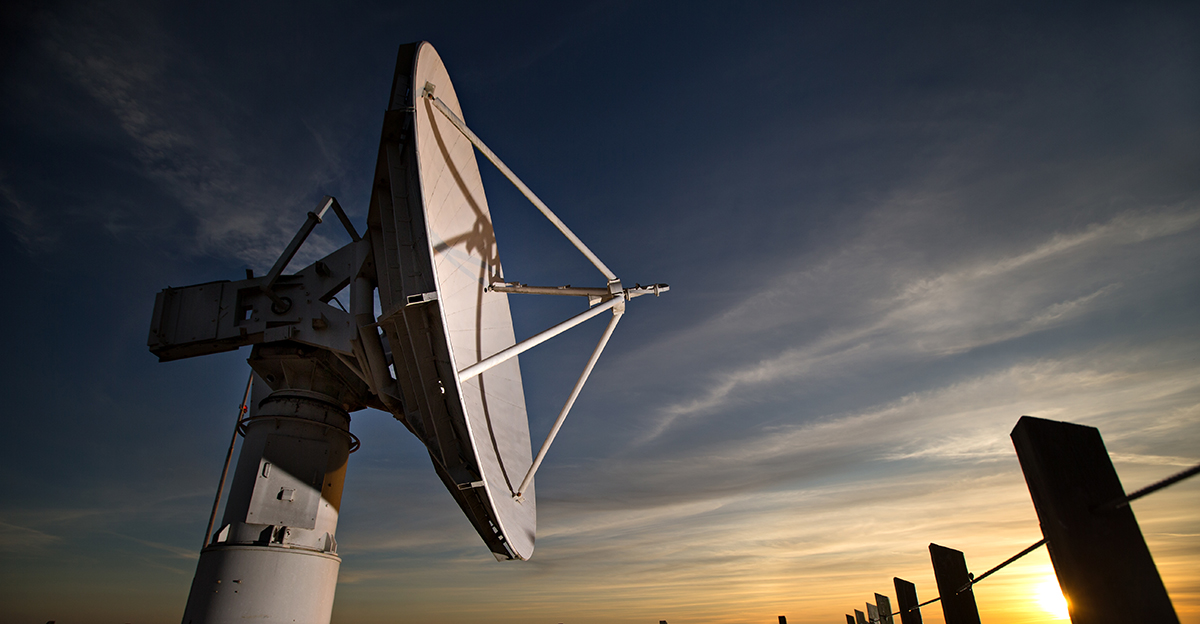 One hundred and fifty feet above the hustle and bustle of students below, the Aggie Doppler Radar sits atop the highest point on Texas A&M University's campus. Its 16-foot-diameter dish was built in 1962 and moved to the roof of the Eller Oceanography and Meteorology (O&M) Building in 1973, where it has since been continually updated to keep up with technological advances.
Dr. Don Conlee '94, an atmospheric sciences professor in the College of Geosciences, helps oversee a program that allows undergraduate and graduate meteorology students to operate the fully functional weather radar firsthand.
"We train students to monitor the radar in severe or interesting weather situations," Conlee said. "That's an irreplaceable experience that most students around the country, even those at institutions specializing in radar, don't get to do." Though the instrument's technical specifications are closer to what national researchers used in the 1990s than the cutting edge, Conlee considers it the most capable weather radar dedicated to education in the country.
Because of its prime real estate in central Texas, the National Weather Service still routinely calls upon its data to track and assess severe weather across the state. When a deadly tornado tore through the East Texas town of Onalaska on April 23, 2020, the radar was in the best position to record the tornado's formation and help deliver timely warnings to the community.
The College of Geosciences seeks a $2 million endowment to provide for the continued maintenance of the radar as a unique educational tool, forecasting aid and historical icon of the Texas A&M atmospheric sciences program.
To learn more about this unique giving opportunity, contact David Bacot '90, senior director of development for the College of Geosciences: (979) 862-4944, dbacot@txamfoundation.com.
By Bailey Payne '19, Texas A&M Foundation