Texas A&M Postdoctoral Researcher Co-Authors Anti-Racism Plan
Geology and Geophysics postdoctoral researcher Dr. Julia Cisneros and scientists from throughout the U.S. contributed to the recently published paper.
Jun 28, 2021
Geosciences researchers from all over the country recently published a ground-breaking Perspectives article in Nature Communications recommending specific anti-racism action-steps for the geosciences field. Dr. Julia Cisneros '15, a postdoctoral researcher in the Department of Geology and Geophysics at Texas A&M University, co-authored the piece. 
"An actionable anti-racism plan for geoscience organizations" presents a twenty-point anti-racism plan that organizations can implement to build inclusive, equitable and accessible communities, according to the authors.
Dr. Hendratta N. Ali, associate professor of geosciences at Fort Hays State University, served as lead author of the paper, and Cisneros credited Ali's leadership for helping develop the actionable plan.
"While many people understand and acknowledge that racism exists within society, it can be more difficult to see the racism that is manifesting within spaces held dear," the authors wrote. "Yet, geoscientists cannot continue to be complicit in racism, discrimination, and inaction."
"In the summer of 2020, after recognizing the significant harm against Black lives, we all came together to stand by Dr. Hendratta Ali and demand action be taken within our organizations to fight racism," Cisneros said. "We wrote the 'Call for a Robust Anti-Racism Plan for The Geosciences' together in an online document, and watching our cursors buzzing around the screen was one of the most fulfilling collaborative moments I've ever experienced. This paper is a natural continuation of that plan, and it urges our community to re-evaluate what really has been accomplished over the past year in terms of anti-racism, and whether those actions amount to long-term change."
Their recommendations have motivated many antiracism initiatives in departments and institutions across the country, she said.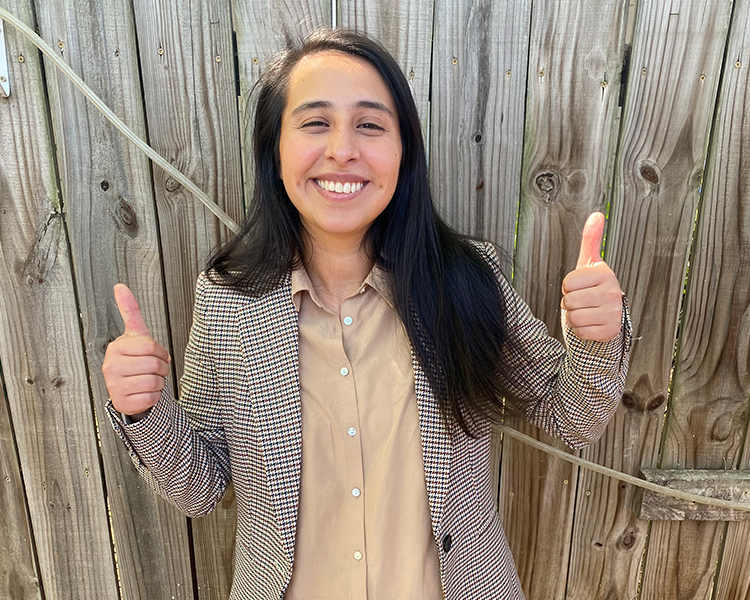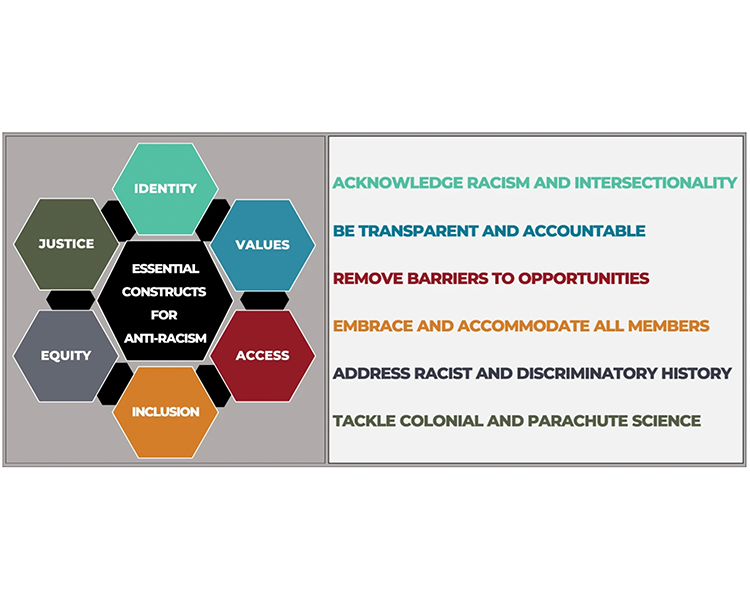 "The next few years will be crucial in revealing how the geoscience community and other STEM disciplines tackle the presence of racism and discrimination in their communities," the authors wrote. "This plan is a practical roadmap."
Cisneros recently returned to Aggieland as a postdoctoral scholar. She earned a bachelor's degree in geology from Texas A&M in 2015, and then completed her Ph.D. in geology from the University of Illinois Urbana-Champaign in March.
"So far, I'm proud to see so many scholars appreciating the work and saying they will use it in their organizations," she said. "I think the team did an amazing job in setting out a clear roadmap, and I hope that we can create long-term action that systematically chips away at the structural racism that currently defines and determines who is a part of and thrives within the geoscience community. In addition, a good number of authors, including myself, are early career researchers and I hope other geoscientists are as excited as I am about the Next Generation of Geoscience Leaders — a term coined by Dr.s Raquel Bryant and Benjamin Keisling."
In 2019, Cisneros ran a geosciences camp for girls in Illinois to foster interest and knowledge in the geosciences for girls from underrepresented backgrounds. In 2020, she co-developed the Diversity, Equity, and Inclusion Literature Database, an extensive resource specifically for the geosciences field. Later that year, she was invited to present her work on the geosciences camp and be a panelist in the GSA 2020 Pardee Symposium, "The Next Generation of Geoscience Leaders: Strategies for Excellence in Diversity and Inclusion." 
Today her postdoctoral research is focused on morphodynamics of sand dunes in deserts and rivers and is funded by a National Science Foundation (NSF) Division of Earth Sciences Postdoctoral Fellowship. She will be jointly working with researchers at Texas A&M, the University of Texas, and Texas Tech University.
By Leslie Lee