Non-Traditional Path Brings Geography Ph.D. Student Manuel Salgado To Snow Research
Meet Manuel Salgado, a Ph.D. student in geography.
Apr 9, 2021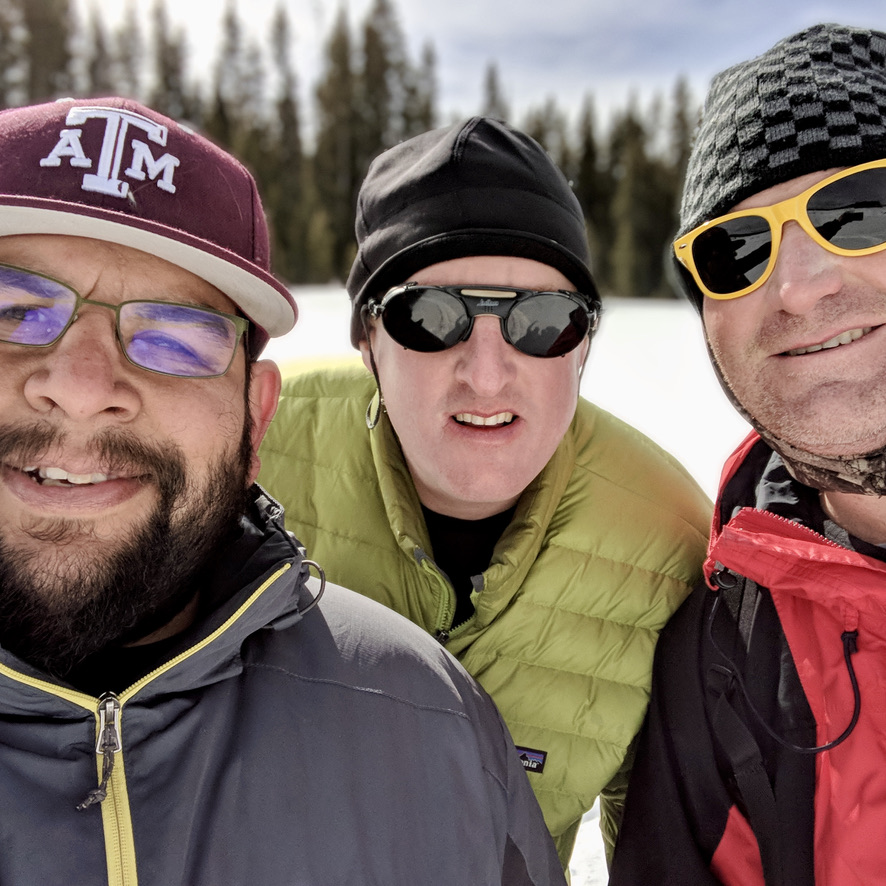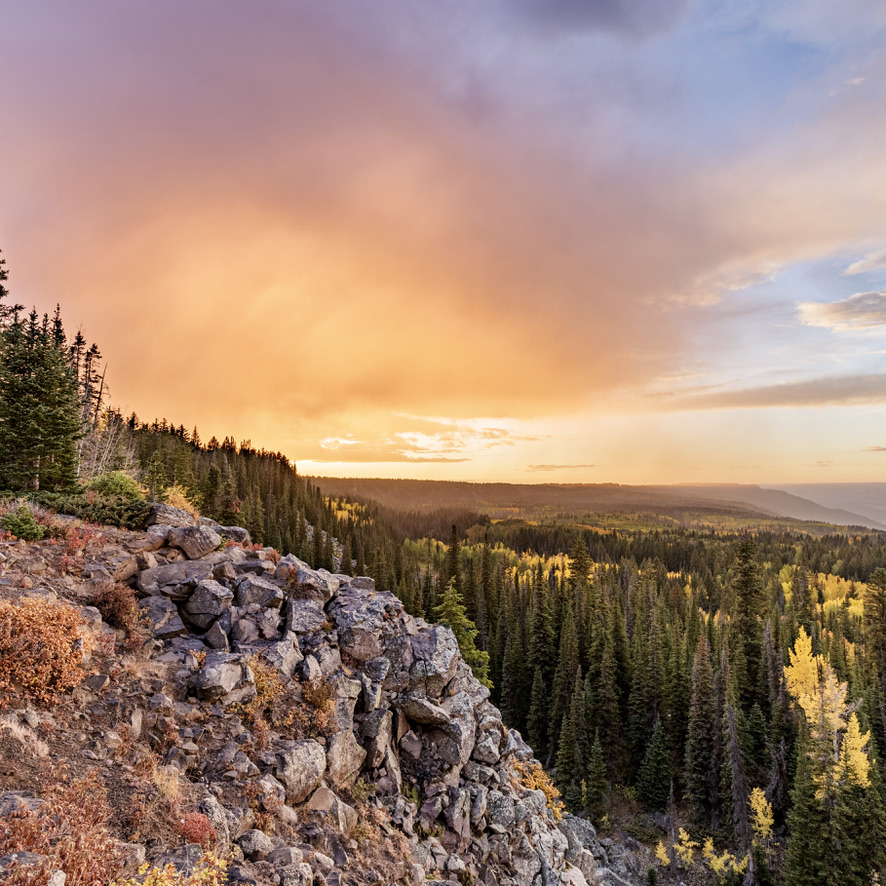 Manuel Salgado, a Ph.D. student working with Dr. Andrew Klein in the Department of Geography at Texas A&M University, has led a non-traditional journey to higher-education. Today he's an experienced field researcher and teaching assistant, and reflects on some of the challenges he's faced in his career.
Early Passion For Science
Salgado's passion for science was instilled at a very early age, and his fascination with understanding how the world worked is what led him to pursing research and higher education.
"I was always pretty curious at an early age, and have wanted to be a scientist for as long as I can remember," Salgado said. "The idea of being able to figure out how the world works is extremely appealing to me."
"When I was an undergrad at the University of New Mexico (UNM), I was fortunate that I had many professors who enabled my participation in their various research projects, which helped me experience research firsthand," he said. "I was pretty much hooked from then on."
Journey To Academia
Salgado experienced quite a few challenges prior to joining Texas A&M geography.
"I'm very much a non-traditional student; I'm pretty sure I'm the department's oldest current graduate student at 41," Salgado said. "I didn't get a degree straight out of high school and instead tried out various jobs for about a decade."
"At the age of 28, I went back to school at San Antonio College, and then two years later I transferred to the University of New Mexico" he said. "After undergrad, I worked at a consulting firm in New Mexico for a year before starting grad school here at A&M."
Challenges While Pursuing Higher Education
Salgado revealed his pathway to college was paved with many struggles.
"My first attempt at college when I was 18 consisted of a semester at a community college where I did extremely poorly," Salgado said. "When I went back to school at 28, I did extremely well, and I pretty much sailed through undergrad. But grad school has been tough!"
"I struggled with qualifying exams when I first arrived here," Salgado said. "After a change in departments and advisors, I found a better fit with my current advisor, Andrew Klein, and he helped me get over that hurdle and I successfully completed my qualifying exams."
In addition to those challenges, Salgado discussed how other significant events affected his progress in research.
"On top of that, being that my research requires field measurements, we've had to overcome a ton of obstacles in the field from incorrect GPS measurements, out of season weather events, a government shutdown that led to a canceled field campaign, and doing field work during the COVID pandemic," Salgado said.
Mapping Snow In Mountain Environments
Salgado's undergraduate senior thesis led him to choosing Dr. Klein as an advisor.
"While I was at UNM, I completed a senior thesis into how climate change was impacting snowpack and the streamflow that resulted from that snowpack melting," Salgado said. "Dr. Klein's work with snow made him an excellent fit for me, if I wanted to pursue that further once I transferred into the Department of Geography. I had also spoken to a few of his former students who mentioned he was a great advisor who always looked out for his students, so that made him an obvious choice.".
Salgado's research focuses on assessing different aspects of snow distribution in mountainous regions using Unmanned Aerial Vehicles (UAVs) and 3D model visualizations.
"My research involves the use of UAVs in order to map snow in mountain environments and produce 3D models of the snow surface through a method known as Structure From Motion (SfM)," Salgado explained. "SfM involves the capturing of multiple images of an area from different angles, then reconstructing the location of features located within those images in three dimensional space."
"Essentially, we fly drones over an area of snow, and take hundreds of pictures," he said. "We use a GPS system to capture centimeter-level accurate locations of targets we place in our field area, and then we bring all that data back and use software to combine it and produce the 3D model."
"By comparing models at different times, we can see how the snow surface changes and by comparing the snow surface elevations to those of the same area with no snow we can calculate snow depth."
Gaining Experience From NASA Field Campaign
Salgado had the opportunity to participate in a NASA field campaign during his first year as a Ph.D. student, which taught him the optimal direction of moving forward in his research.
"My first year with Dr. Klein, we participated in a NASA field campaign called SnowEX," Salgado said. "My job during SnowEX was to use terrestrial LiDAR (TLS) to scan study plots of snow. TLS scans produce 3D models of the snow surface."
"These are usually highly accurate models," he added. "However, working with a large TLS system in the snow is cumbersome and time consuming. UAVs, on the other hand, don't require you to move a heavy laser system through the snow over the course of a day, but rather just require a short 20-minute flight to produce a very similar model."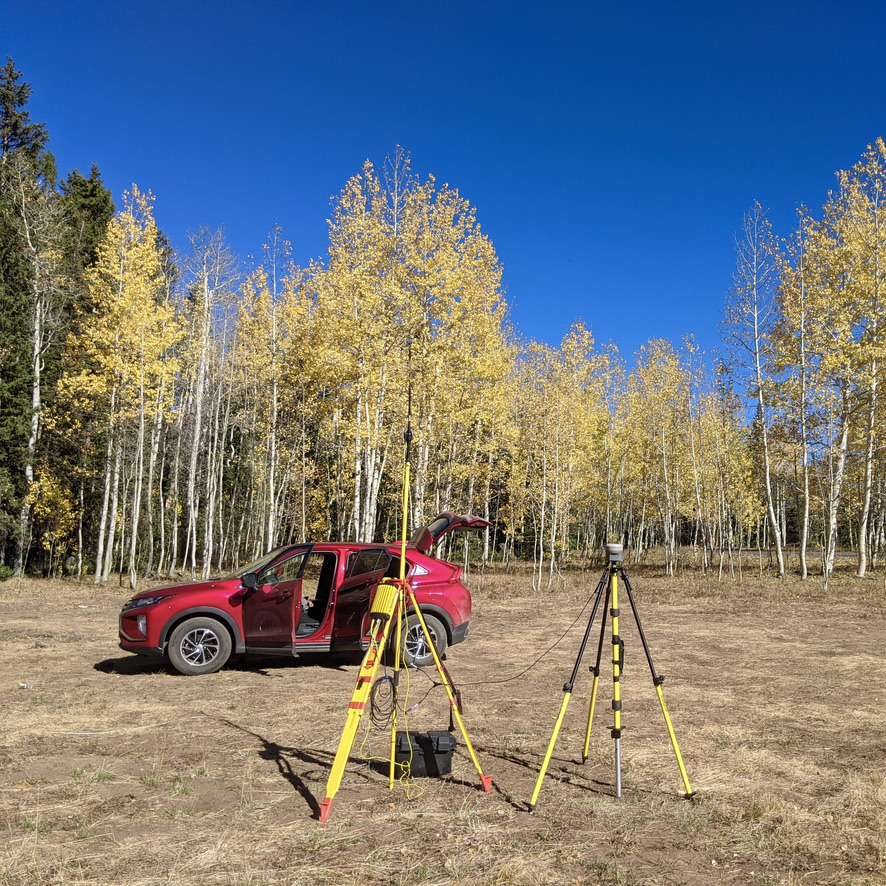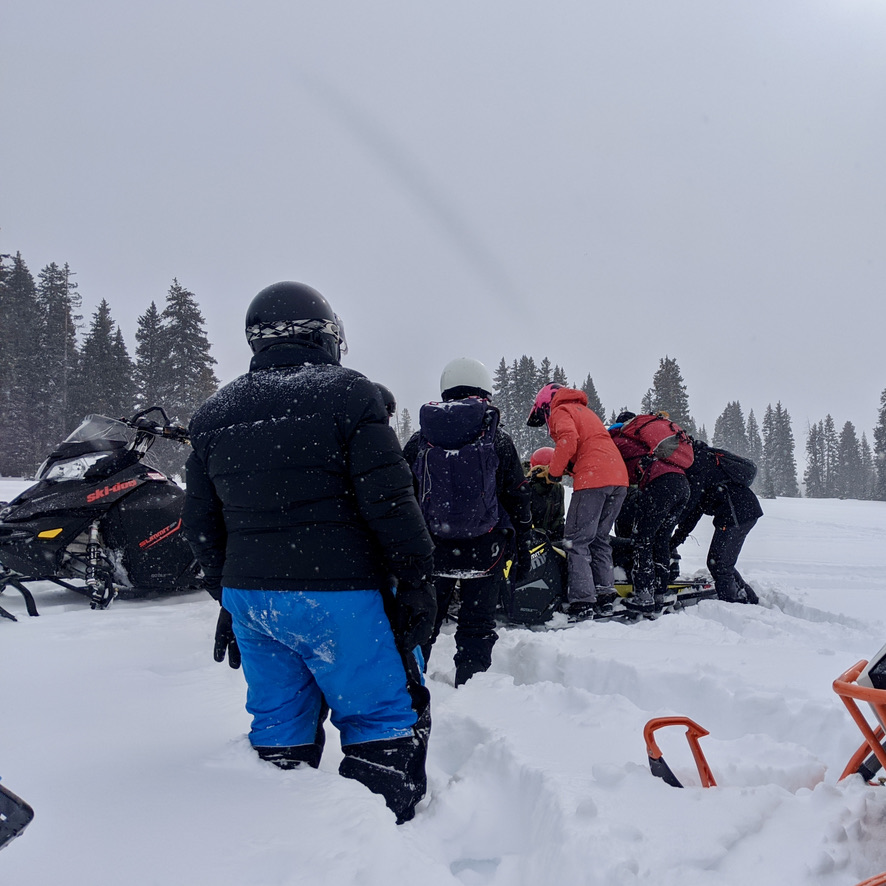 Snow Science
Salgado's research focus is on accurately assessing snow distribution and snow depth in Grand Mesa, Colorado, while comparing results quality between airborne and terrestrial LiDAR systems.
"With my research, I am looking to find out how accurately we can measure snow properties such as depth and how these measurements compare with airborne and terrestrial LiDAR systems," Salgado said. "I would also like to quantify the variability and accuracy of models produced via UAV SfM over snow. Finally, we want to demonstrate that UAV SfM works in challenging environments for other snow remote sensing locations such as alpine forests."
The field work Salgado takes part in is drastically different between summer and winter months.
"The two environments couldn't be more different," he said. "Our snow-free flights in late summer / early fall are a lot of fun. Colorado is absolutely gorgeous at that time of the year, as the Aspen leaves are changing, and the weather is usually magnificent."
"It's an absolute privilege to be able to work in such a beautiful environment, and it really hammers home how vital it is that we protect some of these places," he emphasized.
Winter field work is a little more challenging, and it can be difficult to move around in the mountainous environment when it is covered with deep snow.
"Work in the winter is also quite beautiful, but it's also way more challenging," he said. "I am a large man, and as such I sink farther into the snow than some of my lighter colleagues!"
"There have been times when I am sinking into snow up to my hips and moving around in that is quite difficult," he added. "Snow shoes help you stay on top of the snow surface, but walking around with them also presents its troubles."
"The number of times I have tripped with snow shoes on is quite high," Salgado said. "Thankfully, I've always had helpful and more experienced snow scientists around to help me out, and I've gotten much better at getting around than when I first started.  It can still be a challenge, however."
Significant Research
Salgado shared that the purpose of his research is to develop an efficient methodology that properly accounts for the complexities in snow research.
"While I wouldn't say that my research contains the keys to solving global warming or even snow remote sensing problems (on its own anyway), I wouldn't do it if I didn't think it mattered," Salgado said.
"Snow remote sensing is an incredibly complicated field that faces a lot of obstacles to producing accurate global datasets that account for the amount of water stored in snow. UAV SfM definitely won't solve that, but what it can do is provide us with a method of acquiring information on snow characteristics and dynamics on a small scale."
"A better understanding of how the snow behaves on small scales furthers our understanding and can help produce better models of snow at larger scales," he said.
Utilizing UAVs also proves to be a more affordable method to study something that is constantly changing.
"UAV SfM is a fairly inexpensive method that may open avenues to citizen science," Salgado shared. "There are currently many efforts to collect snow observations from the general public. The great explosion in the number of UAVs in use by the general public, and the fact that my models are produced with these same small commercially available drones means that anyone who has a small UAV they bought on Amazon can produce these models."
"I think there's a role for the general public to add to snow science through the widespread production of SfM models," he said.
Moving Forward
Salgado is interesting in exploring the policy side of science, and potentially continuing his current research and projects in other research institutes.
"I'm a bit open on this right now," he said. "I would love to continue to build upon my projects here, once I graduate, through a government research position or possibly a faculty position at a research university."
He is planning to graduate in the spring semester of 2022.
"However, I am also quite interested in the policy side of science," Salgado said. "We are at the point where we need to start not only acting to prevent climate change, but also enacting policy to counteract its effects that are already occurring."
"I would love to find a position where I could advise policy makers and help craft environmental policy," he said.
By Mariam Moeen '19