Remembering Curtis Samford '83
"My heart is with the Samford family," said Geosciences Dean Dr. Debbie Thomas.
Feb 25, 2021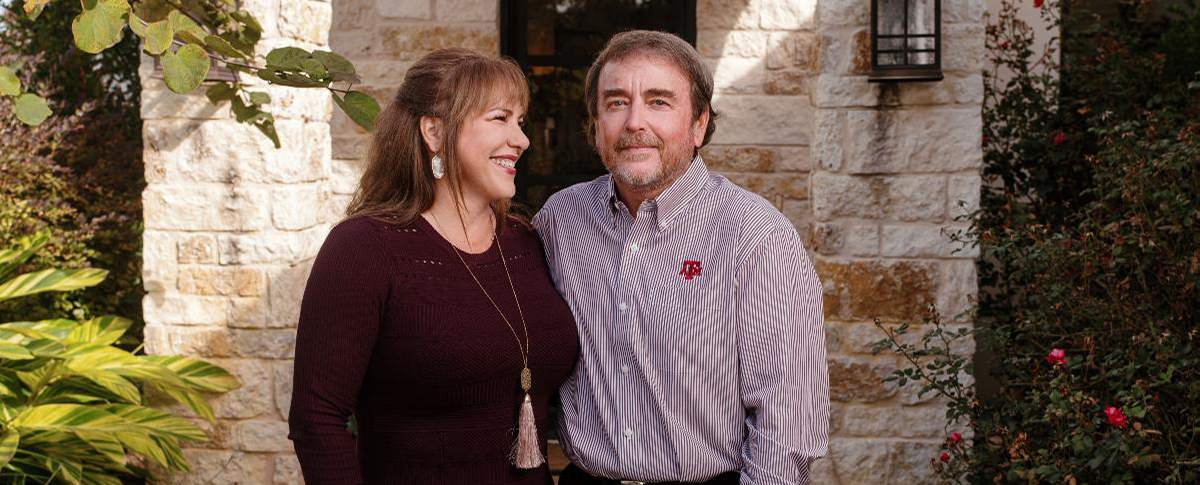 Curtis Samford '83, a member of the Texas A&M Geosciences Advisory Council and longtime supporter of Texas A&M University, died Feb. 14.
"It is just impossible to find the words to express my sorrow for the loss of our dear friend, and my heart is with the Samford family," said Dean of the College of Geosciences Dr. Debbie Thomas. "Curtis was an inspiring human being, and I forever will be grateful for his friendship and guidance." 
Samford earned his bachelor's degree in geophysics from Texas A&M in 1984. He went on to work for several oil and gas companies, including Betz, Shell Oil, Alcoa, PCC, and served as the President and Chief Executive Officer of AFGlobal since 2015.
Samford began serving on the Geosciences Dean's Advisory Council in 2017, advising the college on the changing needs of industry for well-trained geoscientists. 
In 2020, he and his wife Traci established the Traci '11 and Curtis Samford '83 Geosciences Career Center, which will be a newly renovated physical space in the Eller O&M Building and will serve as a satellite of the Texas A&M Career Center. The center will help generations of geosciences students begin and succeed in rewarding careers.    
Samford is survived by his wife, Traci, and his sons, Cody and Ty.
The Samford family has asked that In lieu of flowers, donations may be sent to the Texas A&M Foundation Traci '11 and Curtis '83 Samford Geosciences Career Center to honor his memory.
By Leslie Lee '09