Texas A&M Students Produce "Our Earth Rising" Podcast In The College Of Geosciences
Gaining hands-on science communication experience, Texas A&M students led by Dr. Lindsay Sansom have released the first episode of an educational podcast this fall.
Nov 16, 2020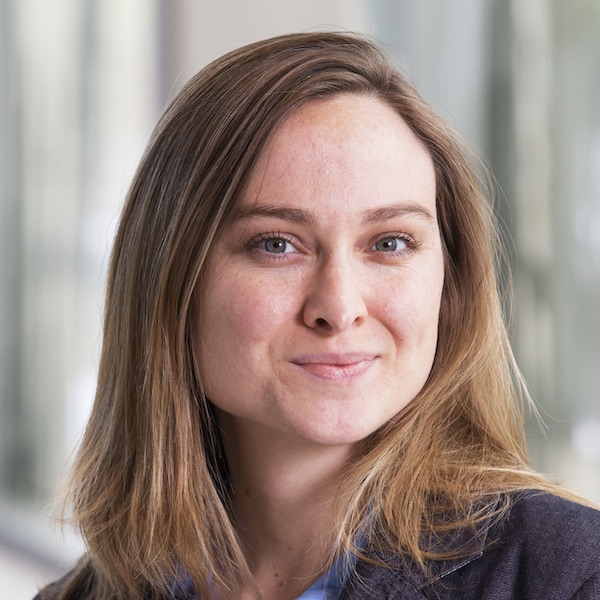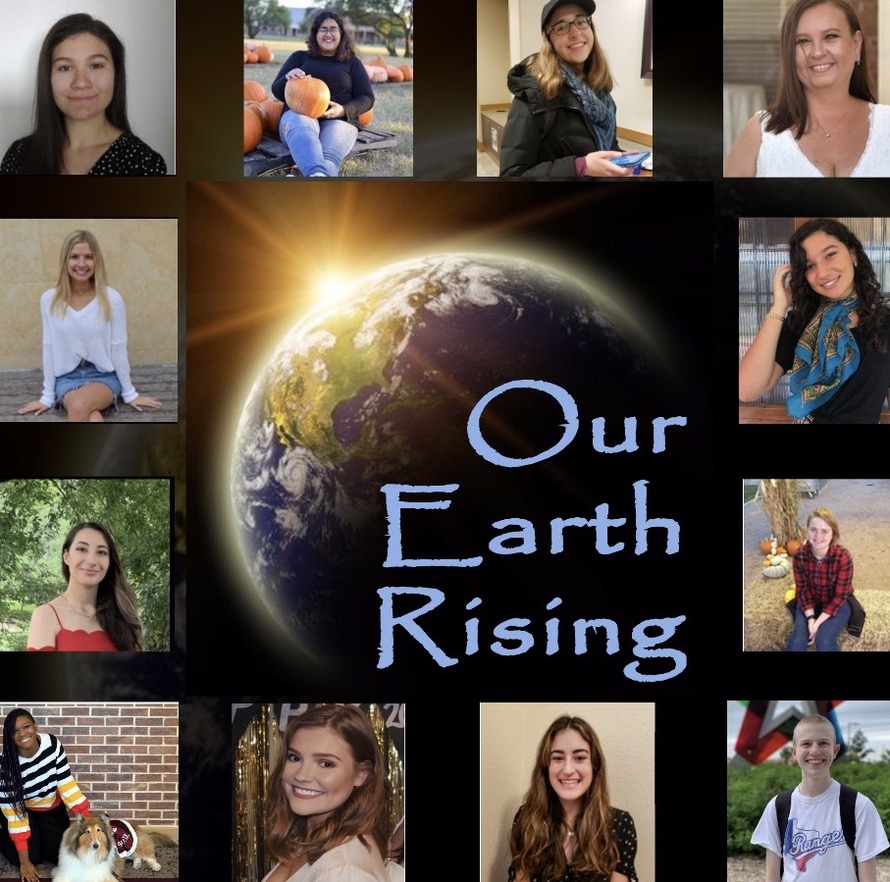 This year, Dr. Lindsay Sansom, a research assistant professor in the Department of Geography at Texas A&M University, is collaborating with a diverse group of students at Texas A&M to create a podcast that focuses on discussing environmental change at a broad scale.
This unique hands-on research experience and exercise in science communication involves a variety of undergraduate students from different majors at Texas A&M.
Sansom works with the Aggie Research Program to recruit students for this Research Experience for Undergraduates (REU).
"I recruited an amazing team of students from diverse backgrounds to help me develop the podcast," she said. "I also was fortunate to win the Center for Teaching Excellence (CTE) Presidential Transformational Teaching Grant, which I have used for purchasing podcasting equipment and supporting students."
Geography Classes Led To Podcast Project
"I teach a large enrollment course for first/ second-year undergraduates called GEOG 205: Environmental Change," she said. "In this course, I have students from every college at Texas A&M and from a wide variety of majors. The course is also a Cultural Discourse credit, which means that students learn how to discuss complicated and often controversial topics."
In the course, Sansom works to make environmental change topics relevant and relatable for students from all walks of life.
"Additionally, I wanted to challenge students to think outside of their bubble, and to practice perspective-taking from a diverse set of stakeholder perspectives. In the course, I have students get into groups and create their own podcast to practice perspective-taking."
While developing course material, Sansom had the idea to start a podcast with students from Texas A&M.
"However, as I was trying to find good examples of podcasts for students to listen to for inspiration, I realized that there was an opportunity. Texas A&M University is a Tier 1 research institution, and we have some of the best researchers right here on campus."
She set out to help students create a podcast that interviewed experts on campus, who may be able to shed light on challenging environmental change topics, from a diverse set of problem-solving perspectives in order to highlight the importance of interdisciplinary and multidisciplinary solutions.
"For instance, if the topic was on urban flooding, we interview researchers, not only from the College of Geosciences, but also from the College of Architecture, Mays Business School, and Engineering to get a more robust picture of the complexities involved in these problems," she said. "Topics range from the physical challenges of controlling flood all the way to the business components of flood insurance. This is a great way to model perspective taking on complex issues, and to make topics relevant and relatable to a broader and more diverse audience. It also has the added bonus of showcasing the talent we have here on campus!"
How Students Can Get Involved
"Students can gain research credit hours through registering for either GEOS 491 or GEOG 491, and should visit the Aggie Research Program website for additional information on how to get engaged," she added.
Sansom clarified that students taking part in this podcast aren't limited to Geography majors. In fact, the students involved are from multiple different colleges in Texas A&M.
Students currently involved in the podcast:
Bianca Zamora, Industrial and Systems Engineering, Class of 2023
Kendall Sitzmann, Environmental Geosciences, Class of 2021 
Alexia Hassan, Computer Science, Class of 2024
Alyssa McCain, Environmental Geosciences: Hydrology, Class of 2021
Kristina Samuel, Biology, Class of 2023 
Veronica Lynch-Taylor, Geography, Class of 2020
Austin Begin, Meteorology, Class of 2023
Bethany Miles, Journalism, Class of 2022
Faiza Hasan, Environmental Geosciences, Class of 2022
Laura Gunn, English, Class of 2022
Madison Saenz, Environmental Geosciences, Class of 2022
Lauryn Perez, Environmental Geosciences, Class of 2021
Kirk Niekamp, Public Heath
Sansom is currently recruiting more students to join her group in working on the podcast through the Aggie Research Program for interested undergraduates.
Duties For Involved Students
Sansom said that building a successful podcast is very intensive and requires the efforts of many individuals.
"Creating a podcast is very involved," she said. "The team has worked primarily to build a strong foundation. Students developed a communication and marketing plan, drafted planned episode lists, created logos, and put together podcast trailers."
"Due to COVID-19, students were not able to obtain any in-person interviews in the spring, but we worked diligently over the summer and fall to produce the first couple of full-length episodes," she added.
Listen to the podcast's first episode here.
You can also follow the "Our Earth Rising" podcast on social media: Twitter, Facebook, and Instagram.
Research Experience
Sansom said that this podcast will bring an invaluable experience to students and will help disseminate information regarding environmental change to a much broader audience.
"Students gain several skills through this experience," she said. "In terms of research, students are tasked with identifying topics, researching those topics thoroughly, identifying appropriate faculty or researchers on campus, drafting interview questions and obtaining interviews, as well as all of the technical editing components."
In addition to gaining research experience, students also gain technical skills, communication skills, and project management skills while working on the podcast.
"Students must learn about copyright issues with music or old audio from news clips," she added. "Students must also know enough about the topic and the research that has been completed by the faculty in order to ask intelligent questions."
"Project management is probably the most valuable skill that students gain. The whole process really is a team effort, so students are also getting an important lesson in collaboration and what it takes to work together as a strong team."
Moving Forward
The "Our Earth Rising" podcast team is recruiting several new members to join the group this spring. Students will continuously remain engaged in the podcast with various sketched-out episodes and potential podcast ideas. The team will continue to record podcast episodes and spread the word. Sansom shares that this nascent endeavor is just at the beginning. The team is looking forward to building a following, not just through the students in Dr. Sansom's courses, but also through students across campus.
"We are currently living through history," Sansom said. "College students in today's world must possess a different set of skills than in the past. It is more important than ever that students learn how to look at a problem as part of an interdisciplinary team."
Sansom emphasized that diverse perspectives and ideas need to be embraced for society to advance, and the overarching goal of her podcast is to challenge pre-existing perceptions and biases.
"We don't live in a world where everything is black and white," she added. "We live in a world that is many shades of grey. Our Earth Rising is a podcast for examining complex problems through the lens of multiple perspectives and is meant to challenge students to think outside the box to propose and discuss targeted interventions to solve global issues."
By Mariam Moeen '19