Meet Alexa Wood, New Geography Postdoctoral Research Associate
Dr. Alexa Wood is one of the first holders of the Geosciences Future Faculty (GFF) Postdoctoral Fellowship.
Nov 14, 2020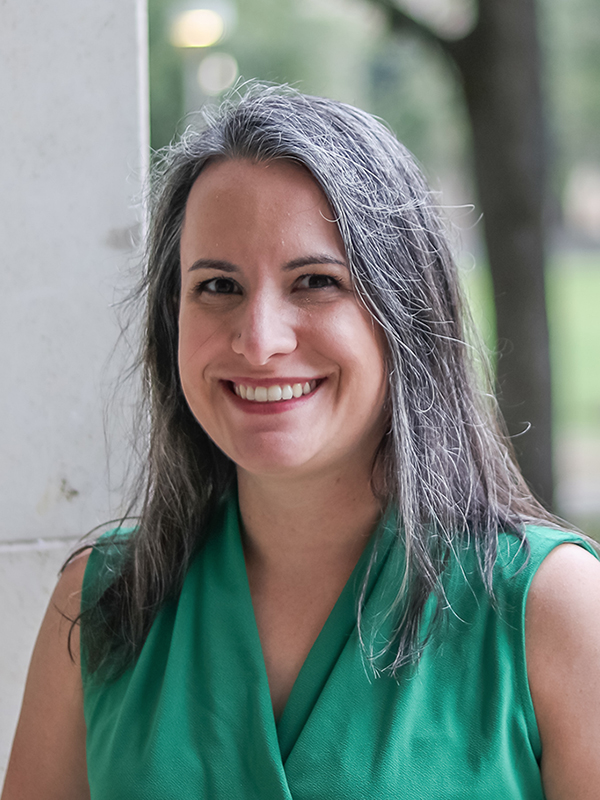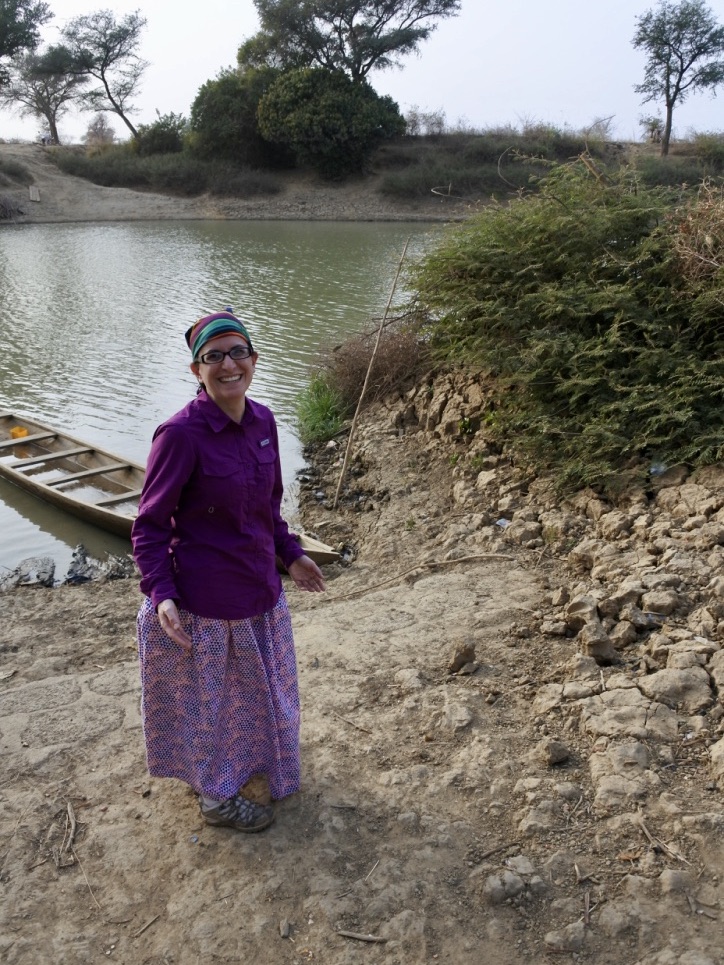 Through the recently established Geosciences Future Faculty Fellow Program, Dr. Alexa Wood is a new postdoctoral research associate in Texas A&M University's Department of Geography.
Wood has a research background in studying human dimensions of climate change, environmental feminism, environmental justice, and food systems. Working with Dr. John Casellas Connors, Wood's research will focus on exploring the systematic drivers of land loss among Black Americans.
Early Passion For Meteorology
Wood said that she developed a passion for meteorology at very young age.
"I've always been a scholarly type," Wood said. "I could trace where I am today to back when I was in preschool."
"I was always super interested in weather. I would take the weather page to my mom each day and we'd read it together, and then when I was a little older, my sister and I would fight over who got to watch the Weather Channel versus Sesame Street," Wood said. "That interest led me to pursuing meteorology as an undergrad at Florida State University."
While pursuing meteorology at Florida State, Wood simultaneously grew interested in the human aspects of her field.
"I started developing more of an interest in the human dimension side, which led me to double major in meteorology and environmental studies."
After graduating, Wood moved to North Carolina (NC) State University to pursue her master's degree in higher education administration.
"The master's was a pretty big shift," she said. "I was a resident advisor as an undergrad. I loved that so much, and wanted to explore the opportunities present with that path."
"It was the coursework for my higher-ed degree that really got me into to doing research. I had an opportunity to participate in a research project that explored pluralistic belief systems among groups of students," she added. "It was a qualitative study, and I really enjoyed it."
"Research is so much cooler when you get to do this at the graduate level rather than what I considered to be research earlier on in my academic career," she said.
Research Journey
"I ended up writing a thesis as a master's student, and I was interested in exploring how home schooled students adjusted to the college world," she said.
Wood worked full-time in residence life at University of North Carolina (UNC) at Chapel Hill, but still felt a pull towards the environmental side of things, especially looking at the human dimensions of the environment and specifically, climate change.
Once her time at UNC came to an end, she decided to go back to NC State, and pursue a degree in climate change and society, she said. This allowed her to do a brief research project exploring climate resilience amongst Native American communities throughout the United States, but with a focus on the southeast.
"That project really cemented an interest in doing work with a more social/environmental justice lens, looking at ways that we can better support the communities that have been historically marginalized and finding ways to pursue avenues for justice to repair and restore these communities and their power.
She was able to meet her dissertation advisor through that degree program, while attending environmental justice rallies.
This experience directed her interest in doing work that was oriented towards justice and equity for communities that have had their power taken from them. Wood aimed to do so with an eye towards climate change, since she views it as a major driver in more contemporary environmental problems.
Overcoming First-Generation College Student Challenges
Being a first-generation college student who was also home-schooled growing up, Wood said that it was challenging navigating through the unknown territory of higher education.
"I simply didn't have a lot of people in my life who showed me what success could look like," she said. "I really didn't have mentors growing up who had attended college."
"My parents are very supportive, but they still had limitations on how supportive they could be because they didn't have exposure to the traditional college experience."
As both an undergraduate and graduate student, learning about the nuances and norms present in higher education was difficult. However, Wood shares that completing a master's degree in higher education administration really guided her through university, both as a student and an administrator.
"Having experienced some of those challenges, which in a lot of ways felt marginalizing, have made me want to do what I can to make marginalized students and communities feel supported," she stated. "So they don't have to experience those same challenges of not belonging or simply just not understanding the culture that is present in higher education."
Becoming A Post-Doctoral Fellow At Texas A&M
Wood shared that becoming a post-doc was one of her primary goals.
"Knowing how unique my background is, I really wanted the opportunity to develop my knowledge base and craft a narrative of how all of my experiences as an academic have shaped me into the academic I am now," she said.
"Geography has always been an interest of mine," she added. "After completing three degrees from NC State, I was excited to develop new skills and gain new experiences in the Department of Geography at Texas A&M."
"The path forward in geography hosts more opportunities for me to continue building my skills as an environmental, social scientist," she said. "I'm really excited to be a part of the GFF program, and am one of the first people to experience it."
Wood is looking forward to having the opportunity to advance interdisciplinary research, build future leaders, and increase diversity within Geosciences.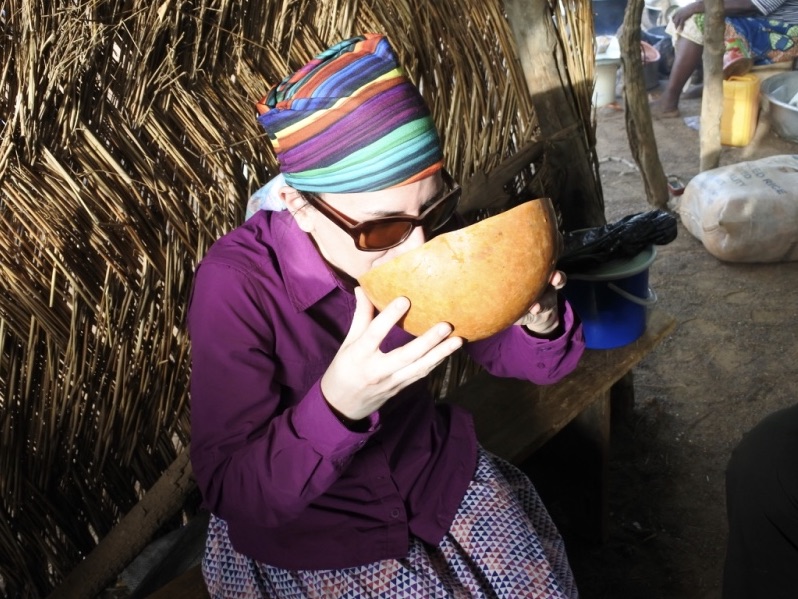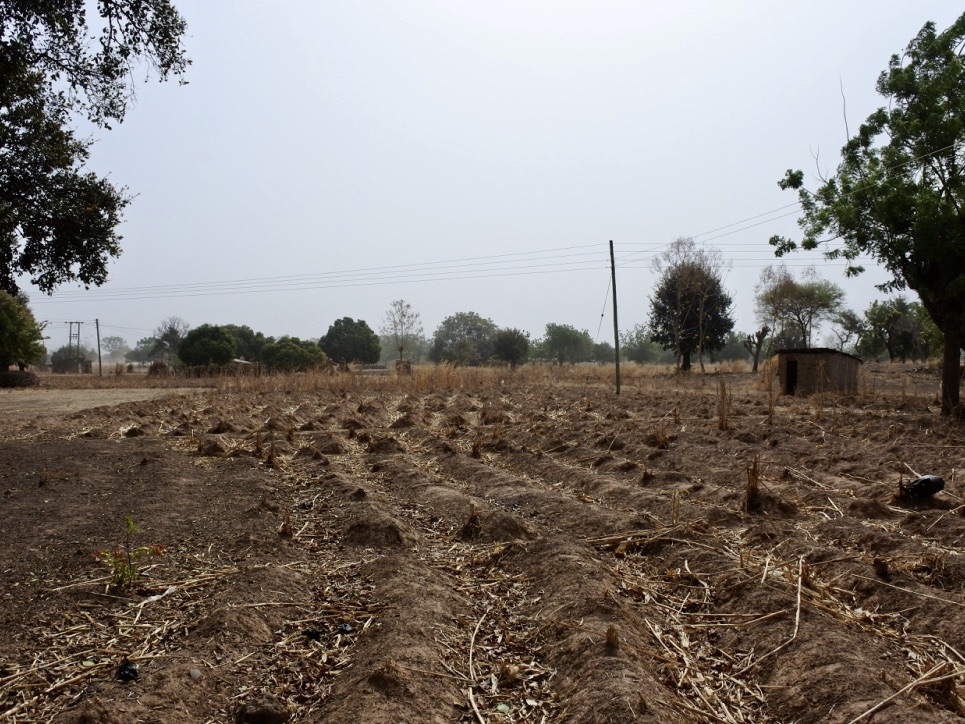 Research Scope
Wood's dissertation research focused on gender, food security and decision making and understanding how it relates to climate change in West Africa. She focused on subsistence farmers in Ghana and Mali, and studied how gender and age influences decision-making. She discovered that women, especially younger women, are at a disadvantage when it comes to decision making due to the male dominant communities. The social structure inhibits women from adapting to climate change on their own their own terms.
After beginning her post-doc research in the Department of Geography, Wood expects to shift her research focus to something broader than what she was involved in before.
"After working with a non-profit in South Carolina, I'm developing a domestic research agenda which specifically focuses on processes that lead to dispossession of land among Black land owners," she said. "I want to explore the systemic drivers that are causing black families to lose their land at higher rates than other families, and discover if there is a climate change component to that as well."
"My supervisor, Dr. John Casellas Connors, and I are working to develop collaborations with faculty with a similar research focus," she said. "By creating interdisciplinary opportunities, we hope to explore my research question and find ways to support scholarship that is already well established here at Texas A&M."
Moving Forward
"My hope is to become a faculty member. I really hope to be a positive and productive member of a faculty," she said. "I really enjoy being able to develop partnerships and collaborate. It is more difficult to connect with people nowadays because of COVID-19, and it's challenging to do so through zoom."
Wood aims to take all that she has learned in her life, and do what she can to improve the lives of those that have been marginalized, not only inside academia, but outside of it as well.
"I like to think about ways I can support students development especially students who are underrepresented in environmental social sciences. What are ways that I can help boost engagement among groups of students who might not look at environmental fields as their top pick. I'd like to find ways to address some of the systemic inequalities both inside and outside of the academy."
By Mariam Moeen '19