David Cairns Named AAAS Fellow
The honor recognizes distinguished leaders in science for their extraordinary achievements.
Nov 24, 2020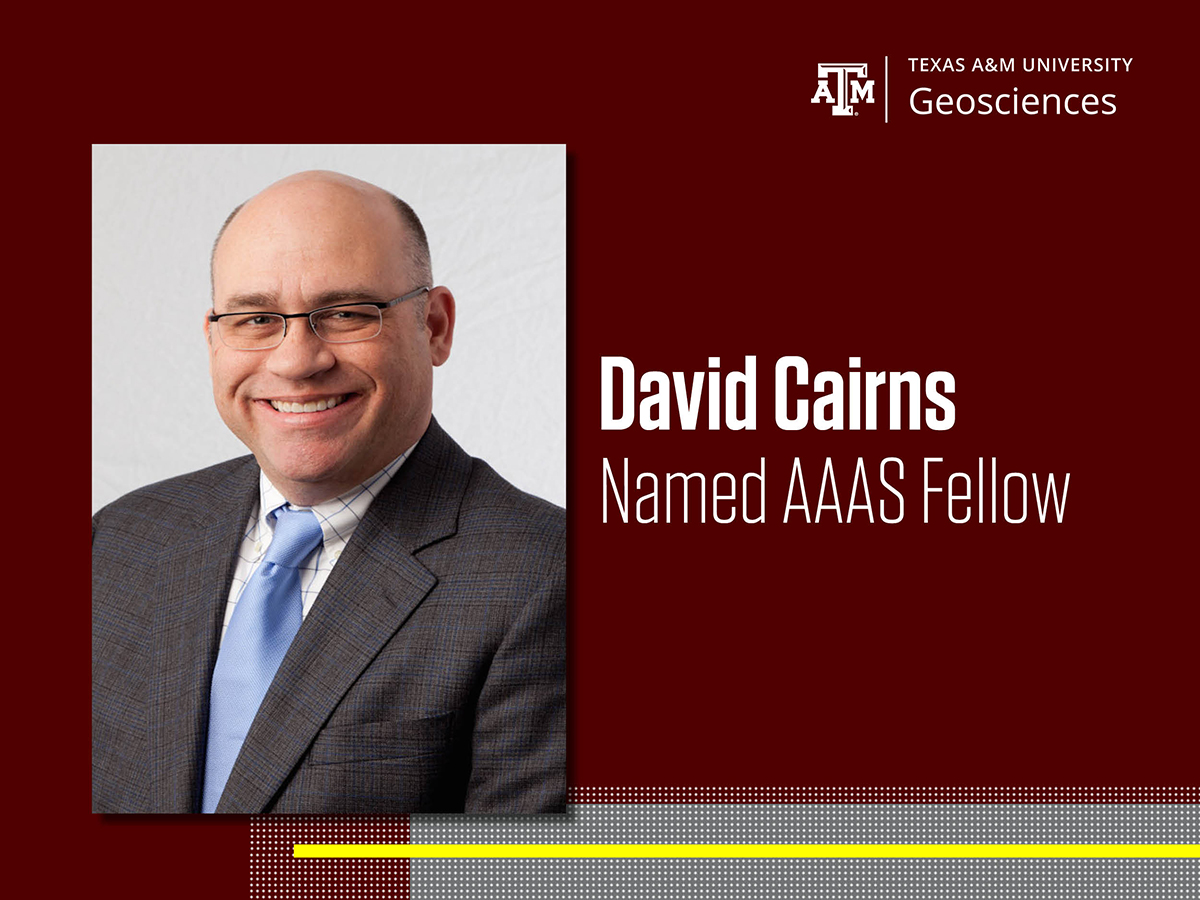 Dr. David Cairns, professor and department head in the Department of Geography at Texas A&M University, has been named a Fellow of the American Association for the Advancement of Science (AAAS). Election as a AAAS Fellow is an honor bestowed upon AAAS members by their peers.
As part of the Geology and Geography AAAS section, Cairns was elected as an AAAS Fellow for distinguished contributions to the understanding of tree-line dynamics and cold-climate ecotones, along with fostering interdisciplinary Arctic science and academic administration. 
"I am so deeply proud and thrilled that Dr. Cairns' excellence and contributions have earned such a prestigious honor," said Dr. Debbie Thomas, dean of the College of Geosciences at Texas A&M. "But this honor is even more special because Dr. Cairns has achieved and sustained a world-class level of scientific impact while also serving the Department of Geography, the College of Geosciences, and Texas A&M selflessly and impactfully as an administrative leader. We should all be grateful for Dr. Cairns' efforts and inspired by his example." 
This year 489 members have been awarded this honor by AAAS because of their scientifically or socially distinguished efforts to advance science or its applications. A virtual Fellows Forum – an induction ceremony for the new Fellows – will be held Feb. 13, 2021.
The tradition of AAAS Fellows began in 1874, and today AAAS Fellows are a distinguished cadre of scientists, engineers and innovators who have been recognized for their achievements across disciplines, from research, teaching, and technology, to administration in academia, industry and government, to excellence in communicating and interpreting science to the public.
AAAS is the world's largest general scientific society and publisher of the journal Science, as well as Science Translational Medicine; Science Signaling; a digital, open-access journal, Science Advances; Science Immunology; and Science Robotics. AAAS was founded in 1848 and includes more than 250 affiliated societies and academies of science, serving 10 million individuals. The nonprofit AAAS is open to all and fulfills its mission to "advance science and serve society" through initiatives in science policy, international programs, science education, public engagement, and more. 
By Leslie Lee '09