Colonel David Bacot '90 Named Geosciences Senior Director Of Development
Bacot served a distinguished career in the U.S. Air Force.
Nov 24, 2020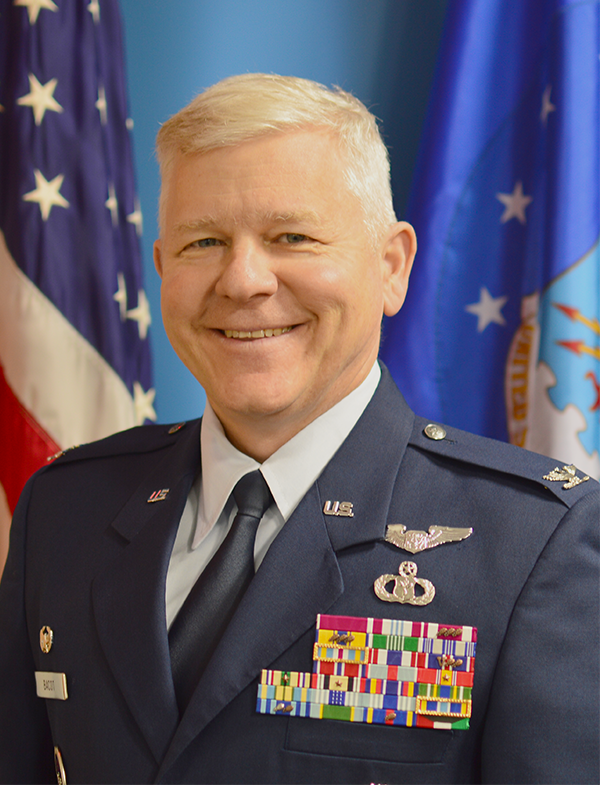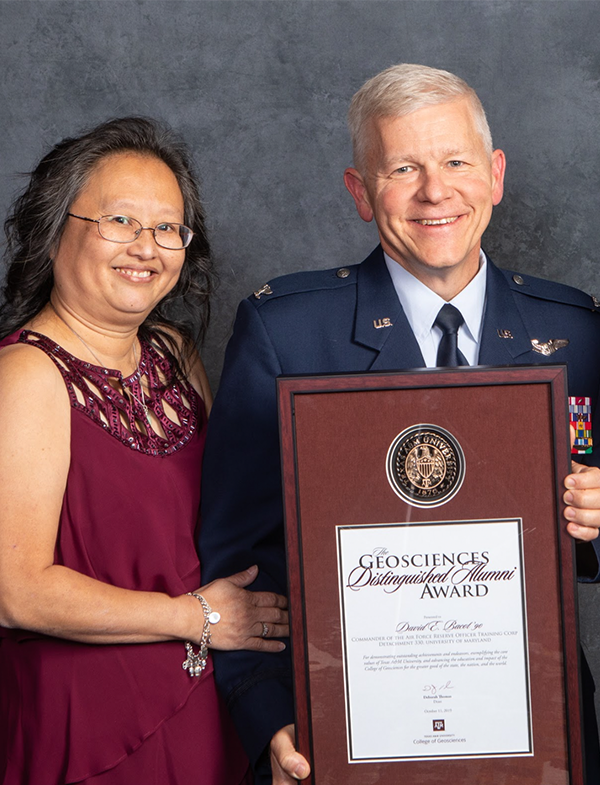 Colonel David Bacot '90 has been named the senior director of development for the College of Geosciences at Texas A&M University, effective Dec. 1.
Col. Bacot will lead giving and development efforts for the college and departments, and serve as an ambassador of the Texas A&M Foundation and Texas A&M University to our donors and former students, to further the mission of the college.
"We are absolutely thrilled to welcome Col. Bacot back to Aggieland and to the College of Geosciences," said Dean of the College of Geosciences Dr. Debbie Thomas. "David brings such an exceptional breadth and depth of skills and knowledge to the role, and of course, his service to our nation is beyond inspiring."
Col. Bacot enlisted in the U.S. Air Force in 1984, graduated from the Air Force ROTC program at Texas A&M University in 1990, and earned his B.S. in meteorology from Texas A&M in 1990. He went on to serve a distinguished career in the Air Force, serving as a command meteorologist with diverse assignments supporting defense strategic space policy, fighter and bomber operations, tactical and operational command and control centers, U.S. Army aviation and maneuver, and global weather operations.
In 1999 he earned a master's in meteorology from the Air Force Institute of Technology. He most recently served as chair of the Department of Aerospace Studies, directing and administering an officer training program to provide the United States Air Force with high-quality officers and leaders of character.
"He is going to be a phenomenal ambassador for our programs to our former students and stakeholders, and he is going to be a phenomenal resource for our current and future students," Thomas said. "It is going to be such a privilege to work with and learn from one of our truly distinguished former students."
By Leslie Lee '09