A Letter From Dean Debbie Thomas
"Sustainability requires a society that trusts science and embraces the talent of each and every member of our society," writes Dr. Debbie Thomas.
Aug 26, 2020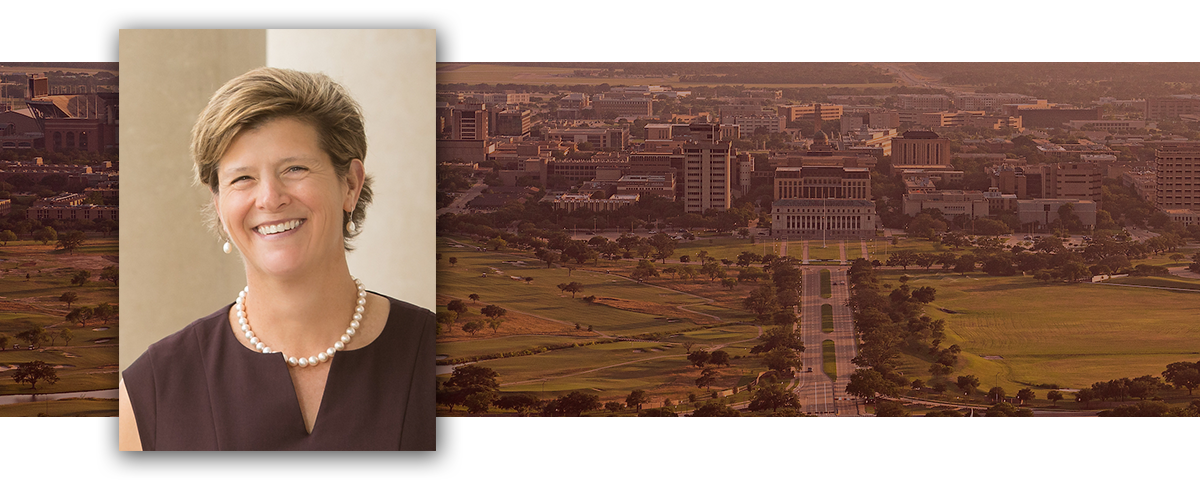 Dear Aggie Geosciences Family,
Like you, I have been reflecting deeply on the heartbreaking challenges and tragedies of 2020, and how to channel grief and anger into action. Action that leverages the role of geoscientists in shaping a sustainable future. Sustainability, in the most holistic sense, is the ability to ensure peace and wellbeing for all of the planet's inhabitants, now and forever. This year has brought to a head two of the most critical battles confronting true sustainability — the fight for racial justice and the fight for science-based decision making. Aggie Geoscientists must step forward and lead these fights. After all, sustainability is selfless service.
Conquering racial injustice and the movement to discredit science requires our humanity and our unfailing commitment to equity. Our commitment to each other. Racial justice requires environmental justice. Racial justice requires pathways into and through higher education that are free from barriers for those from minoritized groups. Geoscientists must lead in ensuring equitable and affordable access to STEM education that provides the opportunity to kindle passion and achieve goals. We must lead in empowering everyone to know that our disciplines lead to the very career paths required for sustainability.
We are taking action, and the College of Geosciences is heading to the frontlines in the fight to dismantle racism from our disciplines and from higher education. We have spent the summer working with all stakeholders — current students, former students, staff and faculty — to craft a plan for eliminating barriers to the success of minoritized groups and building structures in their place to create a college that attracts talent from all populations and deploys their talents in rewarding careers. We formally will launch this plan and the new website in September. Grief and anger will lead to hope and positive, sustainable change, but never complacency. 
The vision and support of our former students is paramount to these efforts, and we are so deeply grateful for your investment in our efforts to develop the next geoscience leaders. The scholarships you endow, the internships and workshops you provide, your guidance on career panels and as mentors, the out-of-the classroom experiences that you make possible, the learning spaces that you have transformed all are mission-critical to our ability to deliver on the promise of higher education. Thank you.
I invite you to read about the latest transformational gift from two truly devoted Aggies. Traci and Curtis, I simply lack the words to thank you for making possible our new partnership with the Texas A&M University Career Center. The Traci '11 and Curtis Samford '83 Geosciences Career Center delivers on the promise that our disciplines lead to the most rewarding and critical career paths. 
To all of our dear Aggies — former, current and future — please draw from your courage, strength and discipline to lead by example. Stay safe by following the best practices, and empower those around you to protect themselves and others. Your knowledge and skills as geoscientists are critical to the current and future challenges facing society. You are the foundation of sustainability, and sustainability requires a society that trusts science and embraces the talent of each and every member of our society. Lead us there, Aggie Geoscientists.
Dr. Debbie Thomas, Dean of the College of Geosciences