Anne Raymond Named Geological Society of America Fellow
Dr. Anne Raymond has been named a Geological Society of America Fellow.
Aug 7, 2020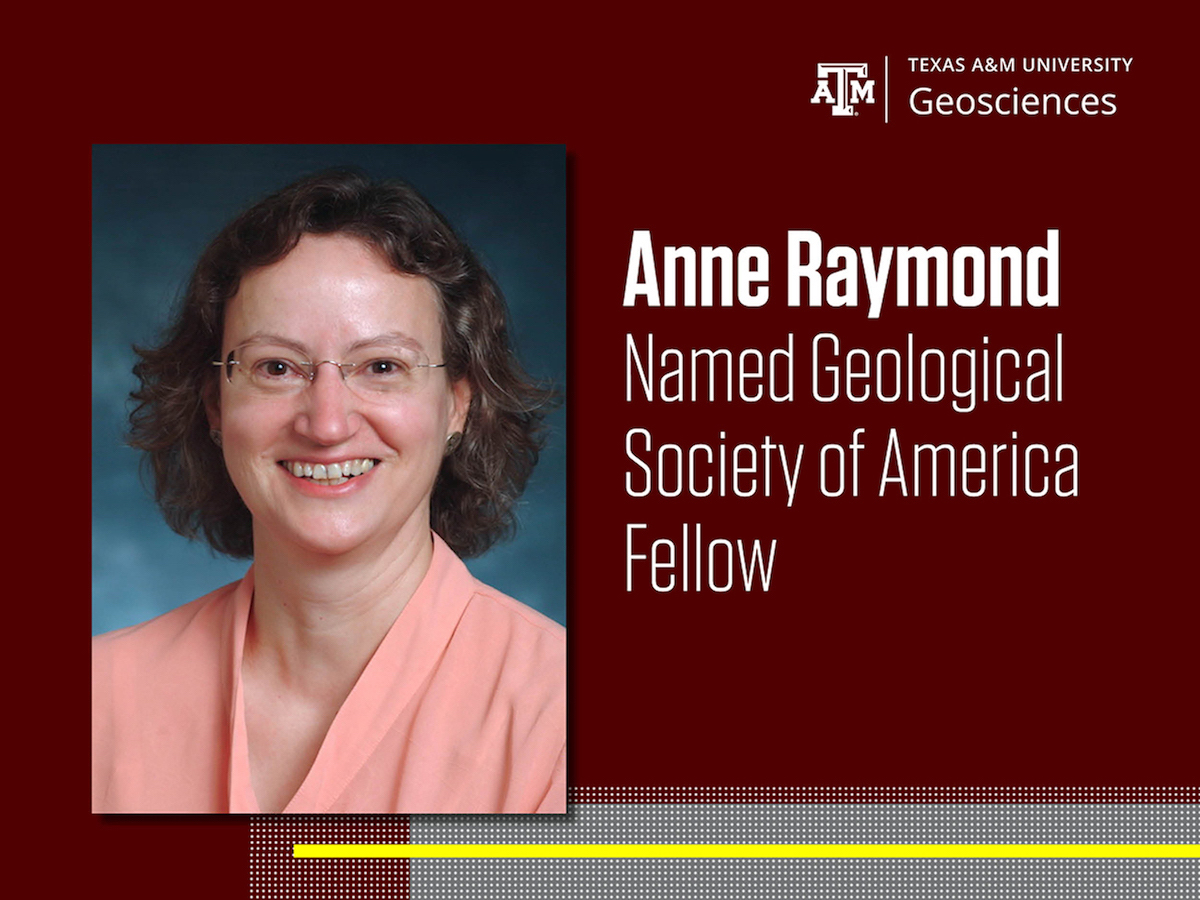 Dr. Anne Raymond, professor in the Department of Geology and Geophysics at Texas A&M has been named a Geological Society of America (GSA) Fellow. 
"Anne Raymond exemplifies the balance between service to students, university, and professional societies; and in refereed publications," said Raymond's nominator, James Clyde Hower, University of Kentucky.
"She brings out the best in her colleagues, not just in research contributions, but also in her critical questions and comments, focusing their attention on critical, but otherwise overlooked aspects of the problem."
The GSA Fellowship is an honor bestowed on the best of the geology profession by election during the spring GSA Council meeting. GSA members are nominated by existing GSA Fellows in recognition of a sustained record of distinguished contributions to the geosciences and the Geological Society of America through such avenues as publications, applied research, teaching, administration of geological programs, contributing to the public awareness of geology, leadership of professional organizations, and taking on editorial, bibliographic, and library responsibilities.
"One of the most inspiring aspects of the GSA Fellow honor is that it recognizes the true depth of one's impact on the discipline, and Dr. Raymond's impact is beyond measure," said Dean of the College of Geosciences Dr. Debbie Thomas.  
By Ali Snell