Geography's George Allen To Lead New X-Grant Project
Texas A&M's X-Grant program funds interdisciplinary research.
Jul 13, 2020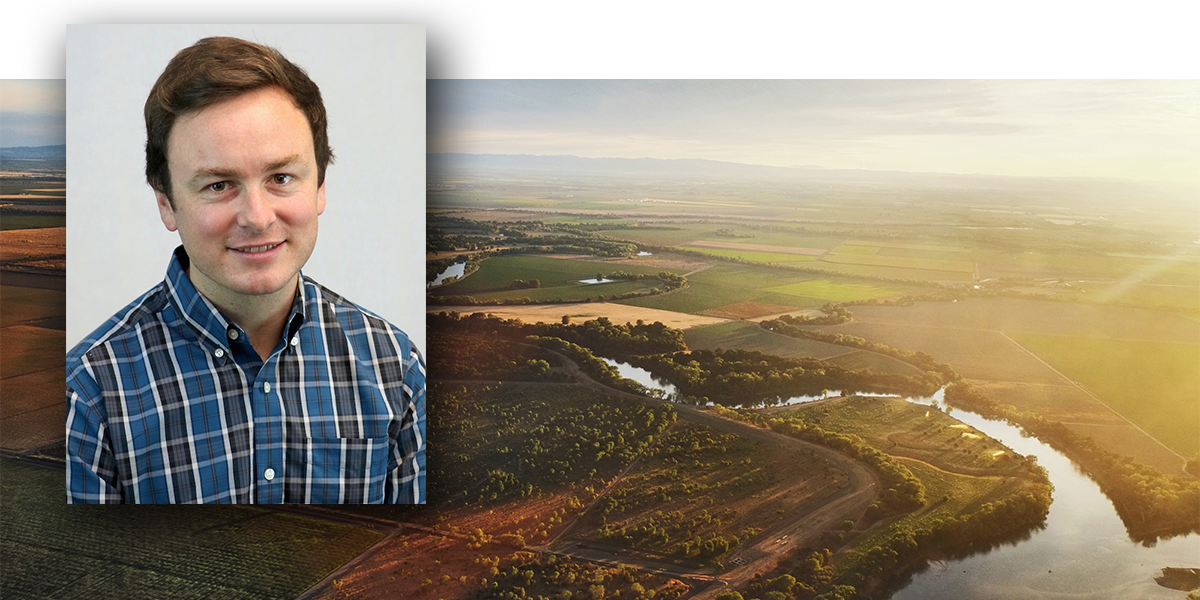 Texas A&M University recently announced that eight interdisciplinary research projects will share $7 million in funding from Round 3 of its X-Grants program, an initiative of the 10-year, $100 million President's Excellence Fund.
Dr. George Allen, assistant professor in the Department of Geography at Texas A&M, will lead one of the funded projects. Titled "Developing a SmallSat Mission to Track Global Movement of Water, Carbon, and Sediment Across Landscapes," the study will focus on cotemporal satellite observations of changing water quality and water quantity.
"New satellite technology is allowing us to track the flow of water in rivers and lakes like never before," Allen said. "We will be designing a satellite mission, to be submitted to NASA, that leverages this new technology to track the movement of important biogeochemical materials in Earth's rivers and lakes."
"This information is valuable for managing Earth's surface water and ecosystem resources and understanding how the water, carbon, and sediment cycles are responding to changes in climate and land use."
Allen will lead the project, along with collaborators Dr. Huilin Gao, associate professor of civil engineering, Dr. Daniel Selva Valero, assistant professor of aerospace engineering, and Dr. Helen L. Reed, Regents Professor of aerospace engineering.
The Round 3 funded projects include 80 faculty members and other researchers from eight colleges, the Texas A&M Health Science Center, and the Qatar and Galveston campuses.
"These interdisciplinary projects have the potential for significant advances in areas such as cancer and COVID-19 therapies, natural disaster response and mitigation, novel space management, mental health, migration behaviors, water quality and improvements to the efficiency of current technologies," said Vice President for Research Dr. Mark A. Barteau.
There were 142 one-page proposals submitted to the program, 43 of which were chosen for preliminary proposals. Twenty-two were selected to submit final proposals. After oral presentations and reviews by three reviewers each, a panel met and chose the eight proposals for funding.