Geology and Geophysics Honors Graduate Students With Awards
During its May 2020 online Graduation Celebration May 7, the department honored award winners and graduating students.
Jul 22, 2020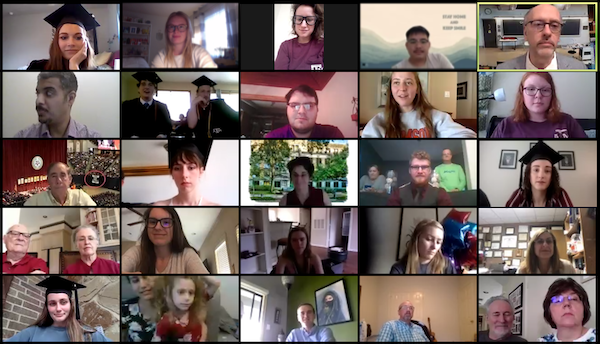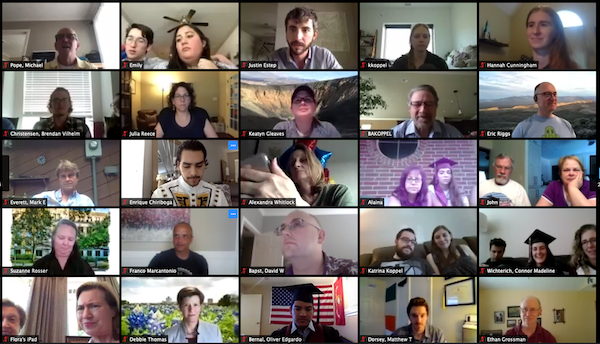 The Geology and Geophysics Department at Texas A&M University recently honored its May graduates and five outstanding graduate students recognized with awards.
Graduating seniors, graduating graduate students, families and friends, faculty and staff joined together for the department's online Graduation Celebration May 7, following the College of Geosciences' celebration. 
The ceremony was led by Department Head Dr. Julie Newman, Associate Department Head Dr. David Sparks, and Undergraduate and Graduate Advisor Suzanner Rosser.  
"It was wonderful to be together, even if virtually, and to share memories of classes, research, field trips, and more," Newman said.
 "We are very proud of the class of 2020 and look forward to welcoming these graduates back to our hallways as former students, and to hearing about all of their future adventures." 
During the ceremony, the 2020 recipients of the Texas A&M Geology and Geophysics Graduate Student Awards were announced. 
"Our virtual graduation ceremony was the best-attended graduation event we have ever had, and I think everyone enjoyed it," David Sparks said. 
Watch the College of Geosciences May 2020 Graduation Celebration.
View the official Texas A&M Conferral of Degrees video.
This celebration and the Texas A&M online graduation celebration are not replacements for graduates' in-person commencement. Texas A&M is planning to hold a commencement ceremony for graduates at a time in the future when it is safe to do so.
By Ali Snell