New Study Explores Andes Tectonics, Co-Authored By Geology Senior
With lead author Dr. Nick Perez, undergraduate researcher Kristina Levine was second author of a publication investigating the geologic processes impacting the Andes in southern Peru.
May 13, 2020

Dr. Nick Perez and Kristina Levine '20, a senior in the Department of Geology and Geophysics at Texas A&M University investigated the tectonics of the Andes, Peru. Kristina was named the second author of the publication in Earth and Planetary Science Letters. 
"Participating in undergraduate research has given me more confidence and purpose in geology," Levine said. "I have invaluable experiences that are helping me make better career decisions, and I have friends now from my team that I wouldn't trade for the world."
The paper, Diagnosing an ancient shallow-angle subduction event from Cenozoic depositional and deformational records in the central Andes of southern Peru, investigates tectonic processes impacting the Andes mountains in southern Peru.
"Undergraduate research is really important to me because I personally benefited from research experiences, both in the lab and in the field," Perez said. "Since starting at Texas A&M, one of my main goals has been to continue that legacy, which was so impactful to me, and develop a research program that fosters and sustains undergraduate research opportunities."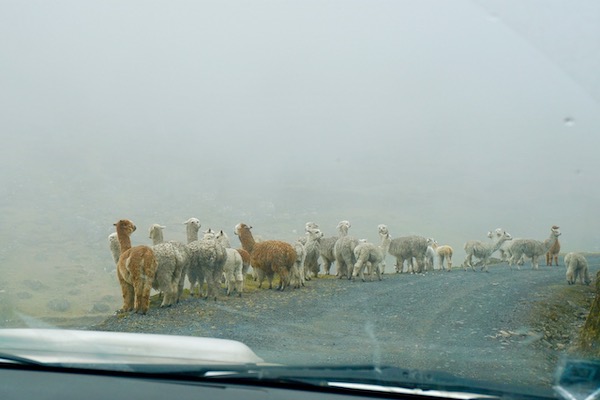 Their study was inspired by a 2018 white paper emphasizing a persistent problem highlighted by the 2018 community vision document submitted to the U.S. National Science Foundation, Challenges and opportunities for research in tectonics: Understanding deformation and the processes that link Earth systems, from geologic time to human time. 
They used multiple datasets to constrain how different processes active at the Earth's surface, such as erosion, sediment transport, subsidence, and rock uplift, may or may not have responded to a major tectonic event that occurred in the Eocene to Oligocene.
The Andes are formed above an ocean-continent subduction zone that has been active since at least the Mesozoic. Typically in the Andes, the oceanic plate subducts down into the Earth's mantle at a dip of roughly 20-30º, or perhaps more. However, from time to time, segments of the subduction zone along the Andes have experienced subduction at shallower angles, or even completely flat.
These changes in subduction zone dip are spatially restricted, and do not persist. Eventually the subduction zone returns to a more typical dip after perhaps 10-20 million years. In southern Peru, during the Eocene to Oligocene, one of these shallow-angle events has been previously proposed. This provided Perez and Levine with the perfect location to test how Earth-surface processes on the upper South American tectonic plate responded to changing tectonic conditions.
Perez and Levine found that during shallow subduction, the style of basin development changed, the style of deformation in the upper plate changed, and the magnitude of measured subsidence was less than would be predicted. They also found that after the subduction zone began returning to normal, the Earth surface processes affecting the upper plate immediately responded. 
This study emphasizes the spectrum of possible behaviors that upper plates may exhibit in subduction zones, that the Andes, a 7000+ km mountain range, actually developed with more segmented and varied mountain building style from north to south, and provides an example of the dynamic links between the Earth's surface processes and plate tectonics.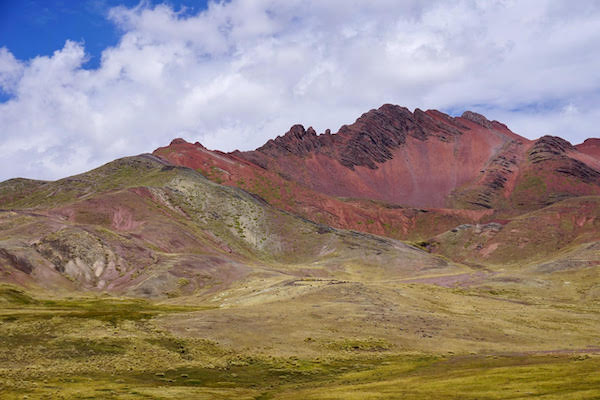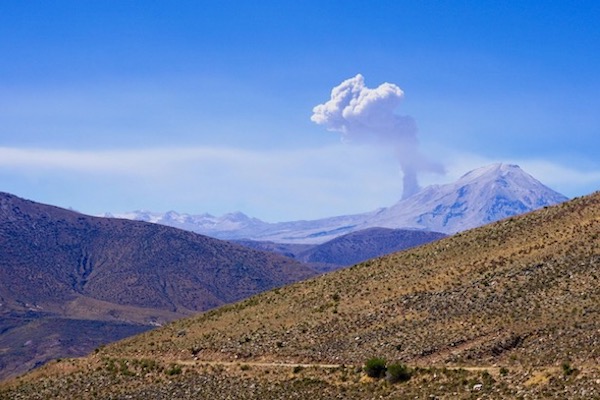 "I have been fortunate to work with a number of our brightest and most motivated students," Perez said. "Kristina has been in my group for 3 years now, and has contributed so much. She is curious, intelligent, a self-starter, a good communicator, and works great as part of a team or individually. She did an impressive amount of work for this project, which was enough to turn an incomplete manuscript beforehand into a complete story." 
He noted that Levine has not just focused on this project but also other significant work.
"She has also contributed to detrital zircon geochronology, tectonic geomorphology work using GIS tools and Matlab, and outreach to high school students through the Geo-X program," he said. "I am proud of her work, and quite pleased that it was accepted for publication."
By Ali Snell