IODP Travel Team Honored With Texas A&M President's Meritorious Service Award
The awards recognize outstanding Texas A&M University staff.
May 26, 2020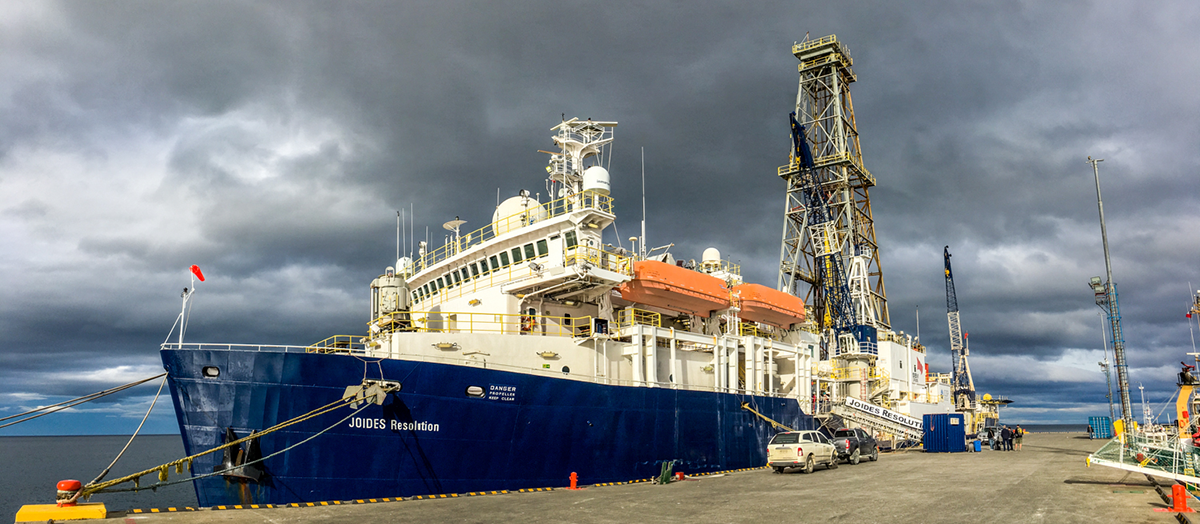 The International Ocean Discovery Program (IODP) Travel Team — Kathy Bass, Diane McDonald, and Beverly Wilson — was recently awarded a President's Meritorious Service Award from Texas A&M University. The President's Meritorious Service Awards recognize and reward staff for their commendable service to Texas A&M, and Texas A&M President Michael K. Young announced this year's recipients May 5.
"Recipients of this highly prestigious award have demonstrated their commitment to the Aggie core values of excellence, integrity, leadership, loyalty, respect, and selfless service," President Young said. "To each of them, I extend my most sincere congratulations and deep appreciation for their tremendous efforts that make Texas A&M such a great place to live and work."
IODP expeditions sail aboard the JOIDES Resolution research vessel, and Texas A&M serves as the JOIDES Resolution Science Operator (JRSO), based in the Texas A&M College of Geosciences. And, one of the three IODP ocean sediment core repositories is housed at Texas A&M. IODP is funded by the National Science Foundation and other participating countries.
Dean of the College of Geosciences Dr. Debbie Thomas said that the team's exemplary work benefits not only the university but the entire international science community.
"The JRSO Travel Team — Diane McDonald, Kathy Bass, and Beverly Wilson — truly is a group of heroes that showcase to the world the best of our university," Thomas said. "Thousands of scientists from around the world have benefited and continue to benefit from their efforts to ensure that everyone arrives at the drillship and cruise-related meetings safely and without incident. Hundreds of Texas A&M employees at the JRSO have been shepherded safely to ports in far-flung locations."
"Most of the time we would never know how hard or expertly they work, because travel logistics are executed seamlessly and smoothly," she said. "But travel logistics proceed smoothly because of the Travel Team." 
Team recipients of the award are recognized with a plaque for departmental display and each member of each of the team will receive an award of $200, a framed certificate of recognition and a lapel pin. Each recipient of the Supervisor Award will receive a $1,500 award, a commemorative plaque and a lapel pin. The President's Meritorious Service Awards program is sponsored by the Office of the President and The Association of Former Students and coordinated by the Division of Human Resources and Organizational Effectiveness.
The College of Geosciences congratulates the IODP Travel Team on their President Meritorious Service Award and for their selfless service to Texas A&M.
By Leslie Lee '09