Winter Break Field-Based Courses Take Students To New Geologic Environments
This winter the Department of Geology and Geophysics field methods and field trip courses brought students to the American Southwest.
Apr 15, 2020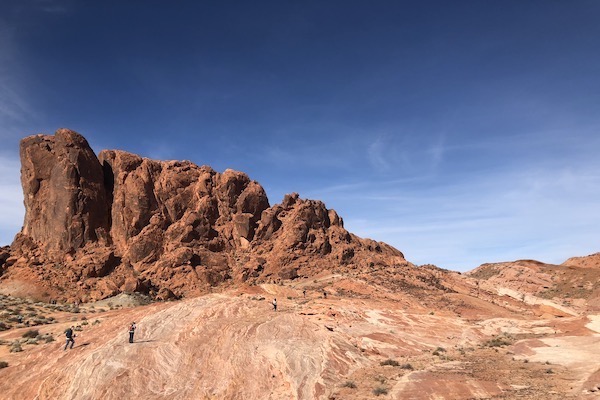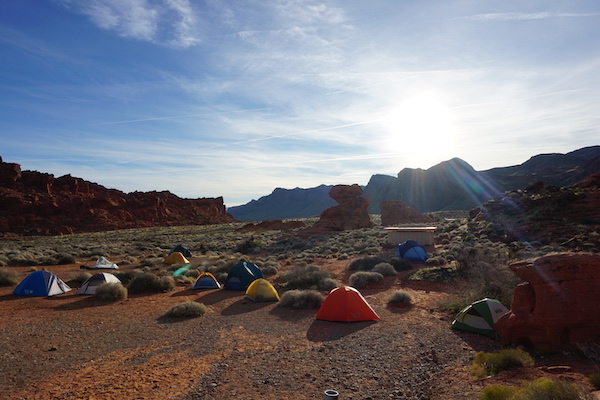 After flying into Las Vegas International Airport, the students rendezvoused with Pope and the TAs, and from there proceeded to Nevada's Valley of Fire State Park. The class set up camp in a scenic group site area and spent the first three days mapping the Keystone Thrust in the park and Miocene sedimentary rocks just outside of the park boundary. While in the Valley of Fire, some of the group saw a herd of desert sheep.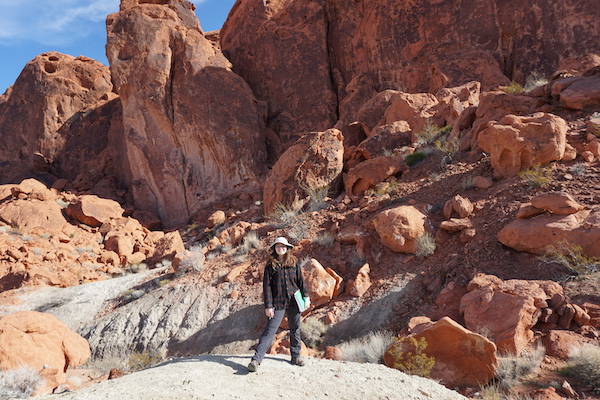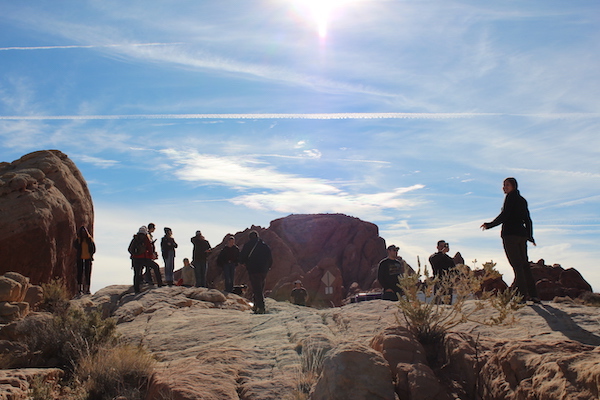 The class then moved on to Death Valley National Park, California, where they mapped a Pliocene to Pleistocene extensional basin along the Furnace Creek fault zone. Some nights students went swimming and took showers in the nearby Furnace Creek resort. 
"I would say that the students' hands-on geologic mapping experience is important in understanding geologic concepts taught in the classroom," said Martell.
"The field methods course to Death Valley was many of the students' first time mapping, where they began to identify different structural and stratigraphic features through several mapping areas. In many cases, students would get excited about features they had only seen in the classroom, and can now use their field experience to better transition into the upper-level courses."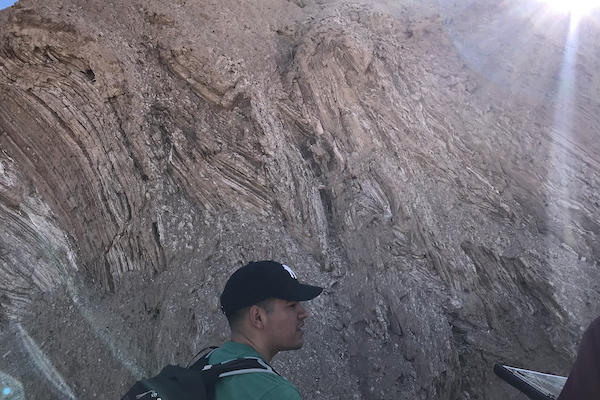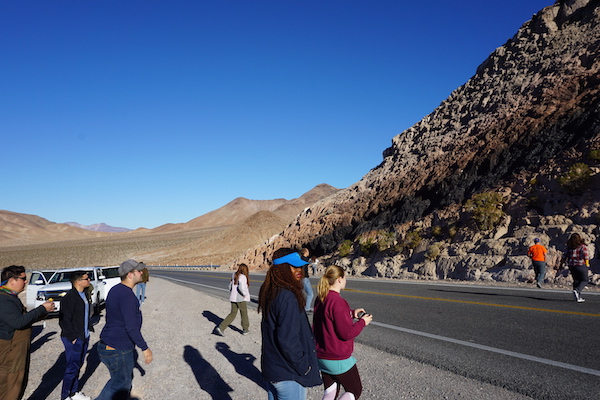 Finally, they left the park and spent two days measuring a stratigraphic section through Early Cambrian sediments, then mapping the distribution of these rocks near Emigrant Pass. 
Each day students worked in the field from 8 a.m. to 5 p.m., and even though it was dry, there were some cold evenings and early mornings with temperatures in the low 30's. Each night they had a large campfire to keep warm and bring everyone together.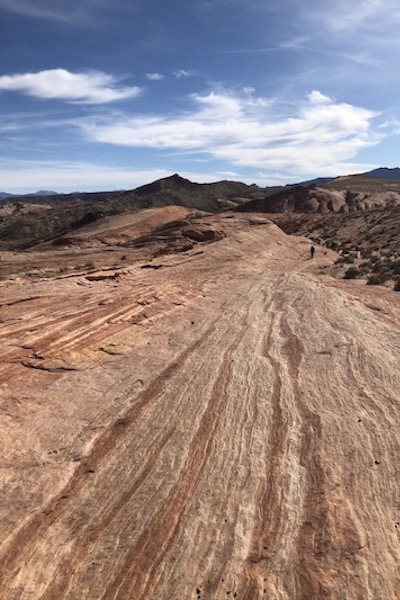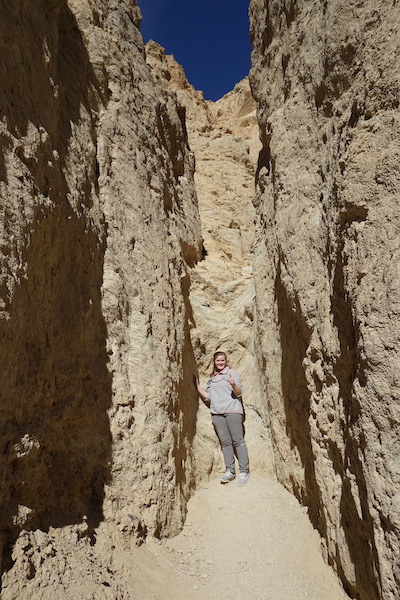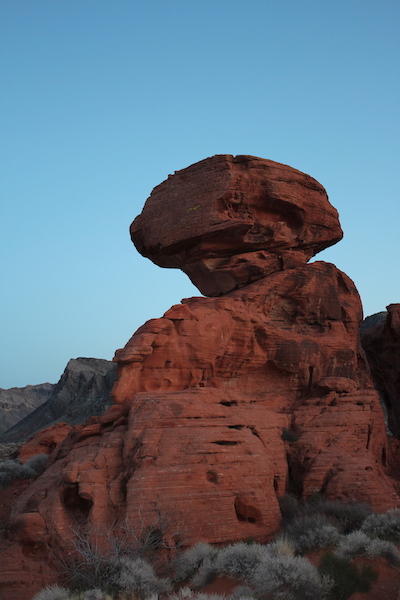 "I thought the class was quite fun, and the daytime weather really was spectacular as we had no rain and temperatures commonly in the high 50's and low 60's," Pope said. 
"It was different mapping the entire time, as I had taught GEOL 330 in this area but it is more of a show-and-tell experience, so this was a first for me too. I hope the student's liked the course/trip as we will likely go there again next year."

Geology Field Trips Course
Dr. Brian Balta, lecturer; TA, Claire Martin; and 16 undergraduate students enrolled in GEOL 330 Geology Field Trips also conducted field-based learning in the Death Valley National Park area in California and Nevada this winter.
"This class was a delight to teach, as I did my graduate research in California and ran half a dozen different field trips to Death Valley, so I got to visit sites I went to 15 years ago, and this time I did so leading my own students," Balta said. "Plus, I was able to visit a number of locations I never got to on my own, making this extra fun for me."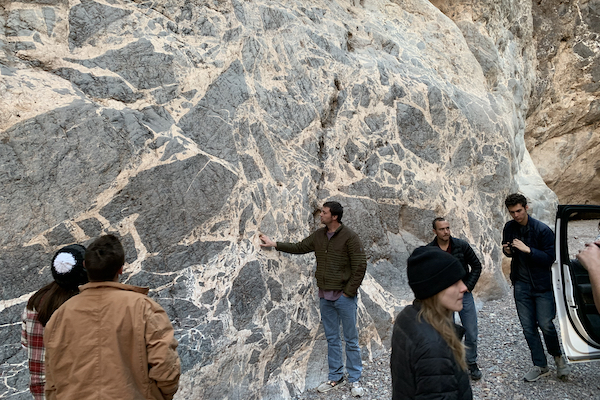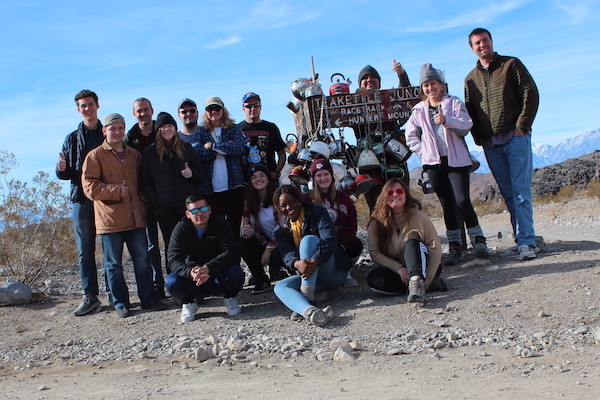 The course included a hike across the Southern Death Valley Fault Zone in an area called the Confidence Hills and a night of wilderness camping just past Racetrack Playa. 
Aside from some cold nights, students saw a lot of unique geology, learned how those features formed, and had a good time in the process.
"Hopefully in 20 years, someone on this trip is bringing their own students or colleagues back to this trip, passing it on just as I did," Balta concluded.
By Ali Snell