What Not To Wear: Experts Evaluate DIY Mask Materials
Texas A&M scientists conduct study evaluating household materials for constructing effective face masks.
Apr 15, 2020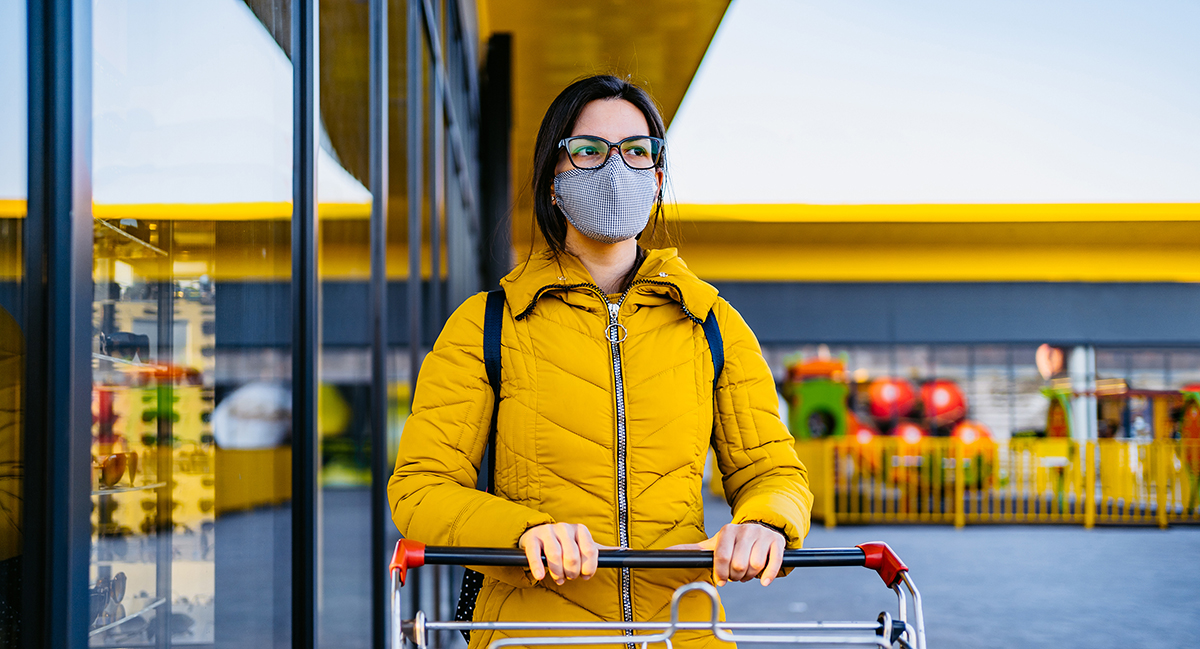 Are cloth masks effective in blocking the transmission of COVID-19? Scientists at Texas A&M University are testing a variety of popular DIY mask materials to give consumers fact-based information on mask options. 
"We are conducting a study evaluating a wide range of household materials as resources for constructing DIY face masks," said Dr. Sarah D. Brooks, director of Texas A&M University's Center for Atmospheric Chemistry and the Environment (CACE) and professor in the Department of Atmospheric Sciences, in the College of Geosciences.
"In this situation people around the world have started making their own face masks from ordinary materials," she said. "However, many people question the effectiveness of a DIY cloth mask in blocking transmission of the SARS-CoV-2 virus known to cause COVID-19."
Brooks led the study, with collaborators Dr. Michael R. Moreno, director of innovation for Engineering Medicine and J. Mike Walker '66 faculty fellow, and Jessica Mirrielees and Bo Chen, both atmospheric sciences graduate students.
In Brooks' laboratory in the Department of Atmospheric Sciences, the scientists tested the effectiveness of high-quality N95 respirators, which were completely effective, and compared the effectiveness of DIY masks made of household materials.
"Effective face protection must fit snugly around the mouth and nose, and must be made of appropriate materials," Brooks said. "Our results show that while a standard bandana provides some protection, certain household materials, including room air filters and vacuum bags, are more effective at blocking the virus's passage through a mask. However, many other household materials do not provide additional filtering capability"
"In summary, make your cloth masks, but stitch a layer of either of these into its lining, and you may have a mask with much better filtering capability and better protection against transmission of the virus."
View the full list of materials and their effectiveness on the CACE website, where the researchers plan to provide updated information as they continue testing various materials this month. 
Using aerosol counting and sizing equipment in the Brooks lab, the team tested the materials by  producing airborne samples of non-biological surrogate particles, and measuring the concentration before and after passing the sample air passed through the materials of interest. 
By Leslie Lee '09
Disclaimer from CACE: The filtering materials used in these tests and mask designs are items that we identified as household materials that have been considered for DIY mask type respirators. Our results are strictly related to mask filtering ability. We have not tested the safety of the filter material itself for use as a mask. Manufacturers have insisted that the products are only to be used as intended on the packaging and should not be used as face masks. Many filtering materials are dangerous, and the composition and safety of them must be considered before using.