Judith Chester Named AGU Section Awardee
The Geology and Geophysics professor was honored at the 2019 AGU Fall Meeting.
Feb 12, 2020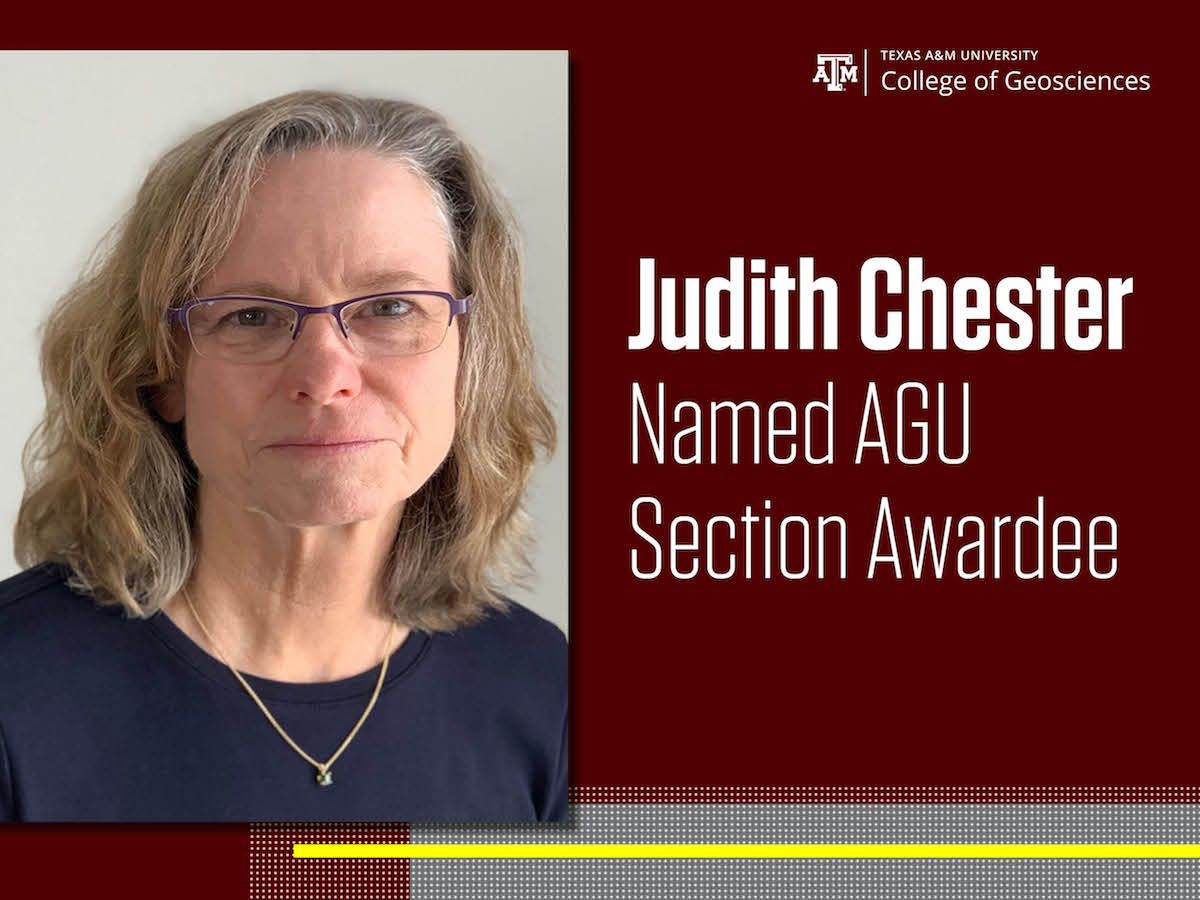 Dr. Judith Chester, professor in the Department of Geology and Geophysics at Texas A&M University, was named a 2019 American Geophysical Union (AGU) Section Awardee at the the 2019 AGU Fall Meeting in San Francisco from Dec. 9 – 13, 2019. She received the Paul G. Silver Award for Outstanding Scientific Service, a Joint Award for Geodesy, Seismology, and Tectonophysics Sections of AGU. 
"Dr. Chester's long-term leadership activities with the Southern California Earthquake Center have been instrumental to this community, and invaluable to our department's research endeavors." said Dr. Julie Newman, Geology and Geophysics department head. "We have long known Dr. Chester as an individual who has given so much in service to her community, and we are so proud that her contributions have been recognized by the broader geoscience community." 
The American Geophysical Union is the world's largest Earth and space science society.  Among the 25 sections of AGU there are 65 awards, 21 for early-career scientists, 6 for midcareer, and 27 awards are named lectureships that offer unique opportunities to highlight the meritorious accomplishments of the awardees. Named lectures offered by AGU sections recognize distinguished scientists with proven leadership in their fields of science.
By Ali Snell