Texas A&M Scientists: Record Antarctic Heat Reflects Current, Future Climate Trends
Because Earth's poles hold massive amounts of ice, recent high temperatures in Antarctica are indicative of a trend of global concern and a changing Antarctic region, according to experts.
Feb 17, 2020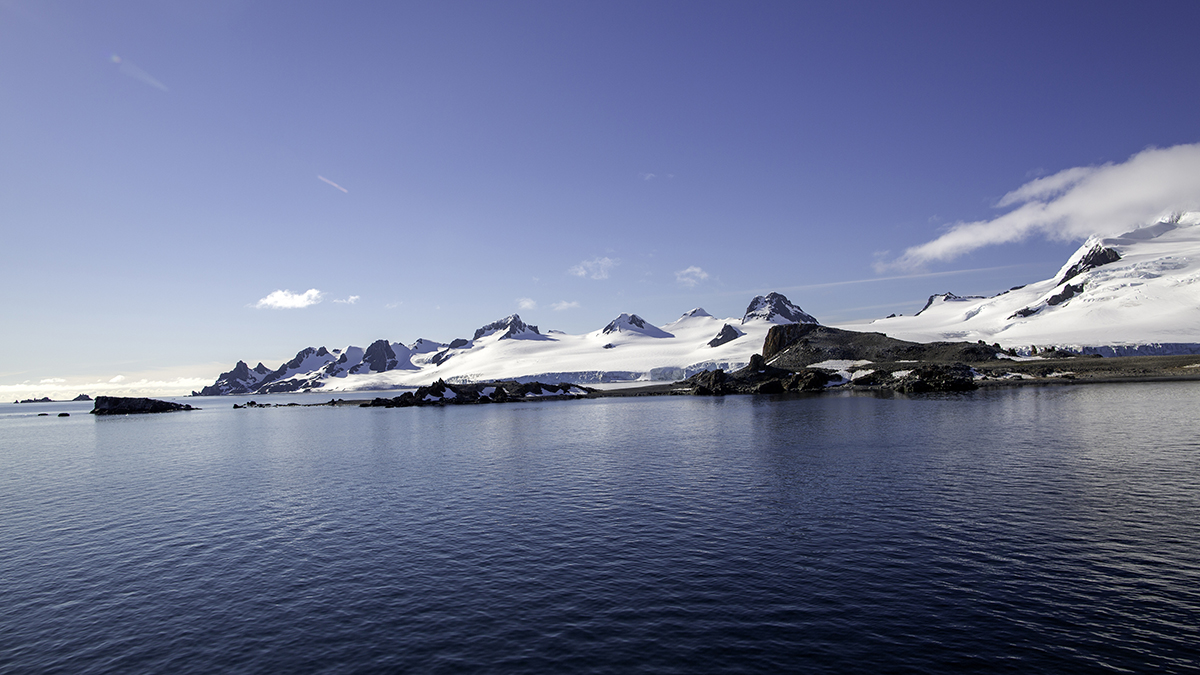 On Feb. 9, the high temperature here in College Station, Texas, was 74 degrees Fahrenheit, or 23.3 degrees Celsius. Surprisingly, the high temperature in Antarctica that day was only slightly cooler.
Brazilian scientists at Antarctica's Seymour Island logged a high temperature of 69.35 Fahrenheit, or 20.75 Celsius, Feb. 9. If the record is confirmed by the World Meteorological Organization (WMO), this will be a new high temperature record for the Antarctic region, which includes all of the land and islands south of 60 degrees latitude.
This came after another record-breaking temperature just three days earlier. On Feb. 6, the Argentine research base Esperanza, on the northern tip of the Antarctic peninsula, recorded a high temperature of  64.9 degrees Fahrenheit, or 18.3 degrees Celsius, a new record temperature for the Antarctic continent, according to Argentina's national meteorological service, and reported by the WMO.
These one-time extreme temperature events are reflective of long-term climate trends, experts from Texas A&M University's College of Geosciences say, and Texas is already being impacted by the same globally interconnected trends.
"These individual record temperatures are not concerning to me; what concerns me is the long-term upward trend in temperatures that made these apparent records more likely to occur," said Dr. John Nielsen-Gammon, Texas A&M Regents Professor of Atmospheric Sciences and Texas State Climatologist.
"Scientists have been predicting since the 1890s that burning fossil fuels will warm the planet, so this should surprise no one," said Dr. Andrew Dessler, professor in the Texas A&M Department of Atmospheric Sciences.
The Antarctic Peninsula, which is the northwest tip near to South America, is among the fastest warming regions of the planet, almost 3 degrees Celsius over the last 50 years, according to the WMO. The amount of ice lost annually from the Antarctic ice sheet increased at least six-fold between 1979 and 2017.
"There is over 200 feet of sea-level locked up in Antarctica, and the warmer temperatures we're seeing are a leading indicator that some of it will be released into the ocean, where it will inundate low-lying land around the world," Dessler said. "For a state like Texas, with a very long coastline with expensive port facilities, refineries, and cities, this is very bad news."
Sea level rise is not an abstract risk to Texans — it is an ongoing reality, the scientists said. The Texas Gulf Coast is particularly vulnerable to climate change impacts because of three factors: sea level rise, land subsidence, and increased rainfall intensity, Nielsen-Gammon said.
"Over the past century, Texas coastal lands have subsided at least as much as waters have risen," he explained. "That's set to change, especially if some of the big Antarctic glaciers go unstable. We know when past interglacials were warmer, it led to many feet of additional sea level rise. The question is shifting from whether it will happen again to how long it will take this time."
A warming Antarctic could also lead to fundamental changes to what we have known as an isolated, frigid continent covered in ice, said Dr. Julie Loisel, assistant professor in the Department of Geography at Texas A&M. As the Antarctic glaciers are melting, land gets uncovered, and new ecosystems develop. It is critically important, she said, to understand what these new ecosystems will become and what kinds of migration of plants, insects and animals can be expected in the coming decades and centuries.
Many sub-Antarctic islands, as well as the southern tip of South America, are rich in carbon-accumulating, peat wetlands. Loisel explained that these peatlands store large quantities of carbon within their thick soil layers over thousands of years, which causes them to act as a cooling climate agent on a global scale.
"As the Antarctic Peninsula continues to warm, it's possible that the mini-peatlands that have been observed there continue to grow to become increasingly important carbon reservoirs," she said. "Imagine a green Antarctic, if you wish, rich in wetlands that flourish under warmer climates."
In 2014, Loisel participated in a research expedition to the Antarctic Peninsula to sample peatlands and determine their carbon stocks. Because peat deposits can be cored, and their layers read like a history book, her research has been providing valuable insights into past climates from this region.
"The Antarctic Peninsula is an incredible place. It's empty, quiet, and incredibly vast, yet it's more beautiful and inspiring than anyone can ever imagine," Loisel said. "There are only two species of flowering plants that grow there, and they are believed to have been brought by birds that flew from Patagonia many thousand years ago. We need to spend more time and resources studying the environmental changes that are transforming this barren place into a green garden."
By Leslie Lee '09