High-School Rover Drivers: Students Completed Simulated Mars Mission, Thanks To Texas A&M
A rover-driving learning experience for students at Houston's Waltrip High School was made possible by Texas A&M Geology and Geophysics, along with Mission Control, Inc., NASA, and the Canadian Space Agency.
Dec 10, 2019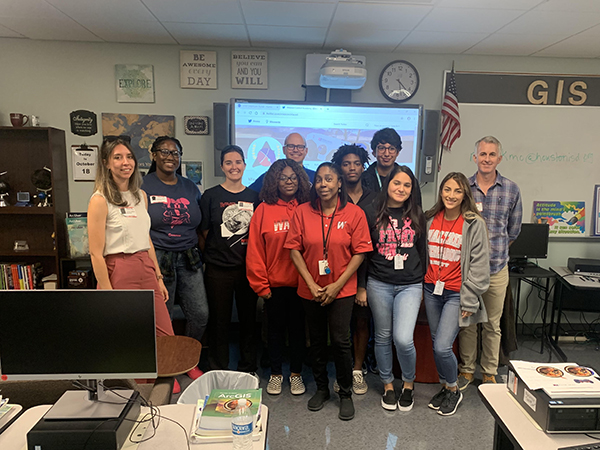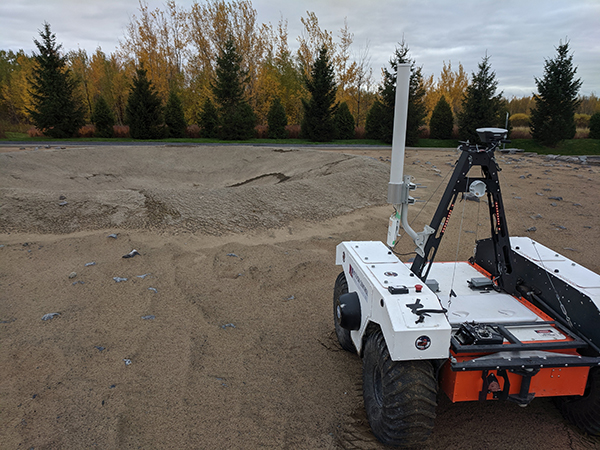 An average day in high school might include driving your own car to school, but how about driving a Mars rover? 
That's what 20 Waltrip High School students had the opportunity to experience Oct. 18, thanks to an outreach event supported by the Texas A&M University Department of Geology and Geophysics, along with Mission Control, Inc.,  NASA, and the Canadian Space Agency. Waltrip is a magnet school for technology and research in Houston.
The students worked together four teams, and each team completed a pre-planned, simulated Mars mission. Remotely from Houston, the students drove an actual rover around the Canadian Space Agency's Martian Analog Terrain Facility, in Saint-Hubert, Canada.
Dr. Ryan Ewing, associate professor of geology and geophysics at Texas A&M, is leading the scientific operations of the SAND-E (Semi-Autonomous Navigation for Detrital Environments) project, a NASA-funded effort to study Mars-like volcanic sand environments in Iceland, in advance of NASA's Mars 2020 rover mission, in partnership with Mission Control. The SAND-E project will help NASA prepare for scientific studies of areas on Mars that are geologically similar to the field sites in Iceland, and determine if new exploration strategies, including increased rover autonomy, would benefit future missions.
"This event was fantastic," Ewing said. "The students used state-of-the-art technology to remotely operate an advanced robot thousands of miles away. Not any one individual could pull off the planning and driving, so they had to work as a team to accomplish their mission goals and keep the rover safe. Engagement with this technology shows them what is out there and readies them for an ever-increasingly technological workforce"
Mission Control launched Mission Control Academy this fall, providing immersive educational experiences to students at Waltrip High School in Houston, Texas, and Woodroffe High School in Ottawa, Ontario.
For two weeks prior to the simulation event, Ewing and Mission Control scientists and engineers taught the high school students lessons on planetary science, engineering and mission operations. Then on Oct. 18, students in both Ottawa and Houston got to remotely operate a rover prototype deployed at the Canadian Space Agency Mars Analogue Terrain, replicating the experience of executing a real mission to Mars.
"Because these students were already focused on geographical information systems — GIS, they were prepared for the type of data they would get," he said. "They used satellite data to plan their rover path and then were provided, in real-time, locations of the rover on the map and images from the rover cameras to make decisions. They also used specialized machine learning software that detects hazards for the rover based on image analysis. This is very advanced technology and gave them an opportunity to engage with the technology of automation." 
Watch this video for an inside look at the program. 
By Leslie Lee '09