Applications Open For Summer 2020 Observing The Ocean REU Program
The application deadline for the 2020 Summer Research Experiences for Undergraduates (REU) program is Feb. 17, 2020.
Dec 12, 2019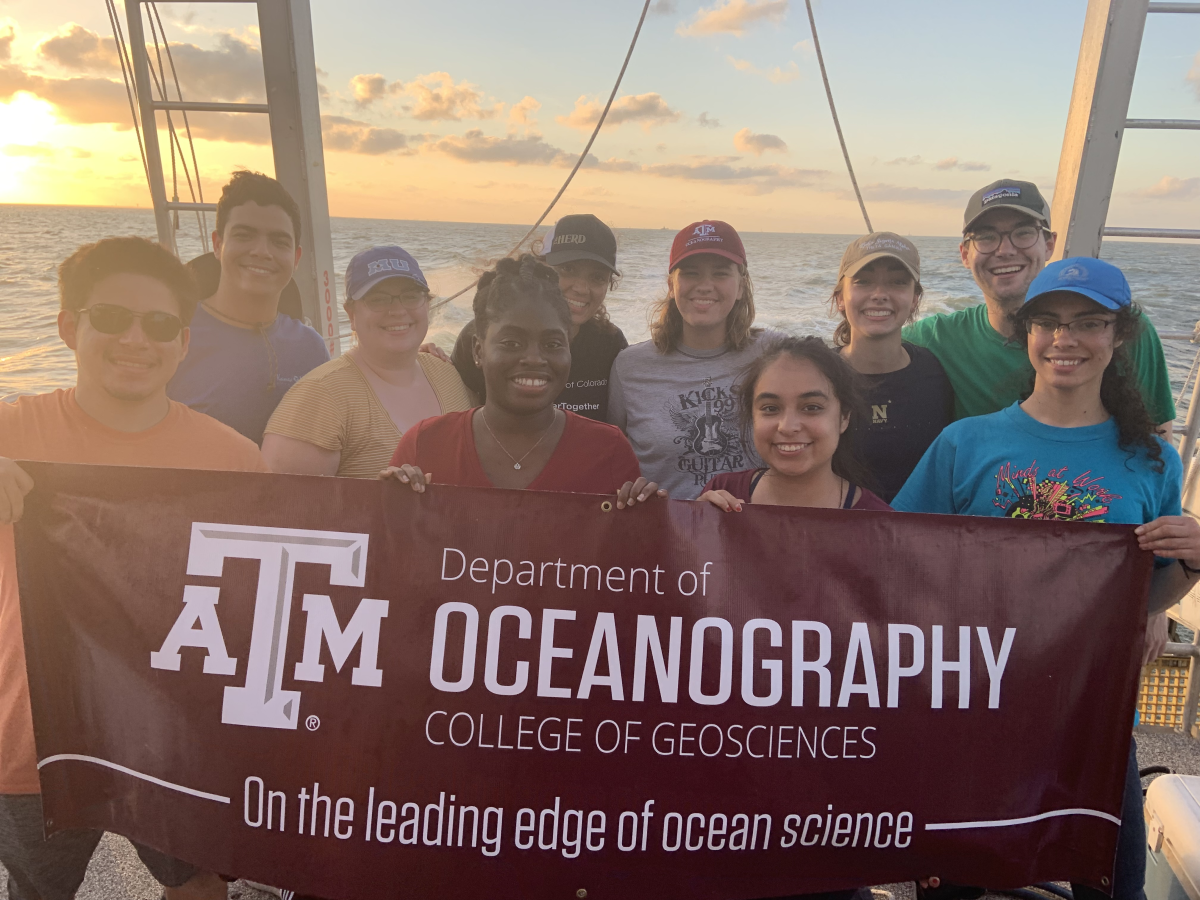 The Department of Oceanography at Texas A&M University and the Geochemical and Environmental Research Group (GERG) will again host the "Observing the Ocean" Research Experiences for Undergraduates (REU) program, which is funded by the National Science Foundation (NSF), May 25 – Aug. 1, 2020.
"I encourage students who are rising sophomores and rising juniors to apply − especially students who do not have research opportunities at their home institutions," said Dr. Lisa Campbell, the Director of Observing the Ocean REU and professor at Texas A&M Oceanography.
Ten REU students will participate in the 10-week summer program focusing on innovative ocean observing technologies to address issues facing the coastal oceans, such as hypoxia, harmful algal blooms, ocean acidification, and pollution. Students will have the opportunity to work with faculty and staff mentors in laboratories and on seagoing projects to acquire the analytical skills for multidisciplinary oceanographic research.
More than 20 faculty and researchers serve as REU mentors in interdisciplinary research fields, such as paleoceanography, marine biology, and ocean modeling.
The application deadline is 11:59 pm CST on Feb. 17, 2020. Undergraduate students who are U.S. citizens, U.S. nationals, or U.S. permanent residents can apply for the program. Graduating seniors are not eligible for the program.
For more information, including application eligibility and procedures, a list of REU mentors, and potential student research project topics, visit the official website.
If you have any questions about the application process, please email at oceanreu@geos.tamu.edu.
By Bumsoo Kim