Geology Graduate Attributes Success to Faculty and High-Impact Experiences
When Michael Martinez '19 arrived at the Texas A&M campus in the fall of 2018, he had no idea that three semesters later he would be graduating with hands-on research experience from both the lab and the field.
Dec 16, 2019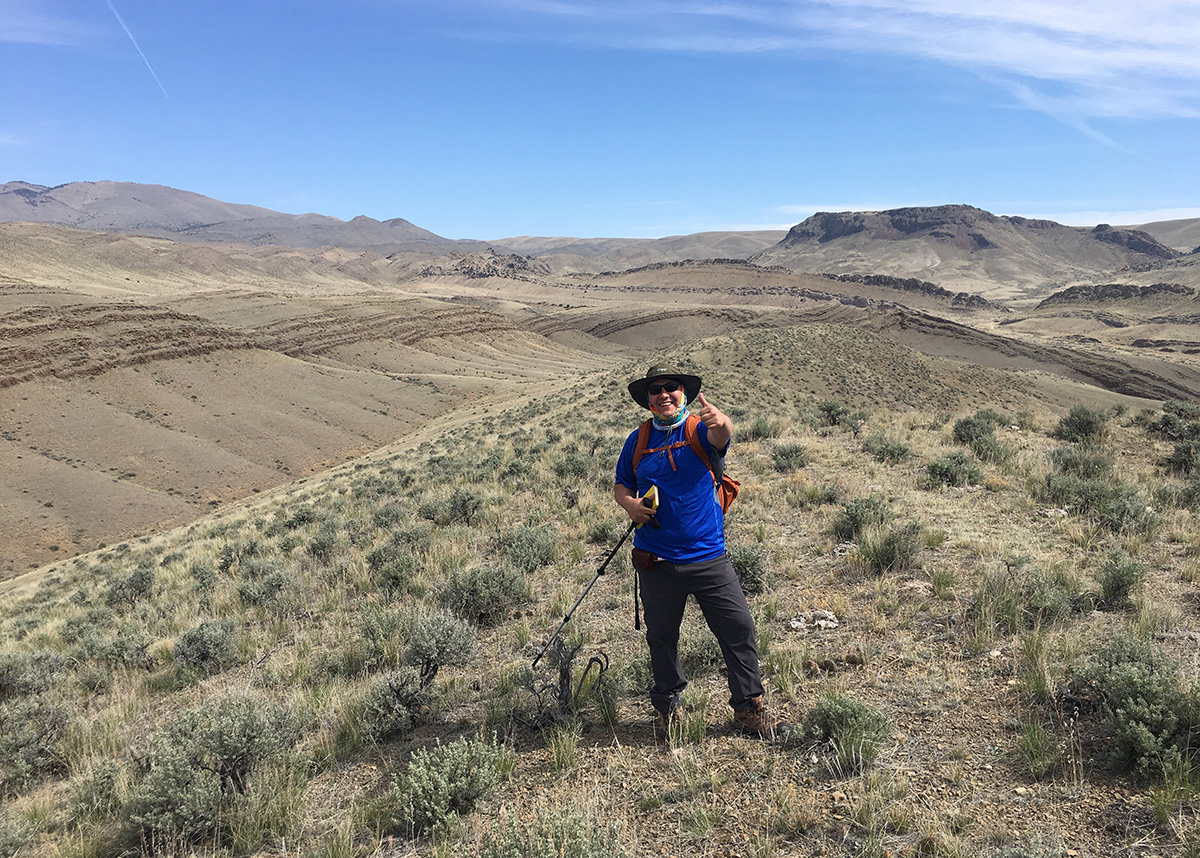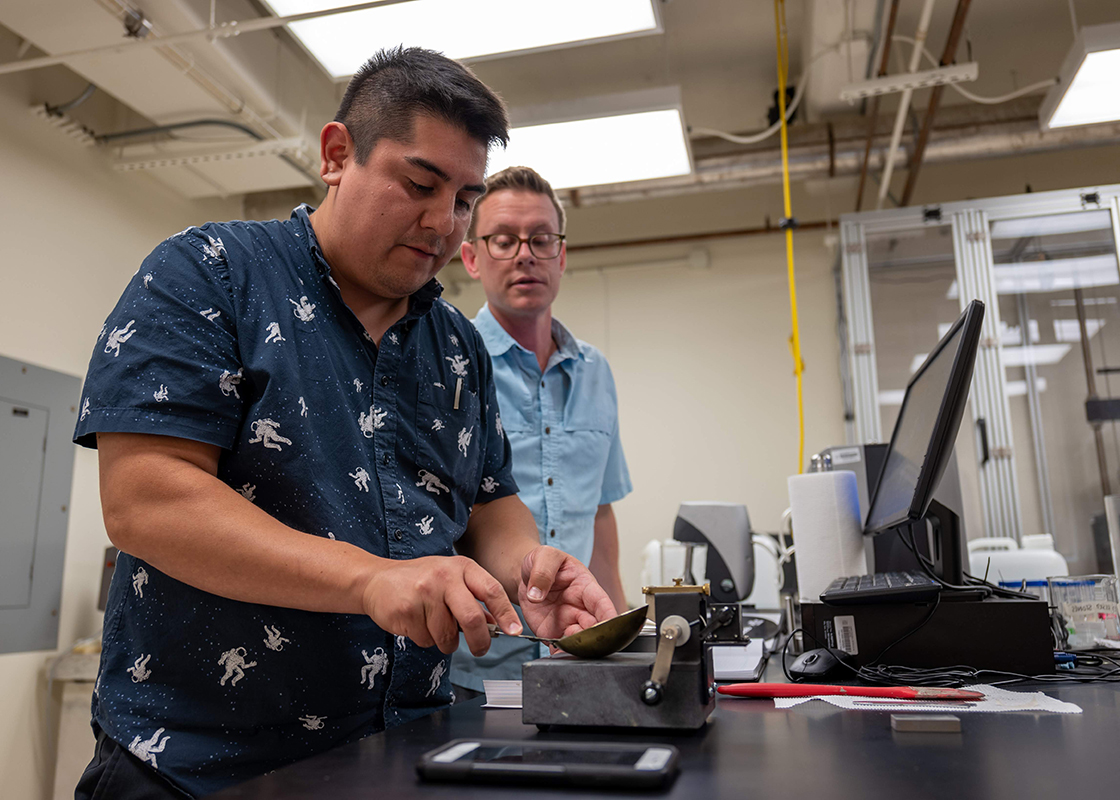 Michael Martinez '19 arrived at Texas A&M University in the fall of 2018 with thousands of other freshman and transfer students, but his path to becoming an Aggie was unique.
A native of Pearland, Texas, Martinez entered the professional world after earning an associate degree from San Jacinto College in Houston. After working as a drafter for two electrical engineering firms for nearly seven years, Michael decided to pursue higher education to advance his knowledge and develop technical expertise.
That's when he learned about the Academic Fresh Start program and began taking classes at Lonestar College-Kingwood. It was during his time at Lonestar College that one of his professors took notice of him and his passion and excitement about geology. Dr. Cherith Letargo, professor of geology, began mentoring Michael and eventually encouraged him to transfer to Texas A&M to complete his degree.
"Texas A&M University is a big part of my geology life and career," Letargo said. "When I teach geology classes at Lone Star College-Kingwood, my passion for the Earth and my happy memories at Texas A&M come out and leave a strong impression on the students. While there may not be a formal partnership between Texas A&M and Lone Star College, I feel that the Aggie bond is always there."
Michael took Letargo's advice and applied to Texas A&M as a transfer student. He was accepted as a geology major in the Department of Geology and Geophysics and began in the fall of 2018.
Now just three semesters later, Michael will be graduating with his Bachelor of Science in Geology. But Michael says that his education at Texas A&M was more than just courses and lectures. Research opportunities outside the classroom allowed him to make connections with faculty and gain real-world experience investigating scientific problems.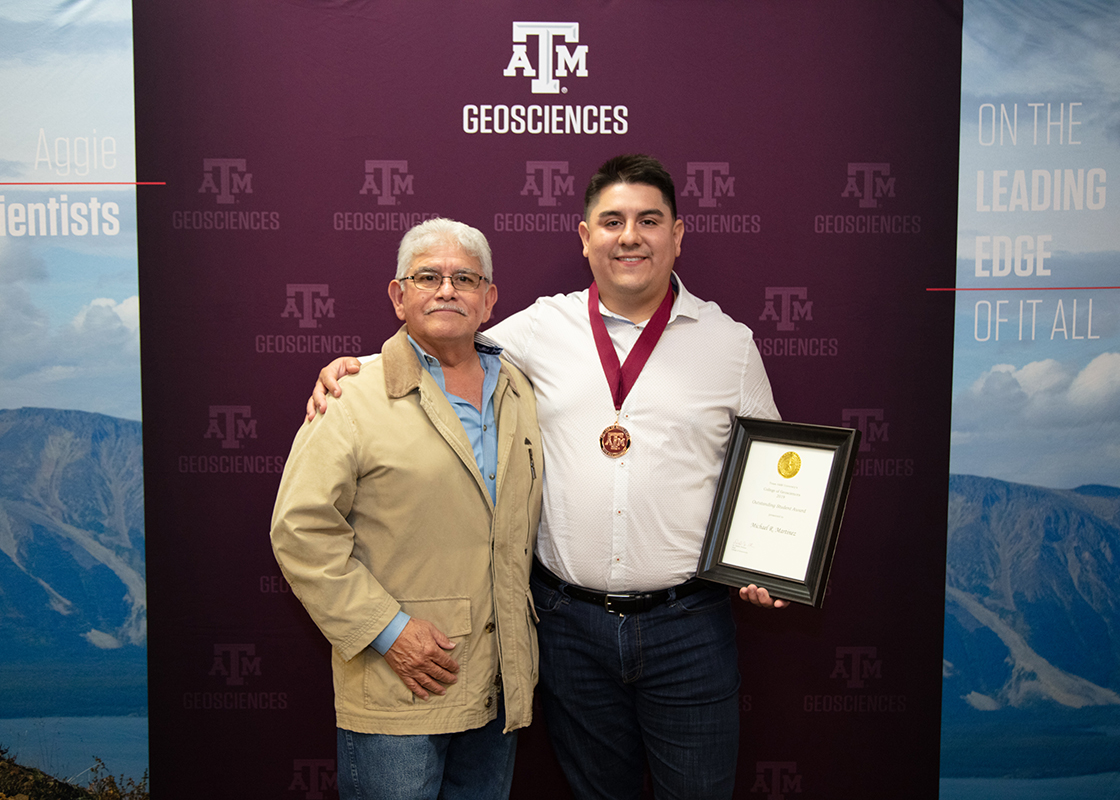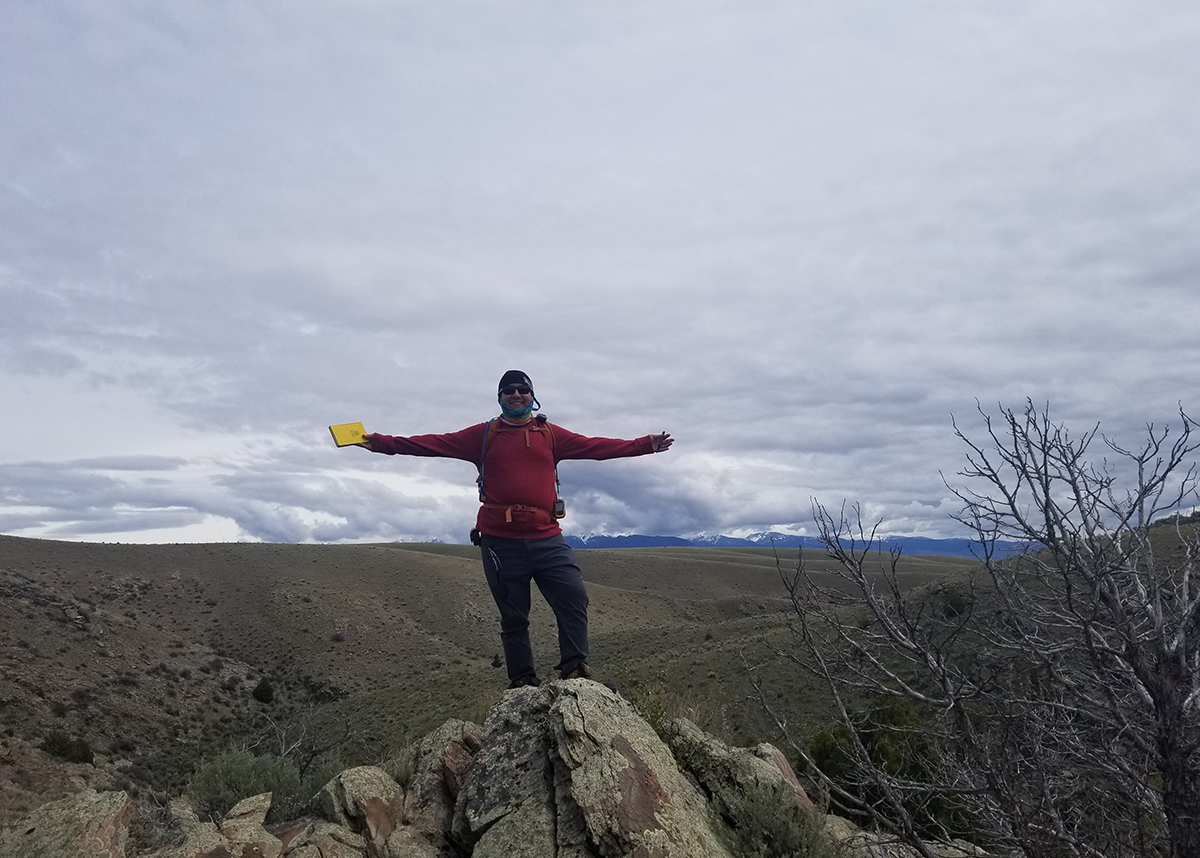 Opportunities for High-Impact Learning
At Texas A&M, Martinez has taken advantage of many of the opportunities the Department of Geology and Geophysics provides. While he says his time as an undergraduate at Texas A&M went by quickly, Michael was still able to contribute as an undergraduate researcher, take two graduate-level courses that challenged him in new ways, and participate in Field Camp in Montana in the summer of 2019.
"Field camp is a great experience for a geologist to finally take things from the books and apply them to real life," he said. "I realized that I was becoming a geologist when I arrived at Field Camp and actually got to put my hands on rocks and interpret what happened to them."
Martinez says a huge part of his success at Texas A&M comes from faculty members in the the department taking the time to build connections with the students.
One of those professors was Dr. Julia Reece, assistant professor of of geology and geophysics. Michael says that without Dr. Reece's dedication to his education, he wouldn't have gained the experience he needed to become a competitive geology graduate.
"Michael joined my research group in an unusual way," Reece said. "Commonly students reach out to professors and ask for undergraduate research opportunities, but I actually asked Michael to join my research group. His curiosity, positivity, and engagement in the classroom stood out to me when I had him in the course Sedimentology and Stratigraphy, in his very first semester here."
"I had no lab experience when I began working with Dr. Reece, which made me nervous, but she was really patient and supportive of me," Martinez said. "Dr. Reece developed my presentation skills by asking me to present my work to the group on a bi-weekly basis. Practicing and incorporating her feedback helped me improve my presentations to a more professional standard. She also required that I read more literature, which made me more comfortable with reading and understanding scientific research."
In Reece's lab, Martinez has spent the past two semesters researching the impact that micro-fossils have on major underwater landslides. His task as an undergraduate researcher related to this project has been to process and characterize fine-grained sediments that were collected from cores drilled during International Ocean Discovery Program (IODP) Expedition 311 to Cascadia.
"Michael has been working as an undergraduate researcher in my Sediment Mechanics Laboratory and has been instrumental in moving this research project forward," Reece said.
"The dedication to his research and degree is admirable. It was a real pleasure to have Michael in my research group and I'm honored that I was a part of his journey at A&M."
Beyond Graduation
Martinez graduated from Texas A&M Dec. 13 and is excited to use the tools and skills he learned through his hands-on experience and in-depth course work to make a difference in the world. He plans to continue his education and focus his research on sedimentary basins, sedimentology, and stratigraphy – three areas within geology that he really enjoyed learning about while at Texas A&M.
Martinez credits the faculty, graduate students, and peers with creating an environment that allowed him to be successful as an undergraduate student and researcher.
"I never would have predicted I would graduate early with a high GPA or meet half of the people I have during my time as an undergraduate," he said. "I owe everything to the great people that helped me along the way."
By Stephanie Taylor '10