Follow Geosciences Dean Debbie Thomas On IODP Expedition 378
The NSF-funded expedition sails Jan. 3 - March 4, 2020.
Dec 19, 2019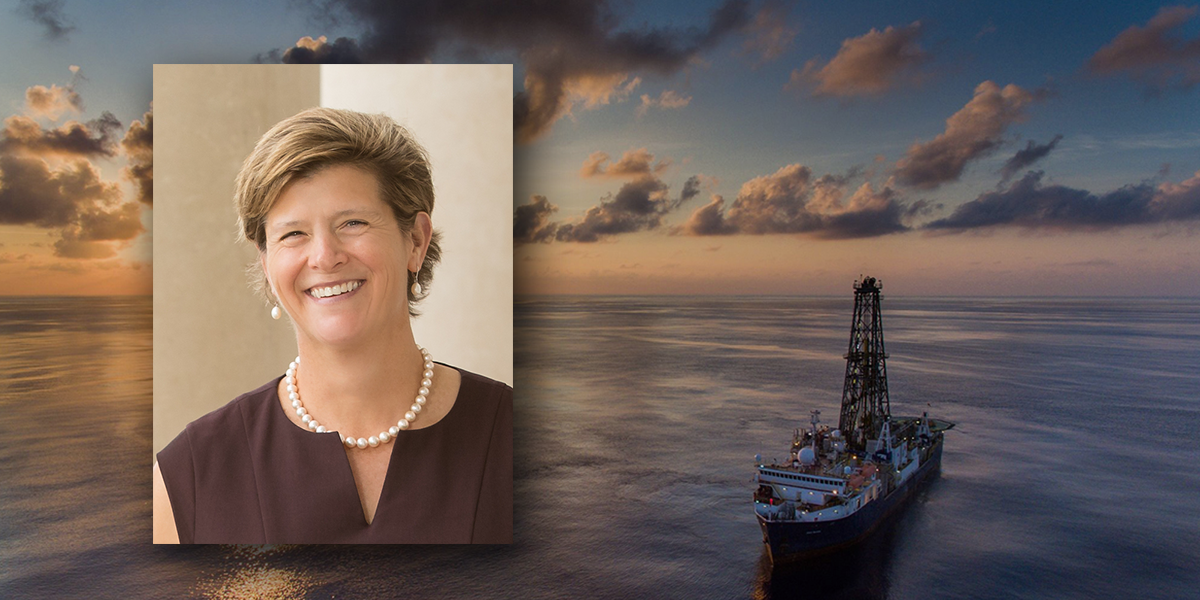 Dean of College of Geosciences at Texas A&M University Dr. Debbie Thomas will soon set sail on International Ocean Discovery Program (IODP) Expedition 378, South Pacific Paleogene Climate, which will investigate the record of Cenozoic climate and oceanography through a drilling transect in the far southern Pacific Ocean. 
"From Jan. 3 to March 4, 2020, I have the exceptional privilege of serving as one of the co-chiefs for the odyssey of Expedition 378," Thomas writes. "I am honored to serve alongside my dear friend, impeccable scholar, and co-chief Dr. Ursula Röhl, and our amazing expedition project manager, Dr. Laurel Childress."
Thomas will service as co-chief scientist for the expedition, aboard the JOIDES Resolution, a drillship operated solely for the scientific research of IODP.
The JOIDES Resolution has circumnavigated the globe many times over and is capable of drilling six miles beneath the ocean surface, all while serving as an international hub of unparalleled geoscience research, data and collaboration. IODP is funded by the National Science Foundation, and is operated and managed by Texas A&M, through the College of Geosciences.
The two-month expedition sails out of Lautoka, Fiji and finishes in Papeete, Tahiti.
Resources for following along with Expedition 378:
About IODP And Texas A&M University
Texas A&M has served as the JOIDES Resolution Science Operator (JRSO) since 1985. The JOIDES Resolution drills into the ocean floor to collect and study core samples, and scientists use data from the ship's expeditions to better understand climate change, geology and Earth's history.
One of IODP's three main ocean sediment core repositories is housed in the IODP facility on the Texas A&M campus, as well as the technical support, research, and publication staff of the JRSO. The JRSO is responsible for overseeing the science operations of the JOIDES Resolution, archiving the scientific data and samples and logs that are collected, and producing and disseminating program publications.
By Leslie Lee '09