Geography Graduate Student Wins Award In 3-Minute Thesis Competition
After competing against graduate students from across campus, Crockett Walter won the People's Choice Award.
Dec 19, 2019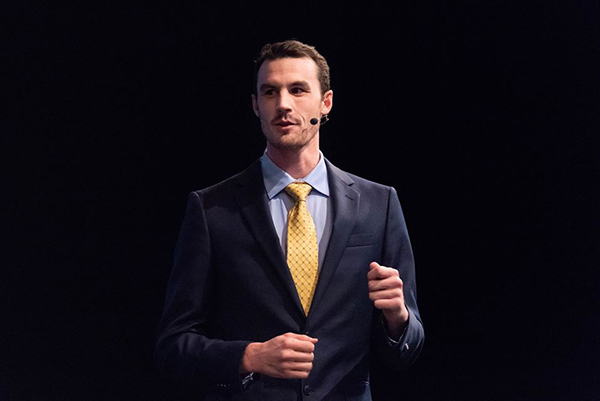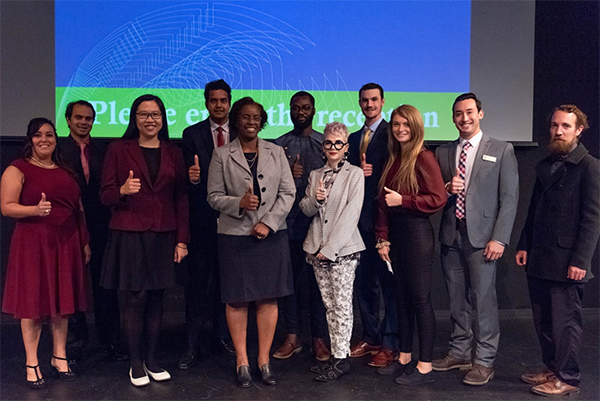 Crockett Walter, graduate student in the Department of Geography at Texas A&M University, recently received the People's Choice Award in the 2019 Texas A&M 3-Minute Thesis Competition, master's division. Walter presented "Drone Precision Agriculture: Selecting Improved Varieties of Corn" at the competition, which was held in Rudder Forum Nov. 12.
Texas A&M graduate students competing in the 3MT Thesis (3MT®) competition have three minutes and a single display slide to present a compelling summary of their graduate work. After besting other competitors during a two-day competition earlier in the fall, Walter and nine other graduate students were the finalists who earned the opportunity to compete in the final 3MT event.
"The 3MT Thesis Competition was a great opportunity to share with a broad audience the research we are doing in the Department of Geography," Walter said. "I was excited to share the vision for why I first wanted to come to Texas A&M for my graduate research: to develop pioneer methodologies for using drones to improve agriculture with future applications in developing countries."
Preparing for and participating in the competition was a very valuable experience for Walter.
"Through this competition, I gained the confidence and skills to take complex research and share it in a concise way that people from many different backgrounds could easily follow," he said. "I think this will be especially beneficial for myself as I continue to develop new technologies and introduce these concepts to farmers."
Now in its seventh year at Texas A&M, the competition is sponsored by the Office of Graduate and Professional Studies (OGAPS).
Walter is advised by Dr. Anthony Filippi, associate professor of geography.
"I am thankful for the support Dr. Filippi has given me while working on my thesis research," Walter said. "He has given me excellent advice in how to integrate time series analysis and computer learning components into the work I am doing."
Texas A&M doctoral and master's students compete in the annual competition and are judged by a panel of experts from the university and the local community. The competing researchers are evaluated based on their communication style, audience comprehension, and audience engagement. Students prepare for the competition with coaching and support from OGAPS, the University Writing Center, and the English Language Proficiency Program at the Center for Teaching Excellence.
The 3MT® concept was originally developed by the University of Queensland in Australia and has spread throughout the globe.
Read more about the campus-wide completion at Texas A&M Today.