Geography Graduate Student Selected For AAG-UCGIS Summer Program
Funded by NSF, Andong Ma was one of 35 participants selected to attend a week-long summer program focused on the latest advances in cyber GIS and geospatial data science.
Dec 10, 2019
Texas A&M Department of Geography doctoral student Andong Ma attended a week-long GIS summer program at the University of Illinois at Urbana Champaign earlier this year. The program was jointly organized by the University of Illinois at Urbana-Champaign's CyberGIS Center, the American Association of Geographers (AAG), and the University Consortium for Geographic Information Science (UCGIS).
The 2019 AAG-UCGIS Summer School provided graduate students and researchers from around the country with an opportunity to discuss the latest advances in cyber GIS and geospatial data science. The National Science Foundation provided full funding for the summer school attendees.
With each attendee assigned to a group that catered to their respective research interests, Ma was assigned to work in a group titled "GeoAI: Mapping Safety Features from Street View Images Using Deep Learning Approaches."
With an extensive background in geospatial artificial intelligence (GeoAI), Ma found the collaborative nature of the project to be incredibly rewarding.
"The most beneficial thing that I learned from this summer school is the importance of collaboration between different people coming from a range of diverse disciplines," he said.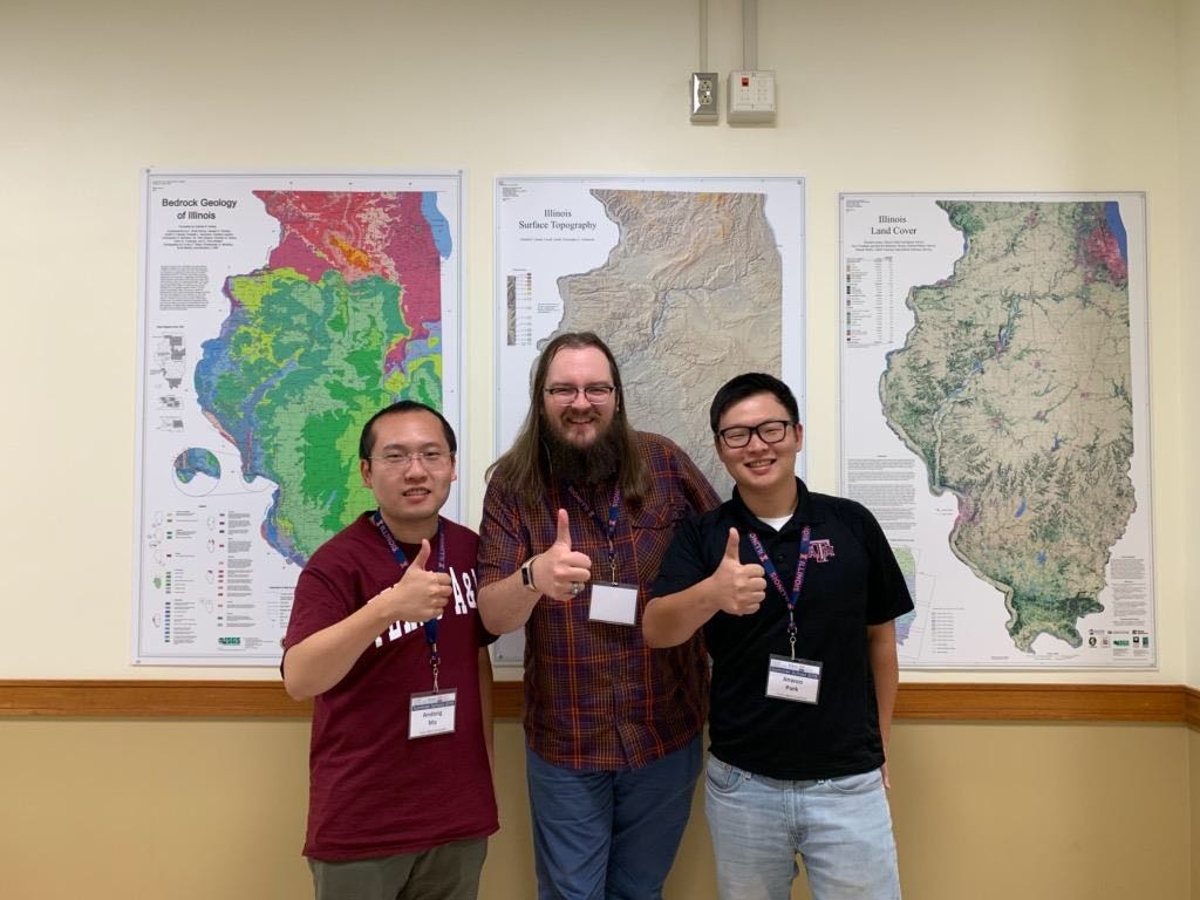 Presenting At The International Cartographic Conference
Following his week in Illinois, Ma traveled directly to the 29th International Cartographic Conference in Tokyo, where he had the opportunity to give an oral presentation about his research. The title of his talk was "A Novel Spatial Recurrent Neural Network for Hyperspectral Imagery Classification."
Ma was fortunate to receive two travel awards to fund his travel to Japan. The first award was an NSF grant that was presented to Ma by the U.S. National Committee (USNC). Ma's second award came directly from the International Cartography Conference's Local Organizing Committee, which provided him with a travel award.
This fall Ma has continued to work on his doctorate, and he is expected to graduate with his Ph.D. in 2021.
By Rhett Douris