Undergraduates Gain Valuable Experience In Summer Research Course
Julia Reece provided geology and geophysics undergraduate students valuable, hands-on laboratory experience in her summer research class.
Nov 19, 2019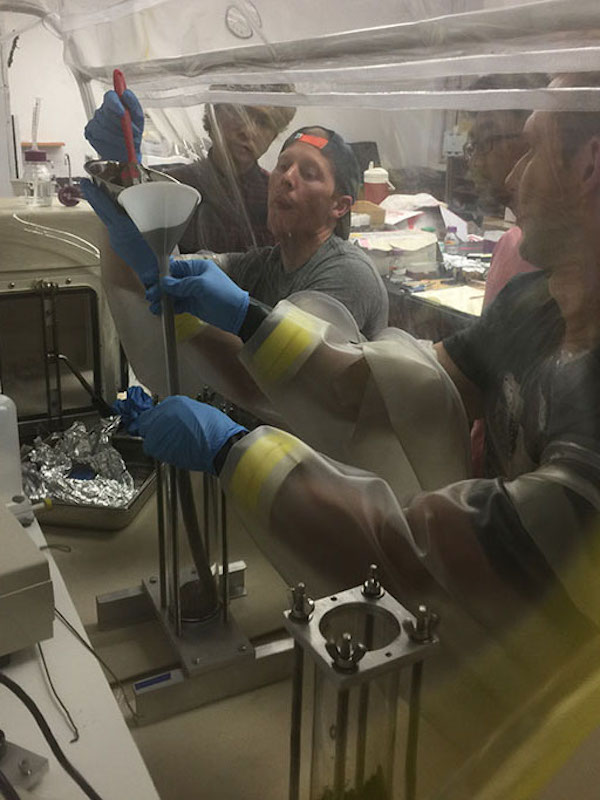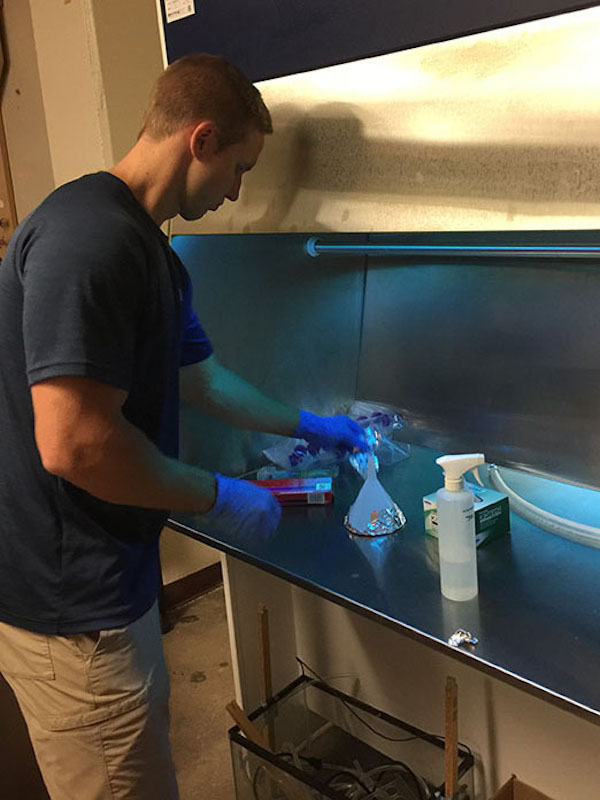 This summer four undergraduate students in the Texas A&M University Department of Geology and Geophysics had the opportunity to work under the guidance of Assistant Professor Dr. Julia Reece, in GEOL 491. They performed two resedimentation tests in an anaerobic chamber, one biotic (with bacteria) and one abiotic (without bacteria), to determine whether bacteria affect the hydromechanical and microstructural behavior of fine-grained marine sediments during shallow burial by inducing geochemical reactions and possibly precipitating minerals.
The students used a marine mudstone acquired through the International Ocean Discovery Program (IODP) and mixed in iron-reducing Shewanella Oneidensis MR-1 in the biotic experiment. They learned many different analytical techniques while integrating concepts from marine geology, sediment mechanics, geochemistry, and microgeobiology. 
This study is the first one to ever apply the geotechnical technique resedimentation to the field of microgeobiology to study early diagenesis. While the results showed only a very slight difference in the hydromechanical behavior between the two experiments under the current conditions, these early experiments provided critical components in determining the full experimental design for future experiments.
By Dr. Julia Reece