Ping Yang Selected As AAAS Fellow
Texas A&M Geosciences Interim Associate Dean for Research and atmospheric scientist Dr. Ping Yang will receive the 2019 honor from AAAS for his extraordinary achievements.
Nov 26, 2019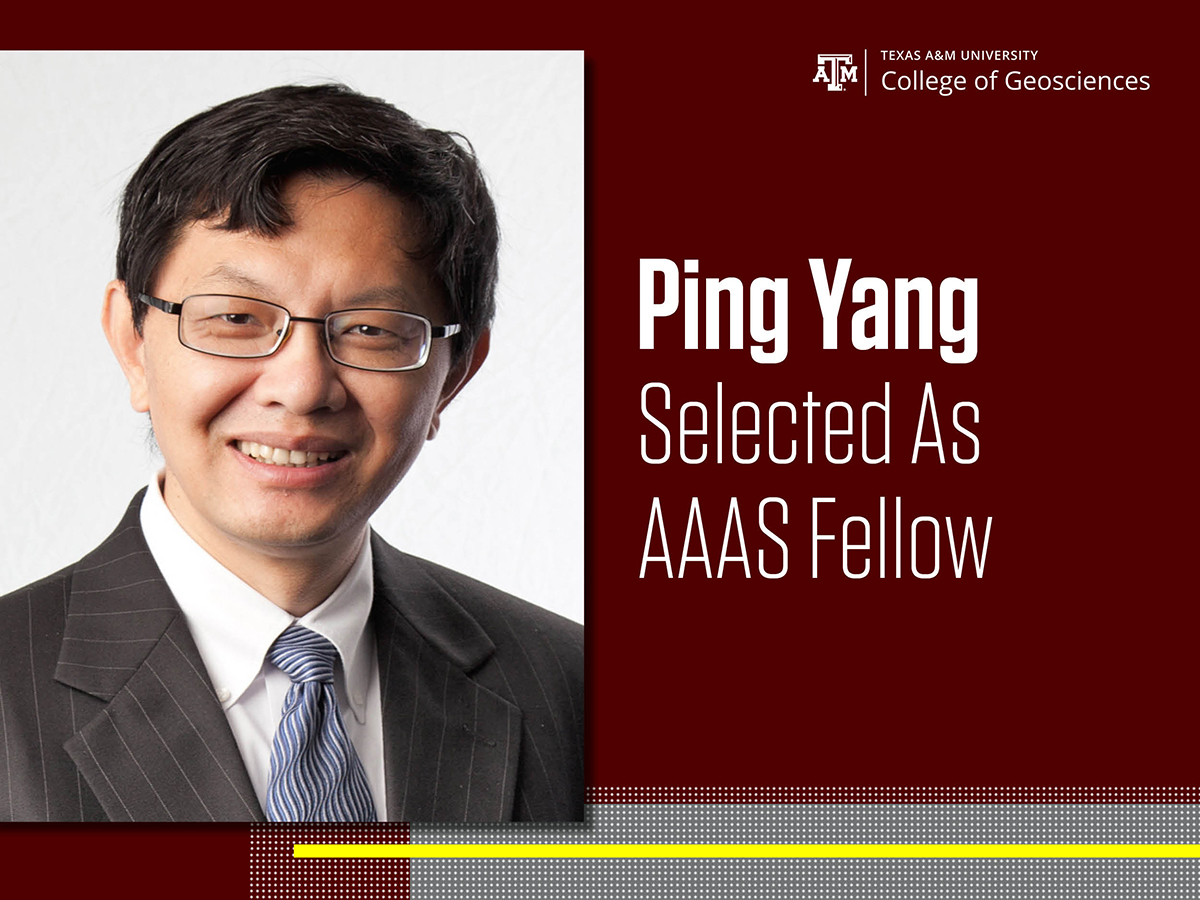 The American Association for the Advancement of Science (AAAS) will induct two faculty-researchers from Texas A&M University as 2019 AAAS fellows during the association's annual meeting Feb. 15 in Seattle, the Texas A&M Division of Research announced today.
Texas A&M College of Geosciences Interim Associate Dean for Research Dr. Ping Yang, professor and holder of the David Bullock Harris Chair in the Department of Atmospheric Sciences, was recognized as a AAAS Fellow, a lifetime distinction, "for seminal contributions to light scattering and radiative transfer, with applications to remote sensing and radiative property parameterizations in climate models."
This year AAAS named 443 new fellows, in recognition of their extraordinary achievements in science, the association said, in a news release today. Fellows are elected each year by their peers serving on the Council of AAAS, the organization's member-run governing body.
Dr. Eyad Masad, Zachry Professor in Design and Construction Integration II, Zachry Department of Civil and Environmental Engineering, College of Engineering, and professor, Mechanical Engineering Program, Texas A&M University at Qatar, was also honored as a AAAS Fellow.
"I am pleased that AAAS has recognized the tremendous scientific contributions of these exceptional members of the Texas A&M faculty," said Texas A&M Vice President for Research Dr. Mark A. Barteau. "Dr. Yang and Dr. Masad have clearly enhanced and advanced science on a global scale. They serve as outstanding examples of our university's mission to provide innovative and effective solutions to the world's most challenging problems."
The addition of Yang and Masad will bring the current number of AAAS fellows on the Texas A&M faculty to 57.
Formed in 1848, AAAS is the world's largest multidisciplinary scientific society, with members in more than 91 nations.