Graduate Student Conducted Tropical Convection Field Work in Costa Rica For Two Months
As part of the Organization of Tropical East Pacific Convection 2019 field campaign, Lidia Huaman-Chuquihuaccha spent two months collecting data.
Oct 7, 2019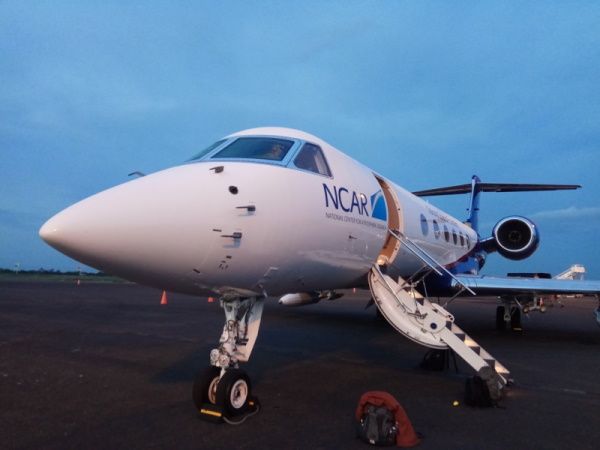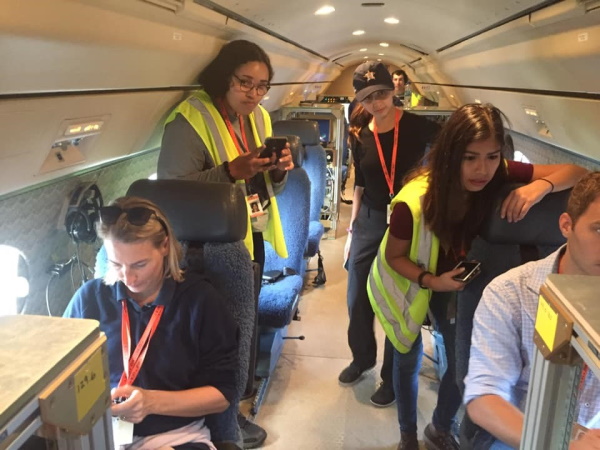 Lidia Huaman-Chuquihuaccha, a doctoral student in the Department of Atmospheric Sciences at Texas A&M University, took part in a field campaign in Costa Rica from August 5 to Sept. 30 that aimed to collect a variety of observations that would help determine the form of convection occurring in the tropical East Pacific and southwestern Caribbean Sea.
The two regions, despite their close proximity, exhibit quite different atmospheric conditions that give rise to very different forms of convection. The tropical disturbances and their interaction with land surface and topography were also studied. The Organization of Tropical East Pacific Convection (OTREC) 2019 field campaign is led by the National Center for Atmospheric Research (NCAR) and the National Science Foundation (NSF).
"OTREC is my first field campaign and I have been involved with the aircraft and land-based dataset," she said. "I flew on the NCAR G-V aircraft from Liberia airport and launched radiosondes in Santa Cruz and Limon. I interacted with professors and graduate students from different universities and I led weather and paper discussions with them."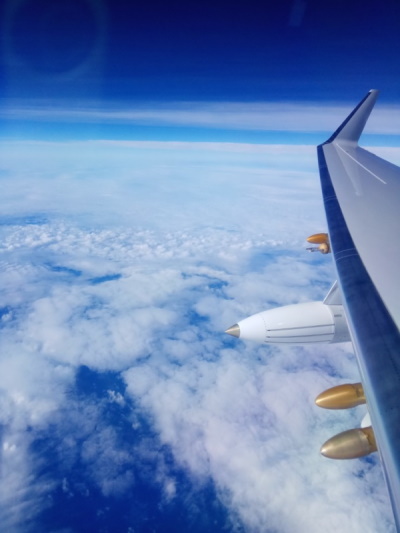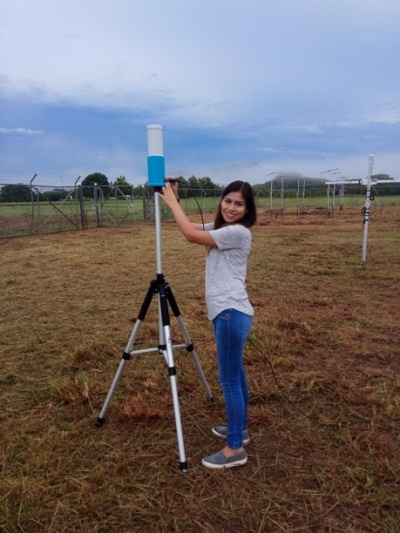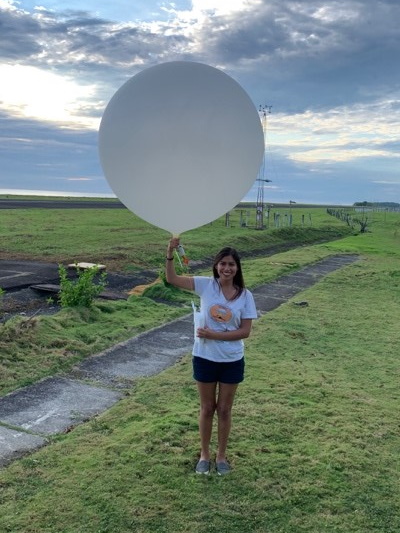 Past field campaigns have investigated tropical deep convection in the east Pacific (EPIC2001 and ECAC) during active convective phases, and the Asian regional Pacific (TPARC/TCS08 and PREDICT) during periods of active tropical cyclone development to gain insight into the atmospheric circulation in the east tropical Pacific or how tropical deep convection can develop into tropical cyclones.
This field campaign made use of the NCAR/NSF Gulfstream-V aircraft to take measurements of the tropical environment in the southwest Caribbean Sea and the tropical Pacific south and west of Panama. The aircraft deploys patterns of dropsondes and measures profiles of radar reflectivity and Doppler velocity from the Hiaper cloud radar (HCR). OTREC also includes portable radisonde stations in Costa Rica and Colombia and GPS precipitable water instruments that measure the atmospheric moisture content from the analysis of temporal delay with the GPS signal. Rainwater samples are also collected to analyze the oxygen isotope ratio and determine the stratiform and convective precipitation fraction. The aircraft and land-based dataset complement each other and will help to increase our understanding of tropical convection in the east Pacific and the interaction of tropical easterly waves with land surface and topography.
The OTREC dataset will be used in her Ph.D. research, Huaman-Chuquihuaccha said, and it will help answer some questions about convection in the East Pacific Intertropical Convergence Zone.
By David Coates