Summer Field Camps Continue Providing Valuable Experiential Learning Experiences
This summer the Department of Geology and Geophysics travel and stationary field camp courses provided impactful, real-world experiences for undergraduates.
Oct 29, 2019

Every summer the Texas A&M University Department of Geology and Geophysics faculty and graduate student teaching assistants (TAs) guide undergraduate students through a multi-week field experience. 
The department has both stationary and traveling field courses, each led by different faculty members. The following are faculty accounts of this summer's unique field camp experiences. 
Video of Texas A&M summer 2019 field camp.
Stationary Field Camp 
The 2019 stationary summer field geology course met for three weeks of mapping in the northern Rocky Mountains of southwestern Montana. Based out of Dillon, Montana, the group of 30 students, four TAs, and one instructor examined rocks ranging in lithology from basalt flows, to shale-sandstone-carbonate sequences, to plutons and gneisses and ranging in age from Eocene to Archean. 
Projects included individual mapping exercises of outstanding examples of structures and stratigraphy, a group mapping exercise in igneous and metamorphic rocks that are among the oldest known in the world, and a six-day mapping project of the renowned Sandy Hollow fold-thrust system.
The course was a lot of hard work, sometimes in adverse weather conditions, including snow on two occasions, but always in the beautiful outdoor geology laboratory of Big Sky Country.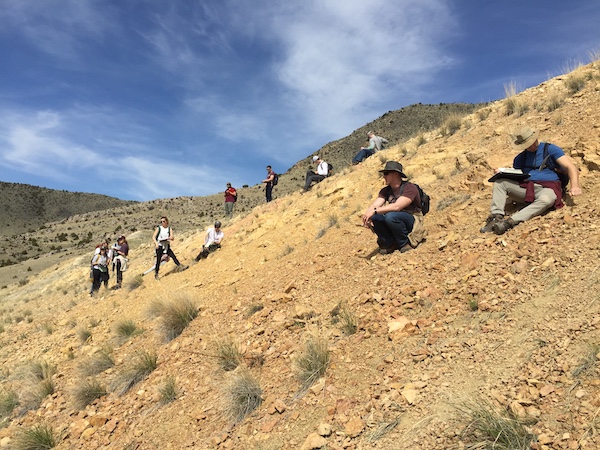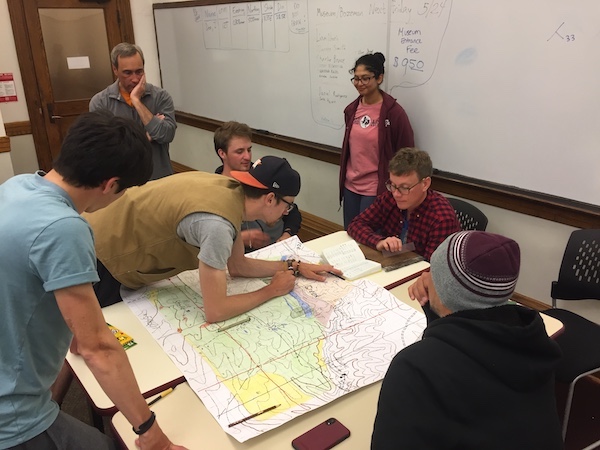 Breaking up the work were two days off that gave students a chance to rest and recuperate, or to pick from an abundance of outdoor activities. Adventures on days off included touring Yellowstone National Park, fishing world-famous trout streams like the Big Hole River, visiting excellent geology museums in Butte and Bozeman, and enjoying nearby hiking journeys.
In the end, students came away from summer field camp with a clear picture of the character and complexities of real rocks in the natural environment and with an appreciation for the scale and scope of geology that cannot be replicated in paper exercises or with rocks in a box. We hope that every student also came away with many fond memories, a sense of deserved earned achievement, and even a few new friends.

Traveling Field Camp
It was a cold, blustery field camp this year, and the traveling camp endured the early Summer conditions, camping in tents in wind, rain, and sleet, from South Central Utah to Southwestern Montana.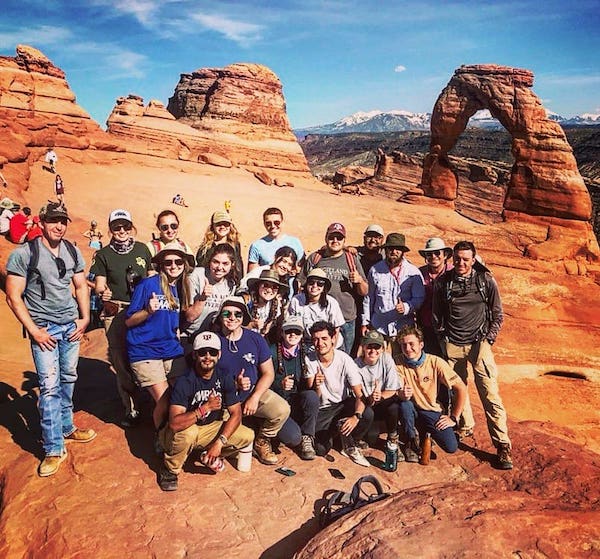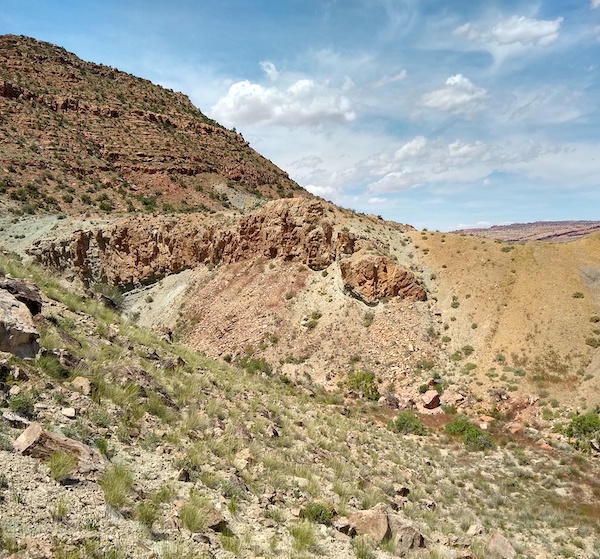 The students improved their field skills and constructed excellent maps, stratigraphic columns, cross sections, and stereographic projections of field projects that included complex geology overlying salt tectonics east of Arches National Park, igneous intrusions of the Henry Mountains, heavily folded terranes of the Laramide, and ancient metamorphic terranes of early collisional tectonics. 
As during every year, students found new localities of dinosaur bones in the Morrison, and recovered the annual "first dinosaur bone" prize.