Learning Environmental Policy First-Hand: Aggie Grad Interned At EPA
Meteorology graduate Lucero Marquez '19 spent the summer working for the U.S. Environmental Protection Agency.
Oct 23, 2019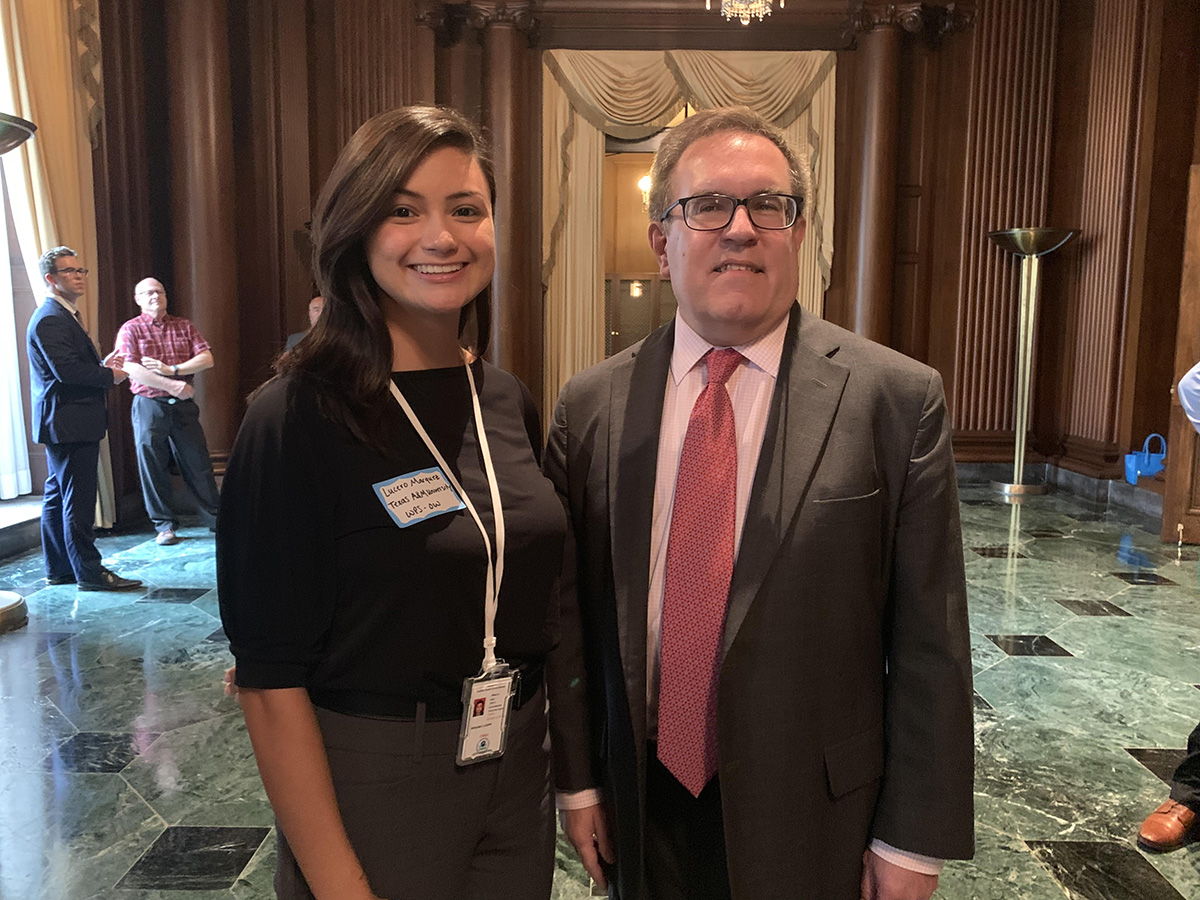 After Lucero Marquez '19, graduated from the Department of Atmospheric Sciences at Texas A&M University in May of 2019, she headed to Washington, D.C. and spent the summer interning with the Office of Water in the U.S. Environmental Protection Agency (EPA).
Marquez obtained her internship through the Texas A&M Public Policy Internship Program (PPIP), which connects students to domestic and abroad policy-related internships. The program allows for students to integrate classroom knowledge with practical application within a professional setting.
While working at the EPA, Marquez participated in a range of projects. For the first project, she used the Hydrological and Water Quality System Model (HAWQS) in an effort to simulate climate changes.
The second project focused on communication, allowing workers within the office to ask questions about science or legislation, or allowing them to provide insight for future interns. Finally, she worked with the National Water Program Resiliency Work Group, creating news letters and participating in work group meetings to discuss how to increase water resiliency in the United States.
While attending Texas A&M, Marquez took a class that focused on the Politics of Environmental Science, discussing past and current EPA projects and legislative impact.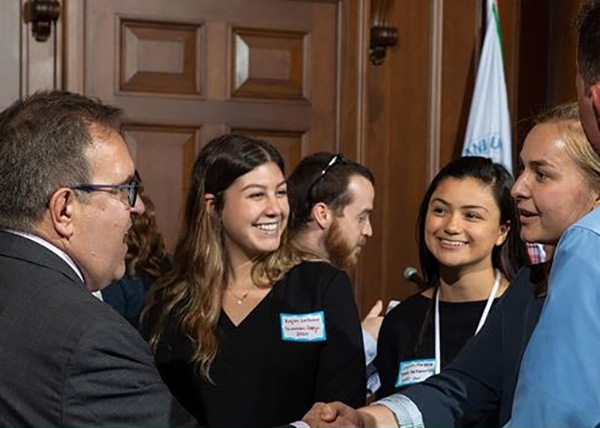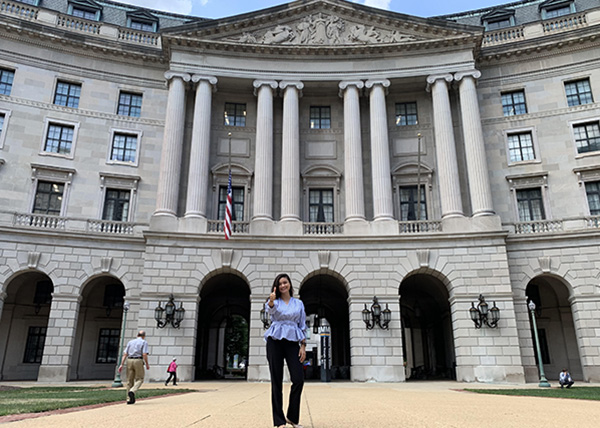 Reflecting on her internship experience, she advises undergraduates to learn in the classroom, and then to also do their best to apply that gained knowledge in the real world. 
When she began at Texas A&M as a meteorology major, Marquez's goal was  to study weather and improve forecasting, but her coursework soon helped her decide on studying climate change and environmental policy. 
"It is a big field that needs people to step up, needs people to be on the front line because it is a problem," she said. "Things need to be done and I'm just trying to see now where I can go to help in that cause." 
Currently, Marquez resides in Austin and works as a modeling assessment specialist in the Air Permitting Division of the Texas Commission on Environmental Quality. 
By Amanda Hoth '21