Graduate Student Attended Urbino Summer School In Paleoclimatology
Danielle Schimmenti traveled to Italy for the 3-week intensive course.
Oct 30, 2019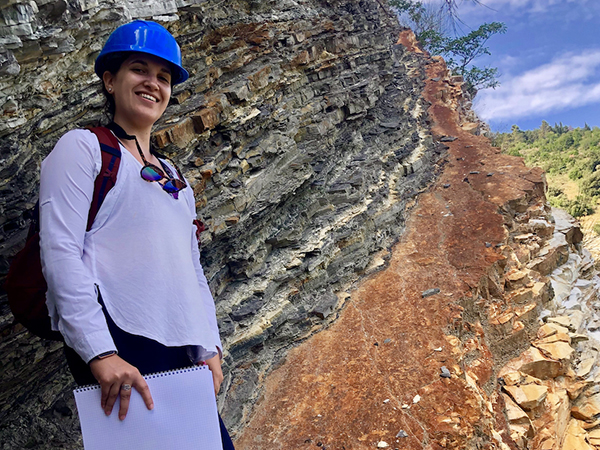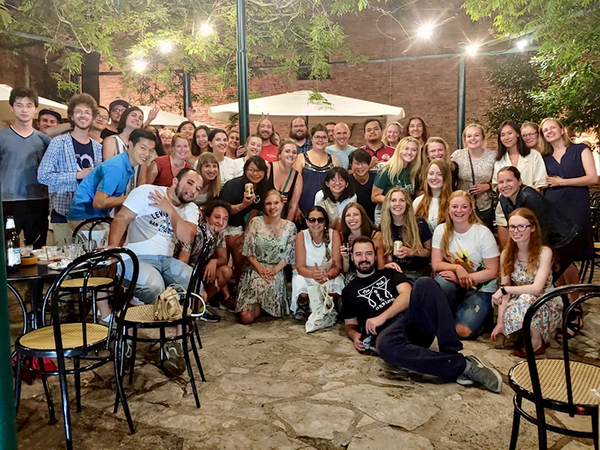 Danielle Schimmenti is a paleoclimatologist, paleoceanographer and geochemist, and a third-year doctoral student and research assistant in the Texas A&M University Department of Geology and Geophysics. This summer she was awarded National Science Foundation (NSF) support to attend the 16th annual Urbino Summer School in Paleoclimatology.
The school is a three-week intensive course for graduate students studying paleoclimate, held each year in Urbino, Italy. This year's program ran from July 10-26 and focused on a wide range of paleoclimate topics, from cyclostratigraphy and astrochronology, to isotope and organic geochemistry, as well as micro and nano-paleontology and paleoclimate modeling, she said.
"It was a fantastic experience, attending this course," Schimmenti said. "It was intense, but transformative. I learned so much not only from the instructors and their lectures but also from my peers that were in attendance. I have never felt more fulfilled and empowered by the science I do than I did during the program, surrounded by others in my field."
She said that she highly recommends the school as a fantastic learning, professional development, and networking experience to all those studying paleoclimatology or paleoceanography.

Schimmenti is advised by Dr. Franco Marcantonio, geology and geophysics professor and Jane and Ken R. Williams '45 Chair in Ocean Drilling Science, Technology and Education.
Her doctoral research focuses on millennial scale variability in the ocean and atmosphere over the eastern equatorial Pacific Ocean for the past 100-300 kyr. Danielle will be presenting a poster titled, "Assessing export production on millennial timescales in the eastern equatorial Pacific Ocean" at the 2019 American Geophysical Union Fall Meeting in San Francisco in December.
Originally published by the Climate Science Lab.