Tailgate With Geosciences Oct. 12
Don't miss our annual all-college tailgate in Aggieland!
Aug 29, 2019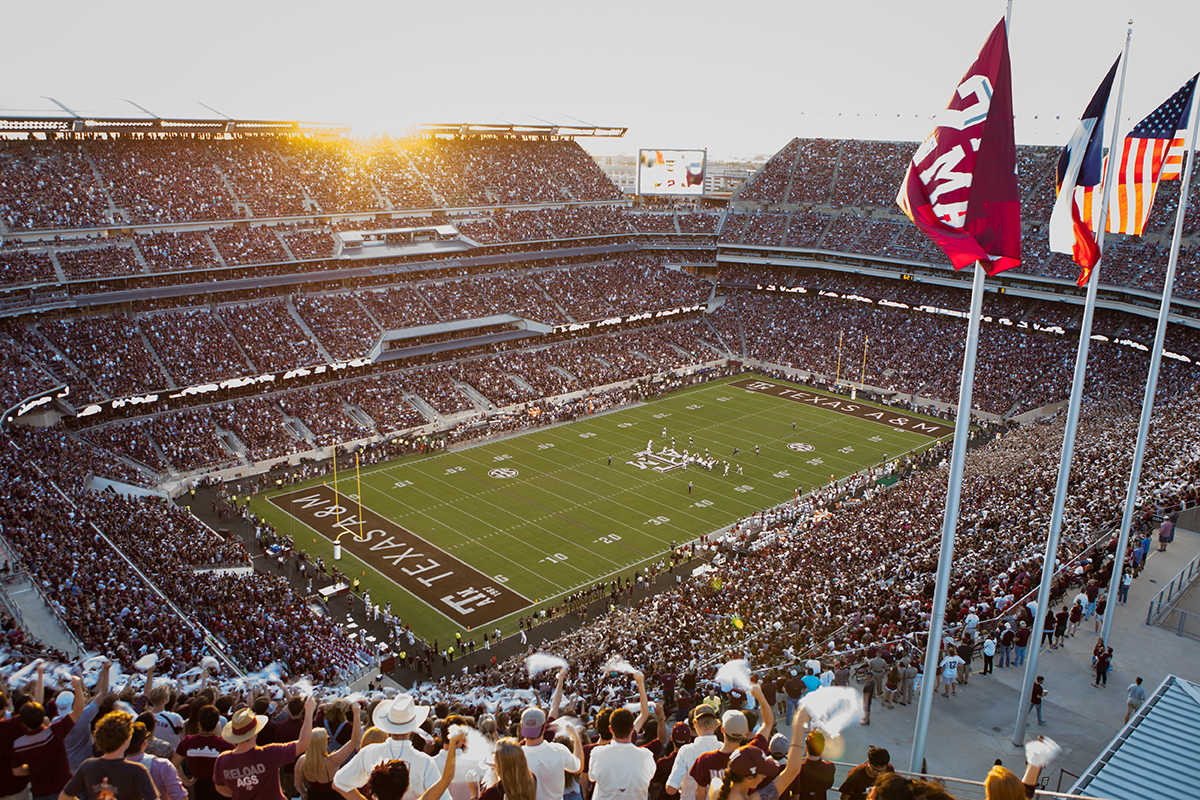 This year, the annual Texas A&M University College of Geosciences tailgate is scheduled for one of the biggest Aggie Football games of 2019: Texas A&M vs. Alabama, Oct. 12 at Kyle Field.
Former students, staff, faculty, students, and families are all welcome to join us for food, football and great company. There will also be a big TV in the tent to watch the game.
The tailgate will begin 2 hours prior to kick-off. Location and time will be announced at a later date.
This year's tailgate will be BYOB.
Save the date and add this event to your calendar.
By Leslie Lee '09