Howard Trough Named In Honor Of Late Texas A&M Oceanography Researcher Matthew K. Howard
Underwater feature in the Flower Garden Banks National Marine Sanctuary has officially been named after Dr. Matthew K. Howard.
Aug 6, 2019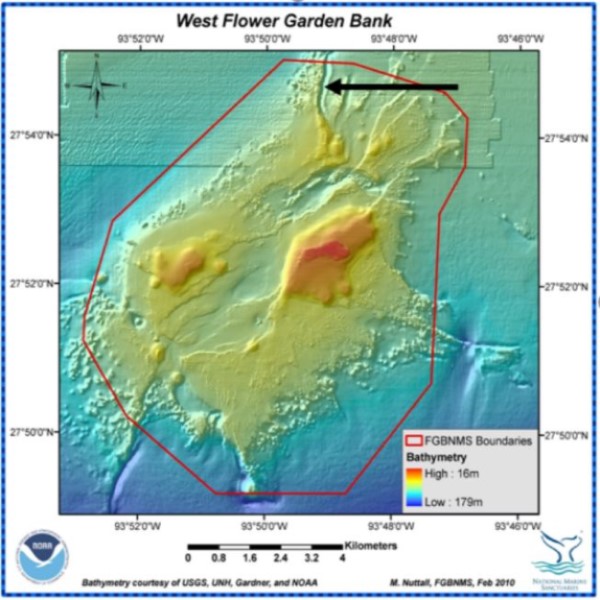 "This is a wonderful tribute to our friend and colleague, Dr. Matthew Howard," said Dr. Shari Yvon-Lewis, professor and the head of Texas A&M Oceanography.
Dr. Howard was an Aggie oceanographer who dedicated his career to pioneering oceanography research, ocean observing systems and data management. His life at Texas A&M began when he was a graduate student in the Department of Oceanography and received his Ph.D. in Oceanography in 1992.
Later he worked in many collaborative research groups, including the Geochemical Environmental Research Group (GERG) and GCOOS, contributing to ocean research for almost 30 years. Much of his work was focused on the Flower Garden Banks National Marine Sanctuary located offshore of Galveston, Texas, where he worked on projects ranging from water quality and hypoxia to oil spill mitigation.
Sadly, Dr. Howard died on Feb. 8, 2018, while attending a business conference in Seattle, Washington.
Dr. Chris Simoniello, a research scientist at Texas A&M Oceanography, and Outreach and Education Manager for GCOOS, led the request process for naming Howard Trough in his honor.
"Matthew was such a force of nature. Everything he did was for the benefit of people and the environment," said Simoniello. "Naming a feature after Matthew in the place where he exponentially advanced the science seemed like a fitting tribute."
The discovery of Howard Trough goes back to 1997 when a team of scientists, led by Dr. Jim Gardner, undertook mapping the bathymetry of the Flower Garden Banks and Stetson Bank in the Gulf of Mexico. At the time, the Multibeam sonars technique combined with extremely accurate ship motion sensors and precise navigation enabled unprecedented resolution in mapping the seafloor. This shed light on many previously unmapped bathymetric features including pinnacles and troughs.
Howard Trough is located at the north end of the main West Flower Garden Bank plateau. The trough is about 170 m deep. Over the years, many interesting features have been discovered at the Howard Trough: a drowned reef at 128 m was described in 1973; a living coral reef habitat was identified in 1980, and the area was described as an old salt dome in 1985, Simoniello said.
"One aspect that intrigued Matthew was the connection between land and sea – he spent time at sea in Flower Garden Banks to better understand the connection between coastal and nearshore activities and ecosystem health," said Simoniello.
In the footprint of West Flower Garden Banks, Howard Trough is part of an important ecological and economic area. With so many natural resources, various research projects are anticipated to be ongoing as climate change poses new threats. Potential projects range from mapping habitat and assessing biodiversity to tracking harmful algal blooms and hypoxia.
"When I undertook the application process, I went down many dead-end roads before hitting the jackpot with helpful, patient bathymetry experts," said Simoniello.
Simoniello expressed her gratitude to several people who helped with the naming process, including
Jennifer Jencks
,
National Centers for Environmental Information of the National Oceanic and Atmospheric Administration
;
Dr. Jim Gardner, Center for Coastal and Ocean Mapping, University of New Hampshire
, who participated in the original mapping studies; and Bobby Jovanovski,
National Geospatial Intelligence Agency
.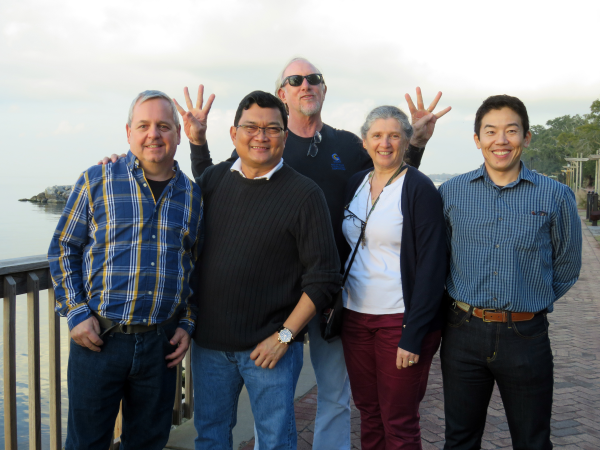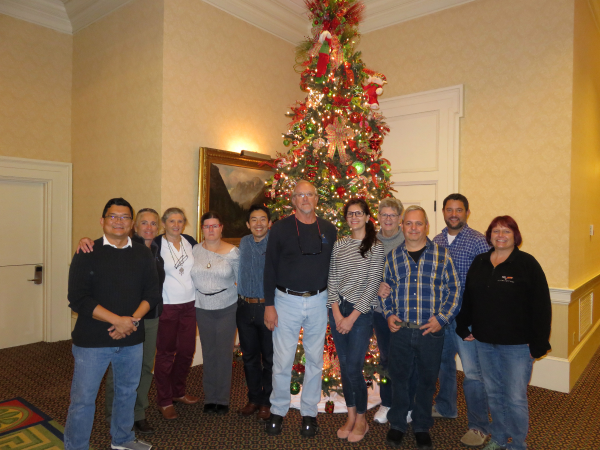 "The world is a far better place for Matthew having been here," Simoniello said. "Matthew was the most humble and unassuming genius I've ever had the pleasure of knowing. I think he would suggest that any time a Texas A&M cruise passes over "his" feature, they must raise their glasses in a toast!"
"I am deeply grateful and humbled by the team of experts who helped make Howard Trough happen, to pay a fitting tribute to one who lived so expertly."
By Bumsoo Kim