My GeoX Story: One Aggie's Transformational Experiences At GeoX
Marissa Rene Castillo '20 shares how GeoX — the College of Geosciences' week-long summer camp for high school students — changed her life, gave her a place to belong, and helped her find her passion.
Aug 15, 2019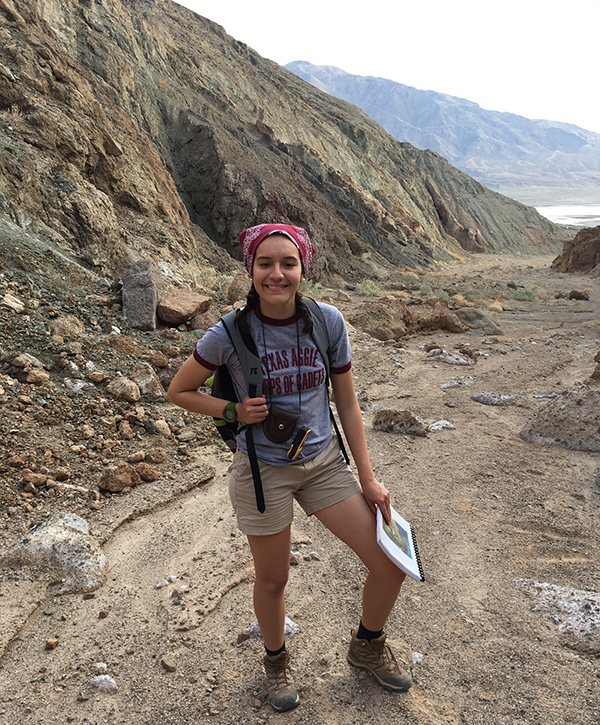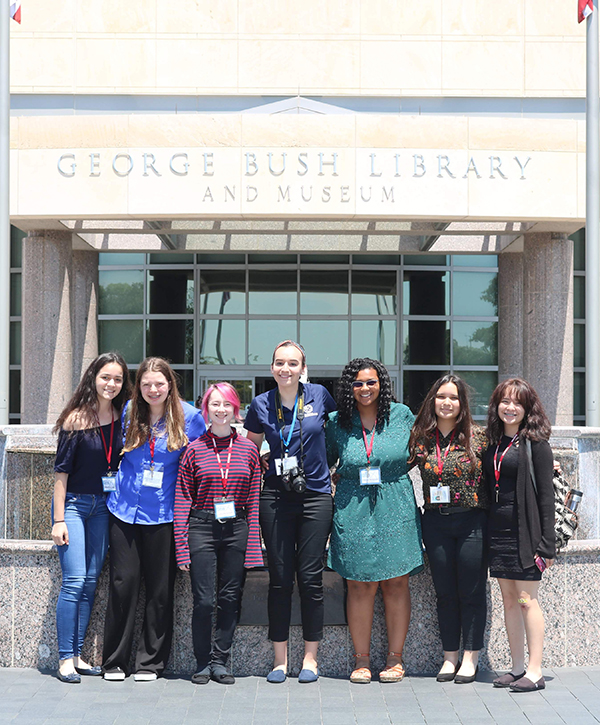 I never had the typical dream jobs of nurse, ballerina, or what have you that most children dream of. Running around with bug-catchers and rocks in my pockets, I aspired to be an astronaut or a geologist.
It was only natural then, that as a student, I was attracted to science. As a high school student, I contemplated studying medical or earth sciences in college. But as a junior, fate connected me with GeoX. I didn't know it then, but it was a match made in history and one that would change my life.
I remember laboring up the steps of the O&M Building with my duffel bag, pillow, and feelings of excitement that fluttered in my stomach. I knew that what awaited me on the second floor was a room full of people who opted out of the cliché childhood dreams, students and faculty alike, who dreamed of being among rocks and wanted the Earth as their classroom.
From day one, GeoX established the College of Geosciences at Texas A&M University as a seemingly magical place for geoscience buffs. Spending hours immersed in the geosciences, engaged in actual college lectures as well as participating in hands-on activities for an entire week allowed me to not only experience Texas A&M and life as a college student, but to build relationships with students with common interests and passions.
From the professors and college student counselors who dedicate a week of their summer to the camp, to the community presenters from various geosciences career fields, there is an energy surrounding GeoX campers that fosters learning and interest.
As a camper, my dream came true as I finally was surrounded by students who knew exactly what I was talking about when I gushed about carbonates and minerals. The opportunity to delve into various majors and shadow various geoscience career fields hooked my interest.
The Counselors Make The Difference 
What impacted me the most though, were the counselors who joined in, just as excited as the campers, if not more, to the conversations and genuinely shared their passions, skill sets and knowledge. GeoX revealed how all the studying and hard work you do not only in high school but also in college can lead you to a career. GeoX gives you a small glimpse of what you could end up doing in your life during and after college.
What this showed me then was that you can take a passion and make it not only a college major, but a career. By the end of those Aggie Spirit, learning, and tradition filled days, I knew that I could call Texas A&M and the College of Geosciences home for the next four years.
It is because of GeoX that I have chosen to pursue a major in environmental geosciences, with minors in geology and GIST. I also credit my ability to study abroad in Costa Rica as a freshman, intern for the Texas A&M Transportation Department, and conduct research as an undergraduate to my GeoX experience.
Going into my senior year of high school, I was fully content to study geology and live among the rocks for the rest of my life as a mineral hermit before I was exposed to all the possibilities in the realm of the earth sciences during my time at the camp. I soon found out there was so much more to both geosciences and geology than I understood.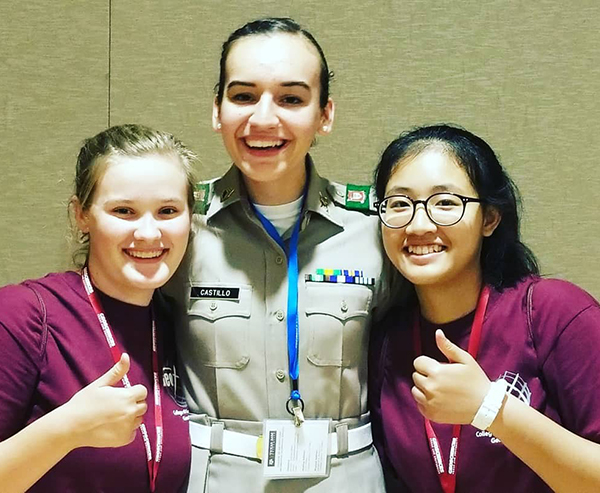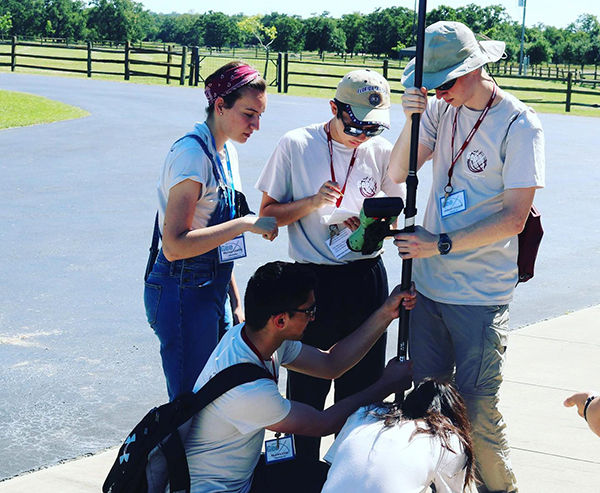 I realized after getting a taste of meteorology, oceanography, geography, and geophysics that I wanted to do it all in regards to earth science. Now I hope to graduate earning both a bachelor's in environmental geosciences and a master's in geography, to become a Geospatial Intelligence Officer in the U.S. Air Force.
Ultimately the advice and college exposure I received as a GeoX camper set me up for success as a student, because I knew the campus, I knew some professors, and I had an idea of the level of coursework before I even attended my first day of class as a freshman. I knew exactly what interested me and what I didn't care for. I even had the chance to meet my academic advisor and establish a communication connection.
The camp highlighted the admissions process and gave me a sense of confidence that college was most definitely for me. I learned science was so much more than just math, experiments, and textbooks — science could change the world.
Because I know that science can change the world, I hope to inspire others to pursue it as well.
Investing In The Future Through GeoX
I now serve as a GeoX counselor, and becoming a counselor for the camp gave me an opportunity to share what I love.
I know that most, if not all of the high schoolers I get to work with will contribute greatly to the world around them, solving problems and catalyzing change. Within the week of GeoX, I try my hardest to answer all of the campers' questions and engage each camper, because their dreams and ideas of college and geosciences are still being shaped. For this reason, my level of enthusiasm and knowledge matters. 
GeoX's main purpose, to me, is to inspire greatness and a passion for knowledge of geosciences in all who attend and are involved in the program.
As a counselor for GeoX, I have learned that this camp is an investment in the future, providing an opportunity for both the high school students and college students to collaborate, with the end result of not just interesting students in higher education but changing the world — one mind and one geoscience enthusiast at a time.
By Marissa Castillo '20
GeoX 2020 will be held June 21-27, 2020. Applications are not yet open; please contact our recruiters with any questions about GeoX.