Andrew Dessler Named 2019 AGU Fellow
Atmospheric sciences professor and climate change expert honored with prestigious recognition.
Aug 19, 2019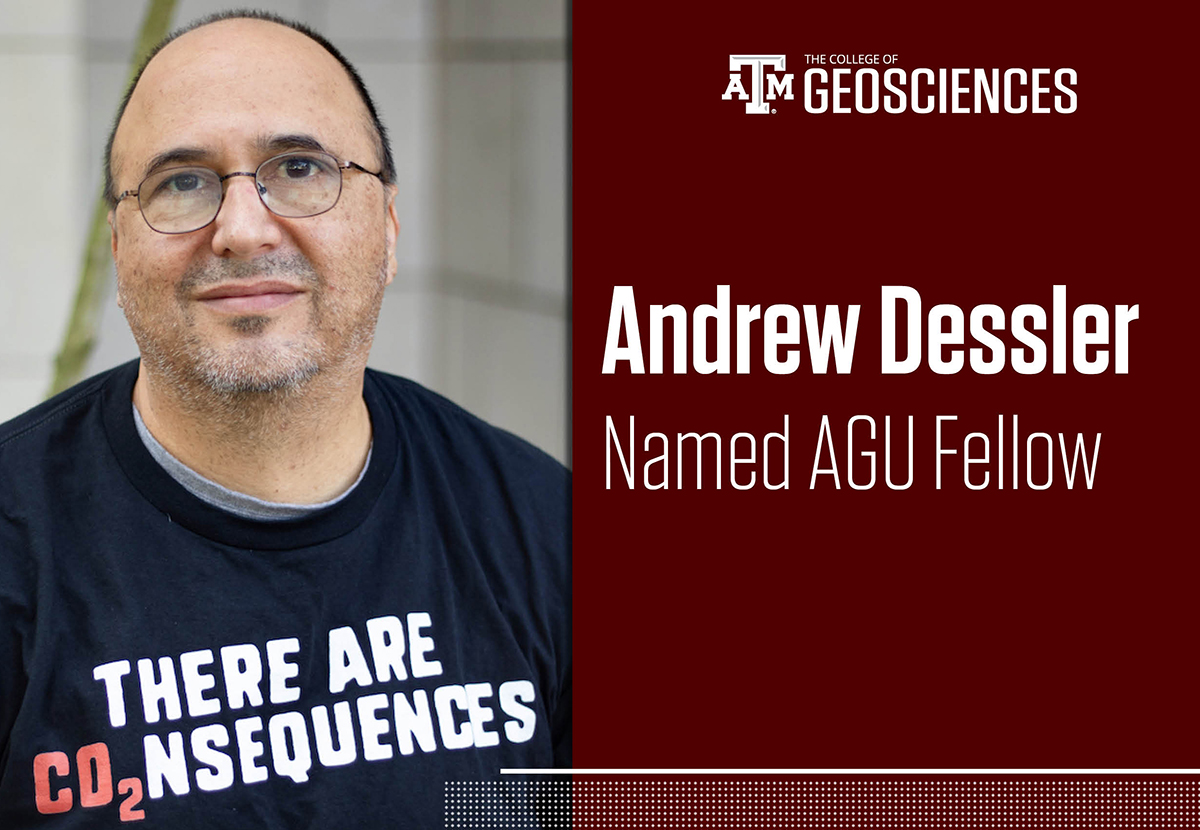 Dr. Andrew Dessler, professor in the Department of Atmospheric Sciences at Texas A&M University and the holder of the Reta A. Haynes Chair in Geosciences, has been named an American Geophysical Union (AGU) Fellow.
Each year, AGU elects as Fellows members "whose visionary leadership and scientific excellence have fundamentally advanced research in their respective fields." This year, 62 members are in the 2019 class of Fellows.
"This is such a truly deserved honor for Dr. Dessler — he is one of the brightest minds in climate science, and he has leveraged this thought leadership to engage the public and policy-makers in the causes and consequences of contemporary climate change," said Dean of the Texas A&M College of Geosciences Dr. Debbie Thomas. "We are all so grateful for his efforts and thrilled for his recognition!"
AGU will honor the new class of Fellows Dec. 11 at its 2019 Fall Meeting in San Francisco.
"The AGU is the premier geosciences organization in the world, and being named a Fellow is an incredible honor," Dessler said. "When I look at the rest of the Fellow pool, I'm humbled to be joining a group who has made such incredible scientific contributions. I think I would be remiss, however, if I didn't acknowledge my colleagues and students, without whom I could not have made the scientific contributions that I have."
Read the full announcement from AGU.
By Leslie Lee '09